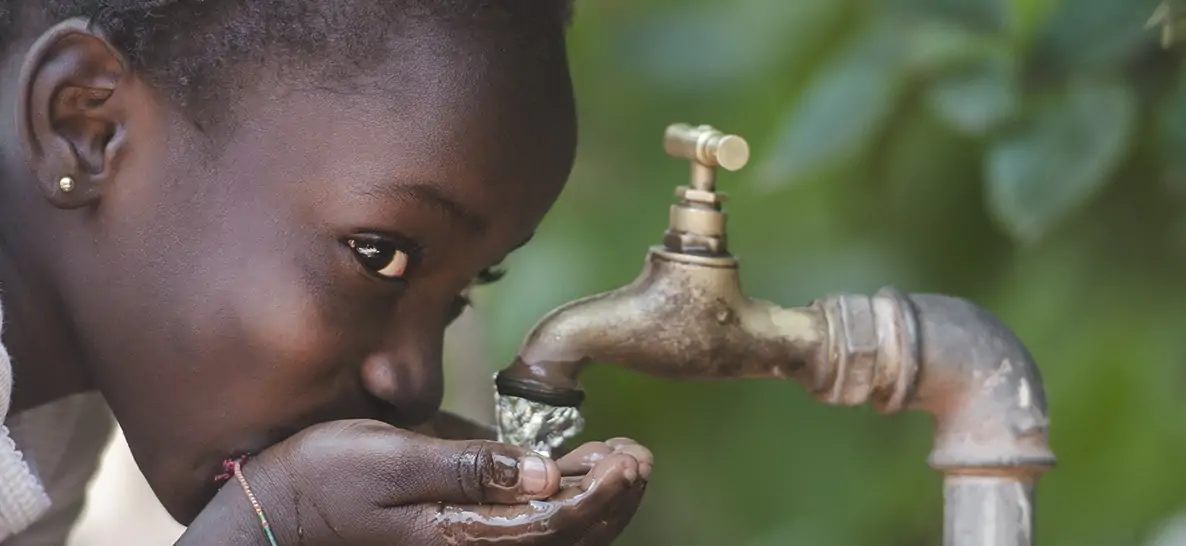 As a young child growing up in West Africa, one of my favorite pastimes was explaining to my parents the latest thing I had learned about Americans from watching TV.
One of my favorite things to watch was New York Fashion week. I would catwalk around the living room, sashaying and swaying my boney 7-year-old hips from side to side. I would tell my parents all about the funny way Americans talked. American accents were cute but difficult to understand, I'd explain.
As a 7-year-old in Nigeria, I didn't know any Americans. I didn't even have any white friends. It hadn't yet occurred to me that Americans could be anything other than what I saw on television.
Imagine my wonderment when I finally had the opportunity to visit the United States.
Many of the people I saw looked nothing like the models in New York Fashion week. They looked different, walked differently, talked differently. It was all so fascinating.
I realized I had a completely skewed and one-dimensional perception of America and the people who lived there.
And as I began watching American TV and listening to conversations about my home country, I realized many Americans also had a skewed view of Africa. Between charity ads featuring children with swollen bellies, news reports about things like Ebola, warlords and famines, I observed that most conversations about my continent were in the context of one of three things: disease, war or extreme poverty.
At first, I was quite indifferent about this. Over time, however, several questions began to form in my mind. How had I managed to grow up in Africa without knowing that every picture of me and my friends required us to sit in the sand, looking dusty with crusty saliva on our faces?
How did I not know that my family was desperately sad and needed immediate help from people on the other side of the world?
Maybe I had grown up without witnessing the full harshness of Africa simply because I wasn't paying attention. Maybe if I paid attention, I would see these things a little clearer.
So I started paying attention. When I traveled back home to Nigeria, I visited an orphanage. I saw plenty of need there, but it wasn't like what I had heard people describe in America. My experience was similar in Ghana.
I also had the opportunity to travel to other developing countries, so I kept my eyes open there too. When I traveled to India, I saw and learned of many needs. However, like in Nigeria, the appearance of the suffering was different from the perspective that many Americans seemed to have.
The Western perception seemed to be filled with urgent need, suffering and hardship—people waiting for someone to come "save" them. In real life, I saw these things balanced with equal doses of optimism, hope and laughter.
In the Western perception, people in developing nations were desperately waiting for rescue. In real life, they were smart and resourceful, going about their business and making the best of their circumstances.
The Western perception seemed to be that those in need were sad and melancholy. Those I met in real life, however, had adapted to the environment and found ways to be joyful even when there were no obvious reasons to be happy.
Without realizing it, many of us rely on television and other third-hand media sources to learn about people who are not like us. Just like the 7-year-old me watching New York Fashion week, we soak it all in and form perceptions based on very tiny fragments of a much bigger picture.
Obviously, not everyone in America looks like fashion models. And in the same way, even though it is true that there is great need in Africa, there is also an abundance of joy, hope, prosperity and innovation there as well.
The point here is not to say that there is one universal perception of Africa that every person must hold. Rather, it is to illustrate that there is a lot more to Africa than the typical stereotypes may suggest.
A better way forward is to ask more questions about what we think we know, seek opportunities to learn firsthand and dialogue with people who come from different backgrounds, and to share the things we have learned with others.