VR Porn Trends Increased After Christmas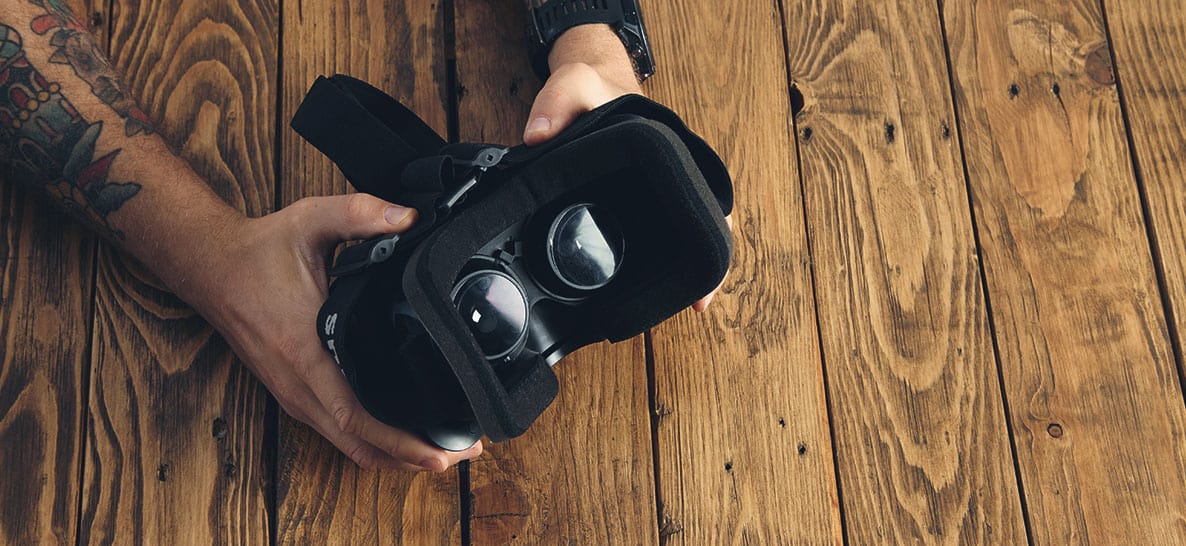 Virtual Reality (VR) devices have been growing increasingly popular in the last two years, with a number of companies releasing new products and promoting them as the ideal gift in the lead up to Christmas.
As with any advancement in technology, the porn industry is never too far behind.
According to a report by CNN, Doug Gross suggests that when the first public screening of a film took place in 1895, it was only two weeks until the first "adult" film was released.
The Advent of VR Porn
With the same haste, the porn industry has developed VR porn offerings which are gaining traction, despite VR organizations like The Void and Google trying to prevent their devices from being used for viewing pornography.
The problem for consumers is that they are handing over uncontrolled access to their cognitive processes to pornographers.
When Jesus said "… anyone who even looks at a woman with lust has already committed adultery with her in his heart" He said that as our Creator who knows how we were made and how our brains work. We have mirror neurons in our brain that help us to learn—when we learn to tie our shoelaces by watching someone else, mirror neurons are at work.
"These mirror neurons are involved when someone views pornography because what they view, they vicariously experience and learn from," neuroscientist and author William Struthers wrote in his published study, "The Effects of Porn on the Male Brain."
Mix that with the illicit sex acts that pornographers are showing in these high-definition, virtual-reality films and you have a deadly recipe that will have devastating impacts on viewers and, in turn, on the broader community. What these viewers see in virtual reality, they will act out to some degree in reality.
Ted Roberts, host of the Conquer Series, a video series to help men break free from porn, explains how those addicted to pornography can start to find help through learning about the brain.
"Understanding the brain is so important in this battle. Men in sexual bondage go through a cycle of triggering, ritual and acting out. They can break this pattern by following the principles laid out in the Conquer Series. One of the things we tell men to do to prepare for the battle each night is: Meditate on Scripture before bed. Why? Because God's Word has the power to physically restructure our brain."
The typical response someone struggling with porn receives from their Church might be to read their Bible more, memorize Scripture and love Jesus more but Roberts explains that "trying harder" doesn't work.
For most people struggling with pornography, it has been a part of their life for a matter of years, so it is not just going to go away overnight. Dr. Roberts describes recovery as a "two- to five-year process with a miracle every day."
The first step in this process is to join an accountability group that prioritizes healthy practices.
Through being involved in one of these groups, men will learn how the battle takes place in the brain. According to neuropsychologist Tim Jennings, "Any type of repetitive behavior will create trails in our brain that are going to fire on an automatic sequence." The result is years of bondage.
Most people in early recovery are dealing with high levels of shame and a sense of worthlessness. Adult's Ministry Pastor at Orlando's First Baptist Church, Chris Ogden, explains: "For a lot of guys that have struggled in the area of sexuality, the lie becomes 'This is just who I am. This cannot change. This will never go away. I might enjoy a week or a month [of sobriety] here or there but ultimately this is embedded in my soul, I can't get free of it.'"
Men who attend a Conquer Group go through a series of exercises, which include a full disclosure of their struggle, uncovering any deep-seated lies that have taken root in their lives, then replacing those lies with the truth of God's prophetic promises found in Scripture. This really deals with that shame as Ogden shares: "As the guys in our church walk through that, you could just see that flame of hope kind of rekindle, and going, 'I not only believe what they're saying is true, but I think it could be true for me.' And I think when that switch happens, that's when God unleashes the power in the guy's' life."
Ultimately, the most fundamental element of healing comes, not from anything we can do ourselves but through a deep realization of God's grace and forgiveness found in Jesus Christ.