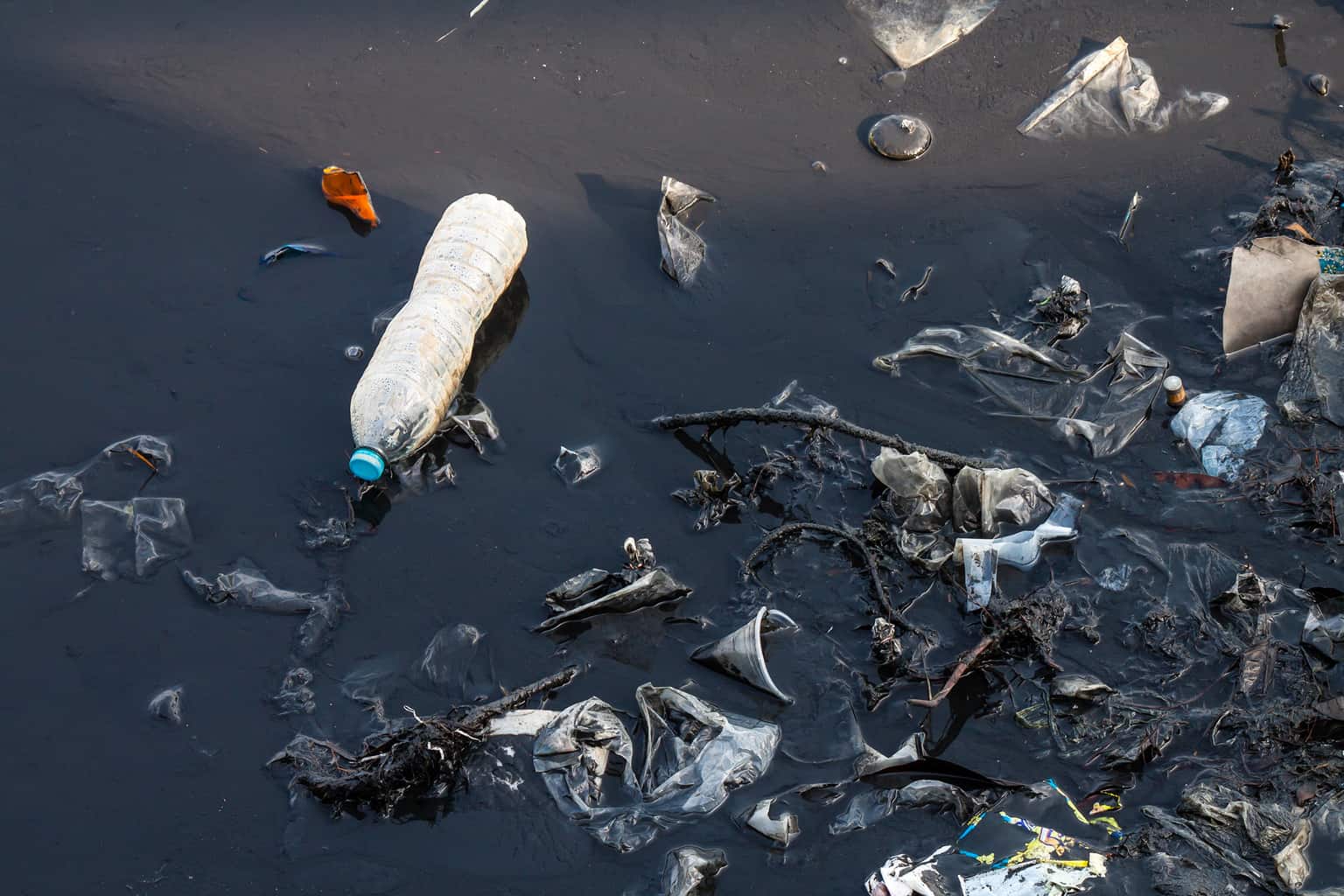 Earth Day seems to be one of those holidays that doesn't really matter, but it's possible that Earth Day is mattering more and more every day. Based on what scientists and experts are telling us, maybe every day should be Earth Day when it comes to the way we care for the planet and it's nonrenewable resources.
We talked with Mitch Hescox, the president and CEO of the Evangelical Environmental Network, which works to "educate, inspire and mobilize Christians in their effort to care for God's creation." Hescox talks about how much Christians can't afford to continue ignoring the problem of man-made climate change.
There are lots of ramifications when we deny climate change. How we can convince Christians to move away from the idea that we don't have power over this Earth?
First, for 20 years, people have talked to evangelicals the wrong way about climate change. They've talked about the government and polar bears and values that really aren't who we are as a people. So at EEN, we talk about the main values evangelicals hold. Chief among those is the Bible.
In Isaiah 25 it says human beings destroy the Earth because we don't follow God's commandments. The first look at sustainability, and how we're supposed to care about the Earth, is in our two favorite books of the Bible: Leviticus and Numbers, where it talks about crop rotation and animal husbandry. We are given the command in Genesis 2:15 to tend God's garden.
Second, right now in the United States we are harming our children because of hostile fuels chemicals, the drivers of climate change. 16,000 babies are born early in the United States because of a little tiny thing called PM 2.5: Particle matter 2 and a half nitron soot. Of those 16,000 babies born early, a third die. We're seeing 1 in 3 children in the United States have autism, asthma, ADHD or severe allergies, all linked to how we use fuels and chemicals. Last week the American Lung Association came out with a "state of the air" report, that says ozone values are going up in the U.S. If you have a child or adult with asthma, a higher ozone is actually deadly.
EEN has had over 3 million people take action in climate changing clean energy in the past few years, and it continues to grow. Things are changing, but I think it needs to change as we talk about our own values and our own systems.
The way we've been talking to Christians about it is, as you said, polar bears and government. Why don't we care about those aspects of climate change?
Well, we care about all of God's creation, but if people are going to change their way of life and the way that they do things, it's not going to be on something that's remote from them. It's going to be a core value. All of us care about our children. If you're not caring for God's creation right now, you should be, because it's affecting your children and your grandchildren. Caring about God's creation is about caring for human life as well.
How would you explain man-made climate change to someone who doesn't understand?
When God created this wonderful planet, he gave us a little blanket called carbon dioxide that keeps the Earth about 7 degrees warmer than it would be without it. But what we've done now is put another blanket on top of it. Imagine if you're sick at home and you have a fever and you get another blanket or two blankets thrown on top of you. You're going to get hotter. That's exactly what's happening today. When God created this world, there were roughly 270 parts of CO2, roughly as God created this world. Today we're over 400. We're giving the Earth a fever because we're putting all this junk into the atmosphere.
But the science isn't as important as the consequences to our children, and let me tell you why. Two weeks ago I was in Alabama at a conference, and I had a man who was in complete disagreement with me on climate change. I started talking about the children's health impact, and at the end of the day he came up to me and asked, "So climate change is really linked to our children's health and all of those chemicals?" I said, "Yes and no. Climate change is caused by the same things that's poisoning our children. So if you deal with one, you'll deal with the other." He said, "Okay, I can accept climate change now. I can accept going to clean energy, because you've given me a valid reason why I can do it and what I can do." That's the message we're trying to get out in the evangelical world.
What were some of the suggestions and actionable items you provided?
First: We should all reduce our energy load and become energy efficient. Whether that means driving an energy-efficient car or insulating your house and church or using the most modern equipment.
Second: Grow your own food, or help grow it. I recommend churches put in local community gardens where they can supply needs for their church and community. And when it comes to food, when we have all our great church dinners, make just enough food to go around, One of the worst causes of methane in the air is when we take a lot of food from church suppers and throw it away and put it into landfills. Either give it away or compost it. All of us can take those simple steps.
When you run into more resistant opponents to your ideas—say people who cite the recent cold as evidence against climate change—how do you tackle that?
There's a great difference between weather and climate change. It does get cold, but the average temperature of the Earth has been getting warmer since the late 1870s. One of the easiest things to do is look at the ocean temperature. It's really easy to go out and stick a thermometer in the Gulf of Mexico. The Gulf of Mexico right now is about two degrees warmer than ever in history. It's why the hurricanes that hit Houston last year were so destructive. Ocean temperatures are the gasoline that makes storms worse.
It's not a liberal conspiracy to care about God's creation. If we get serious about climate change and push forward with our reclaimed energy economy, we are going to make a difference. China's already doing this. China is taking over the world with renewable energy and changing their ways because they have to. Over 4,000 people a day die from air pollution in China. Over 70 percent of their surface water is polluted. They're engaged in cleaning up their act, and I think we need to be with them as Christians in doing what God told us to do: take care of his garden.