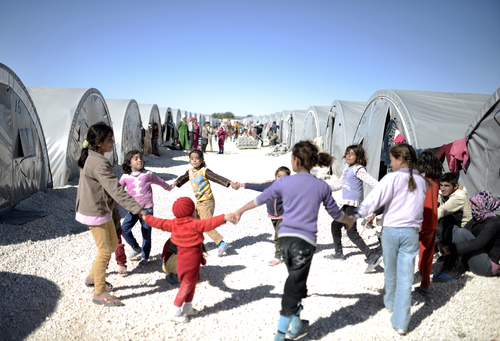 June 20th was World Refugee Day, and the United Nations High Commissioner for Refugees announced some new and shocking numbers. Among them: 70.8 million people around the world have been displaced from their homes in just the last year. But despite these rising numbers, there's been an 82 percent decline in the number of refugees allowed into the U.S. since the election of President Donald Trump. And that includes a 70 percent drop in the number of Christians fleeing persecution overseas.
Meanwhile, the number of Muslims fleeing violence allowed in has dropped by 90.7 percent.
As an example, 47,000 refugees from USCIRF's "countries of concern" were admitted to the U.S. in 2016—and that number included 14,551 Christians. If the current pace continues, just 9,500 refugees, 5,103 of which are Christians, will be allowed in by the end 0f 2019.
As Matthew Soerens, the US Director of Church Mobilization at World Relief told Christianity Today: "The most significant factor is the refugee ceiling, the maximum number of refugees to be allowed to the US each fiscal year, which the Refugee Act authorizes the president to set on an annual basis and which President Trump set last fall at a historically low 30,000."
For the first time, the U.S. is not the top country in the world for UN's refugee resettlement program. Canada is now number one.