A shepherd searches without sleep, for each sheep is precious to him. A woman seeks and upturns her entire house, looking for the lost coin that came to represent all that she cared about. A man, not prone to take huge chances, stumbles upon a great treasure in a field and sells all that he owns to purchase the property. A pearl, so beautiful and smooth, is worthy of heroic deeds so that it can be won. A relationship, so pure and so loved, means more to the Father than anything, and He sends His only Son to die.
Somehow our prayers and praises make their way to His throne as a fragrant, beautiful and sweet aroma. How can they be pleasing to Him? How can our constant annoyances, requests and needs be pleasing to Him? Why does He continue to love me despite my absolute failures? Why did he choose me, before the foundations of the world were made—in His majestic sovereignty, why?
God had to have known our failures. He foreknew the life I would live, the choices I would make, the many times I would repent and ask for forgiveness again and again. He knew the path I would choose in life, the desires I have and the shortcomings that seem to define me time and time again, yet He loves me still.
We live in a culture where the cross is often dusted with materialism and comparisons. We look at our lives and, rather than being thankful for the cross as the worldview to which we make decisions, look to others and compare. Do we have an iPod? Do we have lots of friends on MySpace? What kind of car do most of my friends have? How are their relationships compared with mine? I sure don't want to be like that, but I want to look like this. Why am I not as funny as her or why can't I ever seem to get the right guy? Why am I not happy?
Instead of the cross falling hard and sweet upon our lips, we reduce a transcendent truth to philosophy. We forget application. We are not worthy of the love God has poured upon us, coming down into our midst and breaking the cycle of death. All we seem to focus on at times are the things that lack in our lives, and we fall into a darkness of self.
We all have fallen into this darkness. We creep into ourselves and plead for light to show us the way out. We go through the motions of religion and worship our Savior halfheartedly. We look at the "failure" of our lives and wonder if God might have made a mistake with us. Maybe He made my nose too big, my thighs to flabby or my hair a little too scraggly. Maybe these hairs on my back were not in His original plan, or maybe my laugh was supposed to be just a bit deeper.
Maybe I am just too lazy to be used by God. I sure as heck don't have the passion that I see in others. I want that. And so the cycle continues. We compare even in religion, and the bottom never seems to be actualized, though we are "lower" than ever. Maybe I am a mistake.
And that's when the truth hits us. God has no trashcans. There aren't any crumpled projects in his wastepaper basket because there isn't one that exists. A diseased boy, a withered old man, a blind woman or an "ugly" person—they're all loved by my God. This is the same God that searches for that one lost sheep, that throws his hands up in celebration because we finally came home from our rebellion, the same God who sent His Son to die for us. Indeed, rather than belonging in the trashcan, your life is a story to be lived, an adventure the Father has planned and prepared in advance for you. Don't second guess the Potter's hands; they molded you with purpose and exactness.
See Also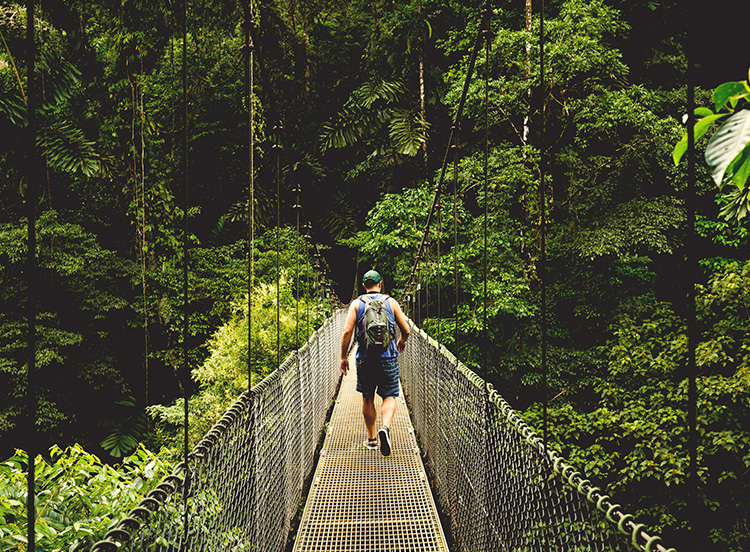 It is hard at times to see, but the cross is still there. Despite the dust that seems to settle, a clear wind blows and materialism is shattered. Though the root of comparisons is pride, let humility fall and let the tears of our eyes wash the cross clean. In a somber view, we deserve nothing more than death, yet God chooses life for us. He has no trashcans.
Bless the Lord, O my soul; and all that is within me, bless His holy name! Bless the Lord, O my soul, and forget not all His benefits; who forgives all your iniquities, who heals all your diseases, who redeems your life from destruction, who crowns you with loving kindness and tender mercies, who satisfies your mouth with good things, so that your youth is renewed like the eagle's.
—Psalm 103:1-5 (NKJV)