How to Be a Christian Grown-Up
The Bible says young Christians are like infants who drink milk, while mature Christians are like grown-ups who dine on porterhouse steaks. Me? I put a glob of ketchup on my medium-rare kobe and drank it down with a wine glass full of Yoohoo.

Being a Christian was just like life: growing old was mandatory, but growing up was optional. Blame it on the church, blame it on my culture, blame it on myself, but I grew up learning a Christianity that I had the hardest time articulating. And because I couldn't articulate what I believed in, I didn't really know what I believed in. Today, I am a "recovering Christian" still recovering from the evangelicalism I grew up with.
Don't get me wrong: When I first became a Christian, I didn't learn everything incorrectly … but I didn't learn everything correctly, either. Instead, I had a steady diet of good things and bad things. Recovering Christians, therefore, are simply evangelicals on the journey of learning what Christianity is, detoxing themselves from what it is not, in order to relearn what it really is. While conversion and salvation may be instantaneous, all of us need to continually be converted in the way that they think and live. And I, for one, am still a major work in progress.
For the longest time, I thought I looked mature because I did a Christian impersonation of John Mayer with my praise team and advocated whatever Bono said was cool. I went to church every Sunday, prayed every day, and read My Utmost for His Highest each morning for my QT's. I tithed more than 10 percent and have supported numerous children through Compassion International and World Vision. I've gone on several summer mission trips to build outhouses in Mexico, and I even spent two years of my life in Communist China doing missionary work with unreached people groups. Last but not least, I kissed dating so far goodbye in college that it's never said hello again. I am now in my thirties. I was simply godly.
That was my perception anyway. In retrospect, however, I had the muscles of Arnold Schwarzenegger and the brain of an ant. My good works were certainly Christlike, but my rhetoric was about as sophisticated as "Fun in the Son." I spoke in Christian clichés and banal platitudes because I never learned the language of Zion. My definitions for justification and sanctification sounded more like a bumper sticker than the Apostle Paul. I knew six out of the Ten Commandments at best, "Thou shalt not murder" being the first one, of course. I had no idea what the book of Ezekiel was about even though it had 48 chapters in it. The Minor Prophets were of minor importance to me. Prominent figures in church history, such as Tertullian, might as well have been a pasta dish; and Berkhof, a pair of sandals. I was an evangelical that didn't even know what the word "evangel" (Gospel) meant.
The writer of Hebrews says, "Though by this time you ought to be teachers, you need someone to teach you the elementary truths of God's word all over again. You need milk, not solid food! Anyone who lives on milk, being still an infant, is not acquainted with the teaching about righteousness. But solid food is for the mature … Therefore, let us move beyond the elementary teachings about Christ and be taken forward to maturity."
After thirty years of attending church, I should've had a Ph.D. in Jesus, but I never graduated from elementary school. I drank the evangelical Kool-Aid for so long, I never developed a palate for fine wine. And my concern today is that I'm not the only one. There are a whole bunch of us out there who have maturated into the spiritual version of a prolonged adolescent.
How does one go about changing, though? You can't give infants formula milk one day and the next day expect them to drink a scotch powerful enough to knock them over. What most of us need is something in between, something digestible. Here are three bite-sized tips that have helped me accelerate my spiritual puberty to spiritual maturity.
See Also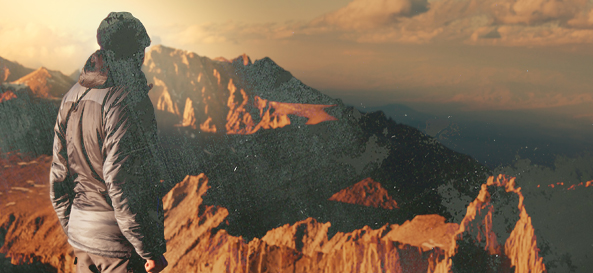 1) Milky stage: Do your own devotionals.
While there is definitely a place for reading someone else's devotions of the Bible, I had to eventually learn how to interpret the Bible for myself. And you know what? I actually got more out of it that way. It made me realize that Scripture was not written for academicians, but for those of us still in elementary school as well.
2) Mushy stage: Read books that can bring the academy into popular culture.
When I entered seminary, my diet was forced to change from milk to meat overnight. I literally had to use a dictionary for some of the books I read. And those were the books in English, not Greek and Hebrew. For better or worse, I had to jump from VeggieTales to Calvin's Institutes of Christian Religion. What my palate really could've used at the time was something in between, a digestible book that could bring the academy into popular culture. Authors like Tim Keller, N.T. Wright, Mark Driscoll, C.S. Lewis and Alister McGrath do an excellent job of this.
3) Meaty stage: Know what you believe and why you believe it.
This is the mantra that has to be the modus operandi for every "recovering Christian." One of the best resources for knowing what to believe and why to believe it are the creeds. If you don't know what the creeds are, they systematically teach you the entire counsel of God topic by topic. It's a digestible way of studying the Bible from a birds-eye view. Some of the ones that have helped me are the Westminster Standards and the Three Forms of Unity (Heidelberg Catechism, Belgic Confession, and Canons of Dordt). Your church tradition might have other doctrinal creeds. In studying them, you will find the foundations of your faith growing stronger.