3 Things Every Christian Should Know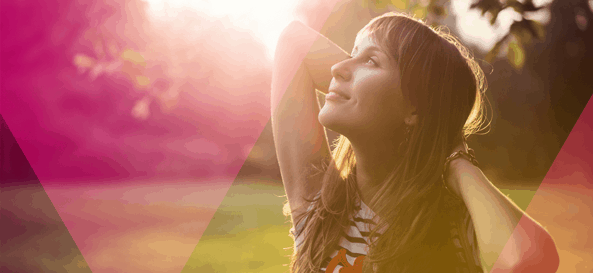 Perhaps the first thing all Christians should know is what it means to know.
Too often we are content to only know about things. We want the facts, more information and good insights, believing this will give us understanding. We fail to see that even if we have all the information in the world, it's possible we still may not know anything.
In Paul's letter to the Colossian church he tells them his goal is that they would "know Jesus." The idea of knowing speaks of relationship and connection. To know someone spoke of such deep intimacy that it was also used to speak of sexual relationships. To know invites us to move beyond basic knowledge, and find wisdom and understanding.
Many of us are good at knowing about Jesus, but this is not the same as knowing Jesus. I grew up in a world where I knew all about Jesus. From kindergarten through seminary I was immersed in Christian education and attended church every week with my parents. By the time I was in my early twenties, it was safe to say I knew a lot about Jesus, but I did not know Him. We cannot fail to see that it's possible to know a lot about Jesus, and miss the joy of knowing Him.
When I finally moved from knowing about Jesus to knowing Jesus, everything changed. I moved toward an intimate relationship with Jesus—which taught me all I needed to know about the most important questions we as humans ask. Questions such as "Who am I?" "Why am I here?"and "Where am I going?"
As it turns out, the responses to these questions are found in the first two chapters of the Bible. And they are lived out perfectly by Jesus, when He walked this earth. In knowing Jesus then, we can know the answers to these questions—and knowing the answers as provided by our Savior gives us perspective and purpose.
Our Identity
Many in the Church today are frequently told we are sinful, awful, terrible human beings. There is even an old hymn that has been sung for over a century by the Church titled, "Only a Sinner!" The problem with this thinking is it suggests that all we are is sinners. But the Bible begins in a different place.
The first thing we learn about human beings is we bear the image of the Almighty God. This means we are not only sinners, we are clumps of dirt with the stamp of the Divine who have been crushed beneath the indignity of sin.
God saw the mess humanity had made of things and in His deep love for us, could not abandon us. Rather, in Jesus, He became one of us. This is what we must know: We are first and foremost image bearers, and we are beloved sons and daughters of God.
Our Purpose
When God created the first humans, He placed them in a garden so they could work. The Hebrew word for work is the same word used of the priest's work in the Temple. It means "to worship." We were created to experience the joy of working and worshipping alongside God. He invites us to participate with Him in his ongoing work in this world. After all, if we are made in His image, how can we not create?
When we work and worship, we reflect God to our world, and reflect our work in this world back to God. And this means that everything we do matters. Everything we create, the mouths we feed, the sick for whom we care, the environments we clean up, the children we nurture, the spouse you love, the friends with whom we weep and rejoice, the hard work at our jobs, the kindness we offer strangers, the art we make—it all matters, and not just for now, because everything you do for God matters for eternity. This is what we must know: The work we do every single day matters to God.
Our Destination
Where we are going is actually where we started. In the book of Revelation, John has a vision of the new heavens and the new earth. In the middle of it all is a garden. It's a picture of the way things used to be, which is the way they are supposed to be.
The prophets spoke of the new heavens and new earth, saying in those days everyone will sit beneath his or her own vine and fig tree, nations will beat weapons into gardening tools, and countries will no longer training for war. They spoke of world devoid of hunger, war, violence, death and sorrow. A time when all is at it should be. This is where we are going, and the good news is we don't have to wait.
Jesus said this world, the Kingdom of God, is at hand. We can live, and should live, in light of this future reality right here and right now. Because when we know where we are going, we will live with our eyes and minds fixed in that direction. It's like a couple who are expecting a child. They make all kinds of preparations so they are ready when the baby comes.
It's no different for us. We can live as peacemakers, fight against the injustices of poverty and hunger, work to provide clean water for all people, research to discover cures to deadly diseases and stand against violence. This is what we must know: We can show others today what the new heavens and new earth will be like tomorrow.
And there is one more thing we should know. When it comes to knowing who we are, why we are here and where we are going, it's not something we learn overnight. Like anything important, it takes a lifetime of work. It's learning everyday to trust more, to love more and to be more honest with God and ourselves.
And when we know this, we know all we need to know, and it becomes our foundation for everything else we will ever need to know.