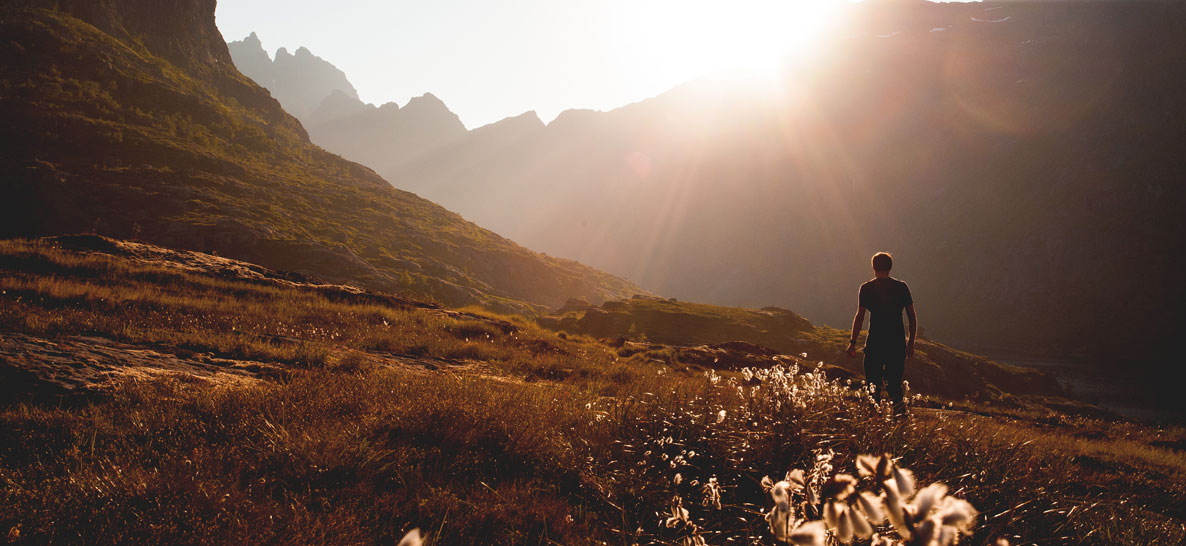 I sat in the chair in my pastor's office, listening to him list off strange things I had done recently. My pastor informed me, "the church leadership is not convinced you are mentally stable enough to continue leading your bible study."
It wasn't supposed to happen this way. I had come here to talk about the book I was writing, on mental health and spirituality. Instead, I felt bombarded with accusations. I sunk into my chair, listening. All I could do was fight the tears welling up in my eyes. I left feeling judged and misunderstood.
As Christians, we are called to be accepting of marginalized people, but many find this difficult to practice, particularly when it comes to people with mental illnesses. Why is it so hard? What people hear on the media and from society creates a culture of fear around mental illness. This fear is often disproportionate to the reality. God tells us in Isaiah 41:13 "For I am the Lord, your God, who takes hold of your right hand and says to you, Do not fear; I will help you."
Fear is always a bad starting place; it can make us label and distance people from us, blinding us to what is true and good in them. Jesus tells us in Matthew 28:20, "surely I am with you always, to the very end of the age," we need to trust in His presence as we move outside our comfort zones. Jesus asks believers to reach out to marginalized people, even if it makes us uncomfortable or jeopardizes our social status. What are we to do as the Church, if God is with us and tells us not to be afraid?
Many people with mental illnesses experience discrimination in church settings. I was diagnosed with bipolar disorder at 13 years of age—quite the shock for a teenager with no knowledge of mental illness! My church and Christian friends were supportive of me. At another church, the community respected me, but I exhibited no mental health symptoms at that church. It was only when I became visibly unwell that fear gripped those Christians, so they over reacted.
As someone living with a mental illness, I have learned to extend grace to those who treat me poorly. Their negative reaction often comes from a place of fear and lack of education, rather than intending harm. Many people with bipolar disorder have manic episodes, which are temporary. However, there are cases where delusions are constant. We need to be prepared to interact with those who have chronic mental illnesses as well as milder forms.
Here are a few common misconceptions about mental illness and how Christians can respond.
1. People With Mental Health Conditions are Unsafe.
Most people with mental illnesses are peaceful and respectful of other people. According to the Institute of Medicine, "Although studies suggest a link between mental illnesses and violence, the contribution of people with mental illnesses to overall rates of violence is small, and further, the magnitude of the relationship is greatly exaggerated in the minds of the general population."
When the news reports a mentally ill person being violent, consider how it would feel if you had a mental illness rather than subscribing to a culture of fear.
2. People With Mental Illnesses are Unpredictable and Difficult to Relate to.
I know many people who have professional jobs, raise stable families and also live with a mental illness. When someone is unwell, they may become unpredictable. This is not their normal way of interacting, and many people with mental illnesses have a plan in case they become unwell—for example, informing a family member and adjusting their medications.
Give someone the benefit of the doubt, assume they will be dependable, show up to meetings and relate well. Extend grace and understanding when they are struggling with their mental health. Some people with mental illnesses may have trouble relating to others. Embrace the challenge of interacting with a human being who may have had more struggles in life than you.
3. Most People With Mental Illnesses are on Welfare or Homeless.
Most people with mental illnesses are not homeless. However, as this article from the Washington Post points out, "because the relatively small number of people living on the streets who suffer from paranoia, delusions and other mental disorders are very visible, they have come to stand for the entire homeless population, despite the fact that they are in the minority."
If homeless people come to our churches, it is especially important to reach out to them. Treat them as equals, and have a genuine conversation with them, rather than migrating only to people you're comfortable with.
4. People With Mental Illnesses Would Rather Not Talk About it.
It is surprising how open people can be about their mental health journey. One woman I met in church told me she had a mental illness and shared her experience of discrimination because of it.
This conversation depends on the person; some people are very open, and others are private. You may find you are blessed with more awareness when you listen to the struggles of someone with a mental illness. Respect where the person is at with their ability to share, and be open to hearing their mental health struggles.
Love Your Neighbour (With a Mental Illness) as Yourself
The common stigma against mental illness is exactly what led my pastor and the church leadership to have a negative view of my condition. In light of this, we the people of God have an invitation. In Mark 12:31 Jesus tells us to "love your neighbor as yourself." I believe welcoming someone with a mental illness into Church is a great place to exhibit this.
Be open to learning about mental illness. Have potentially awkward conversations with newcomers who struggle with their mental health. You won't regret stepping outside your comfort zone. You will be blessed with stories of struggle, resilience and redemption. If you're lucky, maybe you'll even become part of someone's story of recovery and reconciliation with the Church.