5 Big Ideas All Christians Must Agree On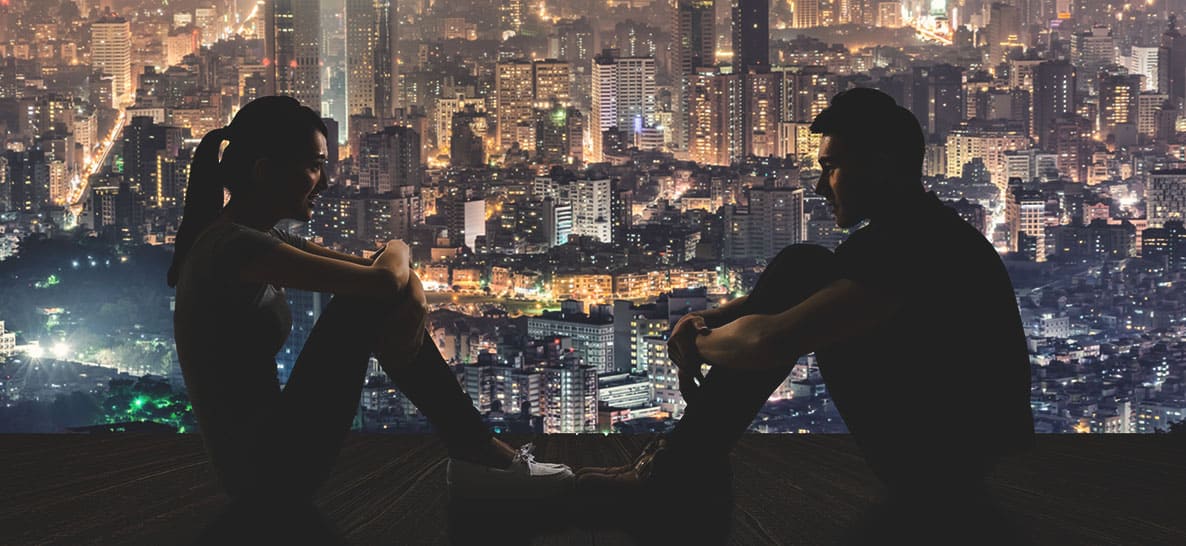 Headlines are made by conflict. Wars, racism, crime, hate, anger, selfishness—all of these things make the news. What does not make the news often is what good there is in the world: stories of how people have brought goodness and love into the world in simple, powerful ways.
The same goes for our Christian culture. We hear about differences in beliefs put in practice, fights over theology, professors being fired in witch hunts and big pastors falling out of the limelight through various scandals and controversies. Christian history even, can be viewed as a timeline of disagreements within the faith: of denominations, pastors and theologians having irreconcilable differences and breaking off fellowship with one another.
The interpretation of the Bible is often at the heart of all these fights. When I was in Bible college, we spent a lot of our lecture time hearing about why the interpretation espoused in class was the right one and all these other interpretations in different Christian circles were ignorant, wrong or even not-Christian.
Like headlines and history, speaking about differences in biblical interpretation is easy to do. The nuanced disagreements and theological differences are endless.
Yet, there is so much we have in common. Billions of people call themselves Christians, after all, and there is a collective community of believers who for almost 2,000 years have shared the Scriptures together. There are a lot of verses we all get right, verses that can bring us together even when there are differences of opinion on the surface. Here are five of them.
1. God Created the Universe
Genesis 1:1 "In the beginning, God created the heavens and the earth."

A lot has been made of the origins of the earth in Christian circles over recent years.
Some Christian traditions openly accept the Big Bang and evolution as the means by which God created the universe. Other Christian traditions hold that the first few chapters of the Bible must be interpreted so literally that to hold a different view means you are not a Christian. And, in many cases, these conversations are not usually very loving. They can be filled with vitriol and mud-slinging.
For all the headline-grabbing pronouncements that someone is a heretic for their views on creation, it's easy to forget that all Christians believe that God created the universe. There are a lot of interpretations of how we understand God created the universe, but the fact that God did the creating is never called into question. The next time you are in a tense discussion over creation, remember that no matter what, we all believe God is the author of the entire cosmos.
2. Christ Is a Light in Darkness
John 1:5 "The light shines in the darkness, and the darkness has not overcome it."
It is not difficult to be cynical about Christians over the past 2,000 years. There are Christians who have done some atrocious things. It seems as if we are no better than the rest of the world sometimes.
Yet, here we are, the Church still humming along, trying as best she can to make a difference in the world, shining her light into dark places.
That is not because of us, the people of God. It is because of Christ alone. Christ is the light that shines in the darkness and is never defeated, never overcome, even when it appears that the Church is going over to the darkness herself.
Christians have actively participated in apartheid and systems of oppression and slavery, murdered, power-grabbed, slandered, lied and usurped authority throughout history. Christ is still there though, a light to all, even when the darkness is within His bride.
You do not have to go far to see Christians in the news because they have done some very sinful things. Thankfully, Christ is the light that conquers sin and death, and no darkness will overcome the work the death and resurrection has done for all people, to forgive sins and never let evil win in the long run.
3. Communion Brings Unity
Matthew 26:26 "Now as they were eating, Jesus took bread, and after blessing it, broke it and gave it to the disciples, and said, 'Take, eat; this is my body.'"
For being a meal that is a symbol of unity, communion can be done in many different ways: intinction, common cup, wine, juice, daily, weekly, monthly, quarterly, annually. Some faith traditions just take the bread, letting the priests take the cup. Others add foot washing to the mix. There are a myriad of ways.
Thankfully, in the midst of all this difference of opinion, theological arguments over consubstantiation versus transubstantiation, and different rhythms of worship is a common refrain: "Take, eat. This is my body."
The Church will always disagree on a lot this side of the Kingdom, and it is easy to point out the differences and the disagreement, but we should emphasize the unity more. Christ is alive and all of us are His body, participating in God's story of redemption.
4. We're Called to Make Disciples
Matthew 28:19 "Go, therefore, and make disciples of all nations, baptizing them in the name of the Father, and of the Son, and of the Holy Spirit …"
Christians were basically one denomination for a thousand years, then there were two, and then three and then … hundreds of distinct traditions. One could wonder at how there are so many different types of disciples, and how Christians can wear their distinctions like a badge of honor: "I'm Lutheran." "I'm Baptist." "I'm non-denominational." "I'm Christian and Missionary Alliance."
See Also
We like to embrace the differences. Christians "do" church in many different ways and make disciples using different strategies like confirmation or Alpha course or membership classes. Whatever the differences are though, at the core, all these traditions are doing the same thing: fulfilling the great commission.
Jesus told us to go out into the world and make disciples of every nation, and then we act surprised when the Church is diverse and not just a homogeneous group that is the exactly the same no matter what continent, economic background or place in history.
To some extent, the diversity of the worldwide Church means that we are part of disciple-making bodies, no matter what denomination. And like the Apostles Creed can unite the Church in belief, the act of disciple-making unites the Church in practice.
5. Jesus Is Coming Back
Revelation 22:20 "He who testifies to these things says, "Surely I am coming soon."
Amen, Come, Lord Jesus!" When I was in high school this book series called Left Behind came out. Some of you may have heard of it. The books presented an interpretation of the end times that is, in nerdy theological terms, called pre-tribulational dispensational premillennialism. Quite the mouthful.
If you do not buy into the planes falling from the sky, underwear strewn all about theology of Left Behind, you can have your pick of other end times theologies: other views of the end times are post-millennialism, amillennialism and chilliastic theology.
There are so many views of the end times and what they might look like because talking about the future is hard, and predicting it even more so (I'm still waiting for my Back to the Future hover board. It's 2015, people!)
Thankfully, while the exact sequence of events of the second coming of Christ are fuzzy at best, one thing is for sure: Christ is indeed coming back! Not any of the theologies above disagrees with that! We can debate events that have not even happened yet until we are out of words. That is easy. Even easier is to accept that Christians, no matter what theology, believe Jesus is coming again to establish His Kingdom.
Even as we in the Church discuss our differing theological views, we should seek to always keep these core commonalities in mind and remember that in a lot of ways, we all believe the same core things.