Fear is a noose. It tightens and asphyxiates, leaving breath shallow and forced. Those who have experienced the pain of anxiety or worry, who have laid weary but awake at four o'clock in the morning, thoughts barreling through their brains like an Independence Day parade, know this reality so well. In our new reality, anxiety feels like a universal constant. A global pandemic was bad enough, but following Wednesday's assault on the Capitol building, safety feels, for many of us, like a luxury we can no longer afford. How does one find peace in the middle of so much fear?
Psychologists speak of irrational fears, and it is true that some fears are categorically irrational. Statistical chances of falling elevators, lightning strikes or shark bites make lottery odds seem common by comparison. However, suffering, pain and death really will have their way with everyone at some level or the other. And, in the wake of natural and human disaster of the kind collectively witnessed over the last few weeks, it's very obvious that certain fears can be very well founded in reality. In times like these, it is those who appear to be without fear that seem oddly irrational.
But there is a calm that can be possessed in any crisis, and it comes from God. It is the peace that Bible translators have framed as "passing all understanding." And, to the natural eye, this peace seems foolishly irrational. But this lack of fear isn't the foolhardiness of the blind and brainwashed, it's a gift from someplace else; someplace where eternity has the last word.
Jesus Christ was not stupidly naive. He knew the truth of life on earth: that it was full of all kinds of distress and difficulty. He knew that death was always right around the corner. But it was not the truth of earth's order that Jesus pointed to when He said things like, "Fear not, for I have overcome the world." It was the truth of the order of heaven.
The old Hebrew seer Isaiah saw a glimpse of this order thousands of years ago when he was, by his own account, filled up with the Spirit of God one day. What the man saw certainly was amazing: unending water for the thirsty and free food for the hungry. Understandably, Isaiah couldn't keep from talking about the kind of good things that God had planned out for everyone who really loved Him. No more ashes, despair or devastation; Isaiah realized that God wanted to bless the brokenhearted, the poor and the prisoner.
See Also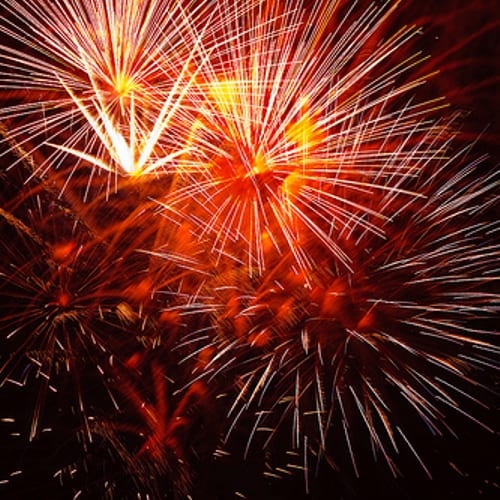 Jesus saw all this blessing on the horizon during His time on earth, and saw that it was reserved for His friends. Jesus made a point of telling them all about it. "Don't worry about tomorrow," or "Have no fear," He would say, knowing full well that "the kingdom of heaven" was at hand, able to loosen the death knot of anxiety.
During these times of cultural, economic and natural tremors, it will do no good to choke on the tangles of fear or give your heart over to the never-ending babble of cautionary experts and profit-margin-minded journalists. Look, instead, for the signs of the order of heaven and the blessing that it brings. Jesus said plainly: "Do not worry … but seek first God's kingdom and His righteousness, then all these things will be given to you as well."