In the Beginning Was the Tweet
From the start, Twitter changed things. And every hour it changes something else. And if you cooperate, it can change you. I don't mean by giving you a wireless megaphone to announce the color of your nails or the acquisition of a new pickup truck. I mean Twitter can make you a better Jesus-follower.
I shared this view with a group of Christians, and an audience member told me afterward, "It takes a lot of chutzpah to argue that Twitter makes you a better Christian." And maybe it's true that getting the highest benefit from Twitter takes chutzpah. This kind of cultural chutzpah may explain why a study in Advertising Age found that of all the social media (Facebook, LinkedIn, GooglePlus and so forth), tweeters are the most religious.
For me, social media stretches far beyond a cultural icon of religiosity. The vehicle of Twitter is, in many ways, the ultimate medium for discipleship. Let me explain the five leading ways that Twitter has changed my life and made me a better follower of Jesus. You might realize a few of these changes have taken place in your life as well.
1. The art of following
Twitter only knows two categories: whom you follow, and who is following you. Twitter's categorical imperative is one of followership, not the fast track to leadership, which is so inherent in our culture. In Twitterdom, you are who you follow.
Christianity is all about following, but that is hard for us to accept. We want to be the leader who takes people to success and greatness. Jesus says, "I'm your leader who takes you to the cross." Leaders wear crosses. Followers bear crosses. No wonder some find Jesus too demanding and break off their relationship with Him. No wonder Jesus turns to His disciples and says, "Will you also go away?"
The rallying cry of the first-century church was "Jesus is Lord." What is a faithful translation of that statement in today's language? It bears no relation to "Jesus has called me to leadership." It does not translate as "Jesus is my Inner Virtue" or "Jesus is my Core Value." It does mean "Jesus has called me to follow Him." And with a bit more elaboration: "Jesus is the Messiah, the Son of the Living God. And I will follow Him."
The first words Jesus's disciples heard? "Follow me." Jesus' words were not interpreted in a directional sense ("Let's go north!"). They knew He was calling them to be caught up in what He was doing. Jesus never once used the word leader or anything like it to refer to His disciples. He himself "led" with towel and trowel as He portrayed God's dream for the world.
2. Sound bytes can bite
In a world that has been shrunk by speed and with almost every facet of life accelerating, we want the whole shebang in two sentences. The truth is, it takes more work to distill thought into two sentences than two pages. In the best of Twitter, the language is distilled, restrained, made to be sipped rather than quaffed. There is a lot of distilled theology on Twitter, but if the liquor of distillation doesn't taste very Jesus, I don't keep sipping.
Twitter teaches conciseness, but we have to supply the substance. This is Googler Culture in its simplest, most direct manifestation. If you can't say it in less than 140 characters, you can't say it in a way that can connect with a Google world. The first task of a missionary is to learn the language. No missionary has a future in missions who is clueless of the culture they're in.
No one was better at tweets than Jesus. He was a master at sound bytes that bite with terseness and immediacy. He was always tweeting the Gospel in pithy, memorable phrases, and even expressed his Gospel in The Great Tweet: "Love one another as I have loved you." Retweeting is the twenty-first-century equivalent of the parables of yeast and the mustard seed. Retweeting Jesus is spreading the virus of the gospel.
3. Explore the surface
To say that someone is bubbling in or around the surface of a subject is not a compliment. And splashing in the shallows is perhaps the greatest critique of Twitter: its numbing, crushing banality. Do I really need to know what time you finished brushing your teeth or what brand of toothpaste you used? Do I really need to see a picture of your kid in the hospital with a fork through his nose with the tweet "What happens when you run with a fork"?
But life is not just about the depths. I spend much of my life with academics who spend their careers exploring the depths. Many of the deepest thinkers seldom reach the surface. You come up for the air of communication and relationship, and when you spend all your time in the depths, you find yourself cut off from those who could benefit from your knowledge. You end up talking to yourself. We need a theology of the surface in tandem with our theology of the depths.
We need both surface and depth, not the surface replacing the depths. When I look for something to tweet about, I find myself paying attention to life in heightened ways. With Twitter, every day is an awakening to things that never would have registered before. Twitter gives me openings through which I can dive into newly discovered depths.
4. There's a new global commons
My social media mentor Aaron Linne challenged me to think of Twitter like a medieval village green. If we were living a millennium ago, our lives would revolve around a village commons. In the course of a day, we would physically pass each other many times and exchange greetings: "How was your lunch?" "Who you working for now?" "What are you carrying?" Wireless technology enables the same multiplicity of personal exchanges to take place today, except now it's with people from around the world. Twitter is the new global commons.
Like soothsayers reading entrails, I conduct "twee-leaf " readings. Twitter connects me both to others and to what's hot, what's current, what're the reigning gossip and styles of this new global village. With Twitter I can keep one ear perpetually pinned to the ground.
In fact, I like to think of myself as the "pastor" of this Twitter parish. In the course of a day's passings ("postings") on the village commons, I try to find ways to encourage my "parishioners" (Barnabas blasts, I call them) and be a positive, healing energy in their lives.
See Also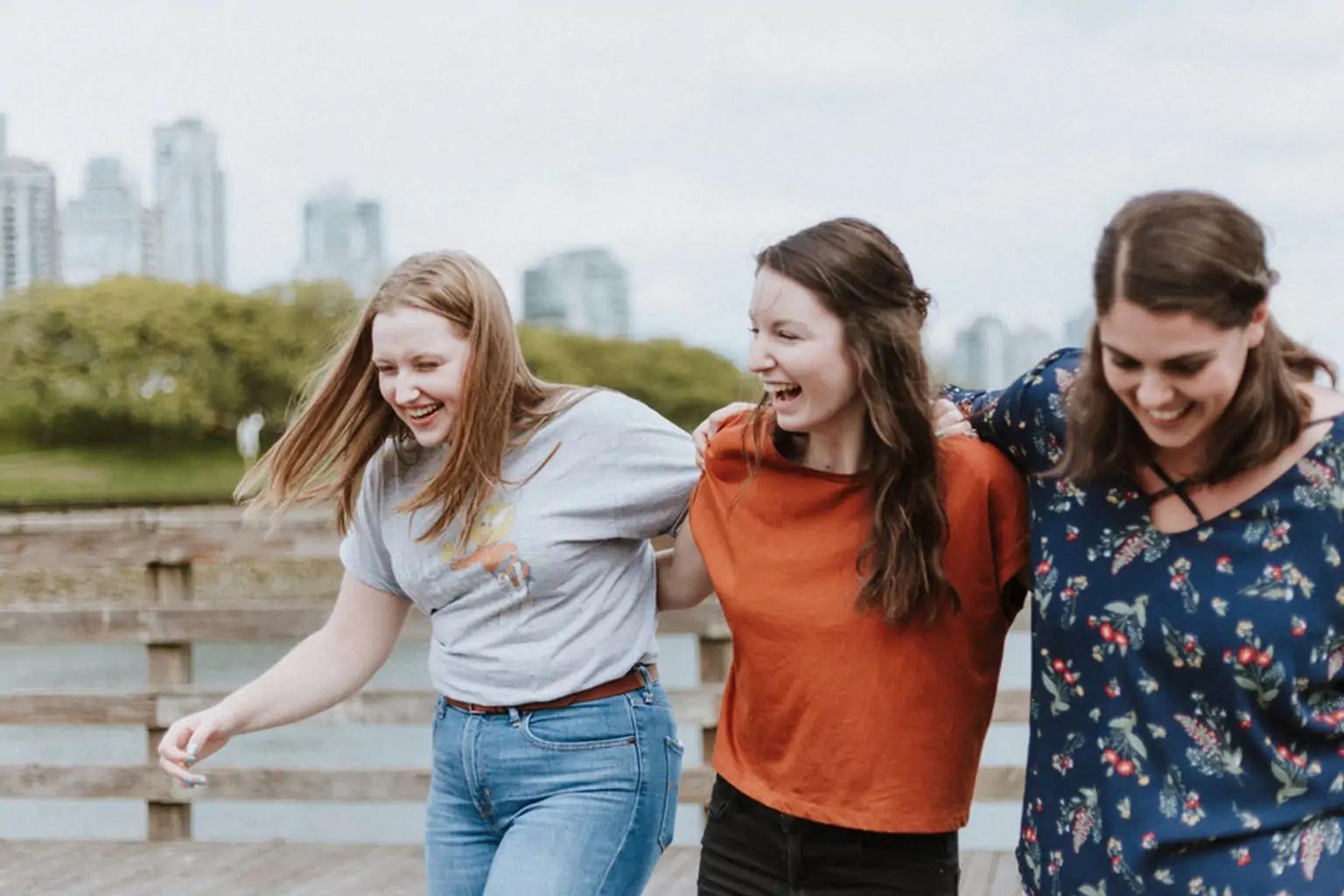 The question social media poses is one easily answered: Are the residents of your global commons reflective of our global community? Or are they only mirrors of yourself? Are the tweets streaming your way ones of plurality and diversity, or uniformity and homogeneity? How many people of different races, classes, continents and religions are part of your social universe? Are you following people who don't follow you? Do you have any disabled or special-needs people following you, those you're watching out for and taking special care of? Have you moved from the stereo of dialogue to the surround sound of pluralogue?
5. Social solitude
I'm a hermit at heart. Twitter is made for hermits. It enables me to shut myself off without shutting anything or anybody out. It enables me to simultaneously give myself away and never stop hiding. You might call the Twitterscape one of social solitude. And yet, like any "global cityscape," all of us are inescapably connected.
But the currency of a Twitter world is relationship, and Twitter helps me keep my friendships in good repair. Finally, we have a culture that celebrates the value of relationships.
You might think of Twitter as the current generation's replacement for a phone booth. (Do native Googlers even know what a phone booth is?) Our kids have missed the experience of hunting down a cold, damp, phlegm aquarium that smells of urine and smacks of a pimp's rolodex, hoping they have a quarter in their pocket and then hoping the receiver hasn't been yanked from the phone. You go inside and try not to touch anything while making a call. Soon, phone booths will be no different from outhouses: kept alive in memory because they no longer exist in the world.
But the motivation behind inventing the phone booth has much in common with Twitter: How do we do private in public? Twitter is smashing the boundary between private and public.
Redeeming Twitter
In Twitter's ethic of followership, I am constantly reframing reality in ways that are more Jesus—more grace-full, more forgiving, more loving, more humorous—and helping my "followers" to better follow Christ. I am constantly on the prowl for things that could encourage, enrich, inspire. I want my tweeps (people who follow me and whom I follow) either to smile after reading one of my tweets or to shake their heads and sing, "What a Tweep We Have in Jesus." In my ongoing battle with self-transcendence over self-absorption, Twitter has helped me become more others-focused.
The Twitter question of "What are you doing?" has been replaced in my mind with "What is God doing?" and "Where do I see Jesus?" and "What am I paying attention to?" The real question is not "Would Jesus tweet?" but "What would Jesus tweet?"
Excerpted from Viral by Leonard Sweet Copyright © 2012 by Leonard Sweet. Excerpted by permission of WaterBrook Press, a division of Random House, Inc. All rights reserved. No part of this excerpt may be reproduced or reprinted without permission in writing from the publisher.
Leonard Sweet
Leonard Sweet is the E. Stanley Jones Professor of Evangelism at Drew University (NJ), a distinguished visiting professor at George Fox University (OR), and a weekly contributor to Sermons.com and the podcast Napkin Scribbles. He is the author of more than 50 books.