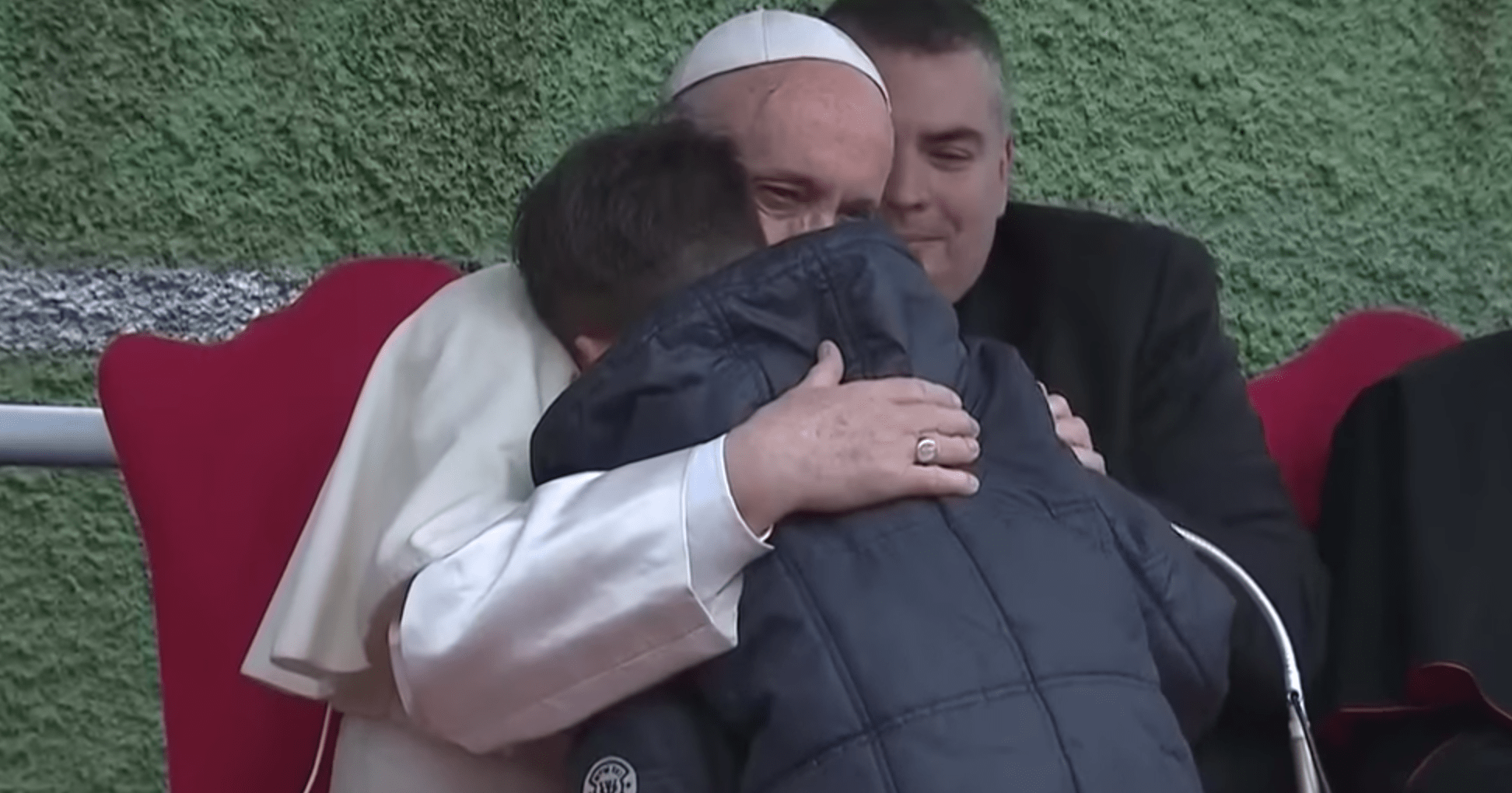 This week at an event in Rome, Pope Francis was approached by a young boy, named Emanuele, who had a question about his father, who recently died.
Emmanuele wanted to know if his father was in heaven, even though he didn't believe in God. A video from the encounter showed the pope embracing the distraught child before addressing the question.
https://www.youtube.com/watch?v=CkeGXQEh_GY
The pope then turned to the crowd and said, "A boy that inherited the strength of his father also had the courage to cry in front of all of us. If this man was able to create children like this, it's true that he is a good man … That man did not have the [gift] of faith, wasn't a believer. But he had his children baptized. He had a good heart."
He then asked the crowd, "What do you think? A father's heart. God has a dad's heart. And with a dad who was not a believer, but who baptized his children and gave them that bravura, do you think God would be able to leave him far from himself?"
The crowd, comprised mostly of children, shouted back, "No!" The pope responded to the boy, "There, Emanuele, that is the answer."
The pope has recently made headlines for his somewhat unclear views on heaven and hell. In an informal interview—which the Vatican disputed the accuracy of—he reportedly said that there was no hell.