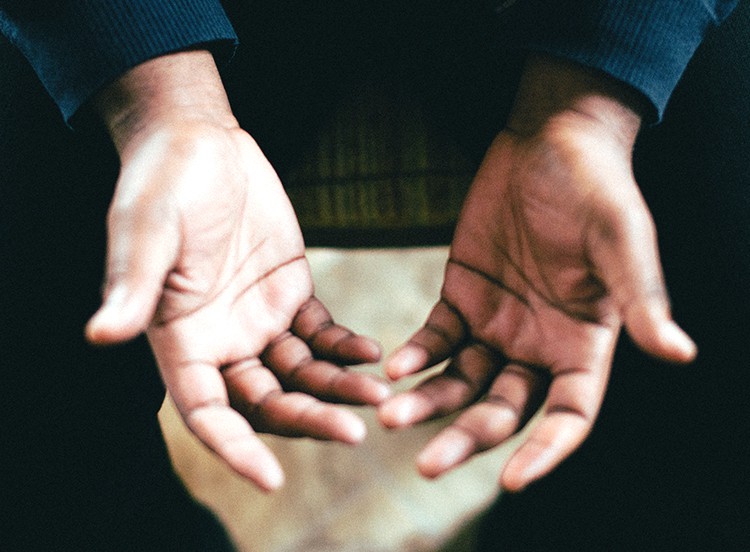 We face no lack of options in the attempted diagnosis of atheism today. Headlines offer explanations of weakening apologetics, eroding values and complacent churches as Western society's hopeless trend, encouraging blame of third-party societies and institutions outside of ourselves.
But what if the ultimate root of atheism begins on a far more individual level—a lurking enemy we sense threatening our own souls every moment of every day? What if the greatest barrier to the formation of faith in God and the greatest threat to faith in existence is actually our own pride?
Pride may deceive us into believing that we can explain our world without Him, or that we can make our own way to Him, or that we are entitled to independence and autonomy over our lives. But as we humble ourselves, the Living God shines light into our darkened hearts, brings wisdom to our foolish thinking and gives us faith to believe that He exists, that we need Him to come to us and that He is worthy of our obedience and trust.
Humility to Believe He Exists
Pride keeps our eyes on ourselves—looking downward from His glory and inward from His imprint on others. Humility turns our eyes upward and outward, reminding us that we are small – that our universe must be upheld, that all humanity has a common source and that we cannot explain reality without Him.
We live on a terrestrial ball perfectly suspended in the infinite expanses of the cosmos, encircling a ball of fire reflected onto a rock that controls our oceans. Only the Word of God's power could uphold this kind of universe (Hebrews 1:3), and it is upholding us as well.
His eternal power and divine nature are so clearly perceived that we are without excuse (Romans 1:20)—not only in the heavens telling His glory and the skies proclaiming His handiwork (Psalm 19:1), but in the seven billion others who remind us that our desires and understandings are not so unique as pride would lead us to believe. Rather, they reflect the imprint of our one Father, in whose image we were made (Genesis 1:27).
We have all sensed that we will go on forever in some form, because He has set eternity into our hearts (Ecclesiastes 3:11). We all long to love and be loved, because we were formed by and for God who is love Himself (1 John 4:8), who commands us above all to love Him and others (Mark 12:30-31). And we are all captivated by heroic stories of sacrificial rescue victoriously making a way for redemption, because this is the very story of the Gospel of God in Christ—the one perfectly innocent man on a mission to seek and save His bride, laying down His life for her in the greatest adventure romance of all.
These commonalities can only be explained by an Author of Life (Acts 3:15), the God of the spirits of all flesh (Numbers 27:16), without whom we will never be able to explain our world, though pride may fool us to believe we can.
The pride of our heart has deceived us (Obadiah 1:3). In humility, we see that reality demands acceptance of the invisible, eternal and absolute. Humility leads us to believe that He exists.
Humility to Believe We Need Him to Come to Us
In light of that knowledge, we are humbled to a second conclusion—we need Him desperately.
We would like to believe that we are intrinsically kind, honest and merciful, but the ugliest instincts of our hearts and the darkest temptations of humanity prove we are broken in nature, destined for destruction unless we acknowledge and submit to the one absolute standard of morality and goodness—He who is the only true source of wisdom, justice and light.
We need our Maker to show us why we were made. We need the Giver of Life to bring us back from the deadness of sin (Psalm 36:9, Colossians 2:13). We need the God of all strength to work His power in our weakness (2 Corinthians 12:9). And we need the Holy Spirit transforming us into new creations in Christ (2 Corinthians 5:17).
Yet, in humility, we further see that a God so holy, mighty and unfathomably beyond us in every way is not one to whom we could ever earn our way. 
We would need Him to come to us—to choose us, to love us first, to mercifully forgive our treason, to ransom us, to die for us while we were still sinners and to gracefully advocate and intercede for us by His own incorruptible righteousness imparted to us forever. And for this to be possible, we would need Him to step into our physical world and reveal Himself to us—which He has done.
See Also
From the beginning of time, He has come to us in the form of a burning bush, a pillar of cloud, a dream, a gentle whisper and, ultimately, in a robe of flesh to walk among us—this Jesus, the tangible, visible image of the intangible, invisible God. 
Humility to Believe He is Worthy
The enemy will wage the war of doubt against our souls to the end. Even as we come to believe that God exists and that we need Him to come to us, still pride tempts us to question whether He is worthy of our obedience and trust.
When He does not give us what we think we want, or does not do what seems right to us in the time that seems best, we accuse Him of not having our best interests at heart, doubting whether He is truly deserving of our allegiance—as though it is He who is burdened with justifying Himself to us.
In reality, He owes us nothing and yet has offered us everything (Romans 8:32). We are tempted to offer Him nothing, yet surely owe Him—our great Master, Redeemer and Lord—everything we are and everything we have to give.
Walk Humbly with Your God
In our deepest doubt, pride hardens our hearts and veils our eyes in the hopeless prison of a mind that does not fear Him. But as we cry out to Him in humility to help our unbelief (Mark 9:24), He opens our eyes to behold all that He is, made to see the reality and majesty of the risen Christ before us, proclaiming with the once doubting Thomas, "my Lord and my God!" (John 20:28)
Through faith-filled awe, He humbles us who walk in pride (Daniel 4:37)—that we might instead walk humbly with our God, as He requires us to do (Micah 6:8).