7 Sins the Church Ignores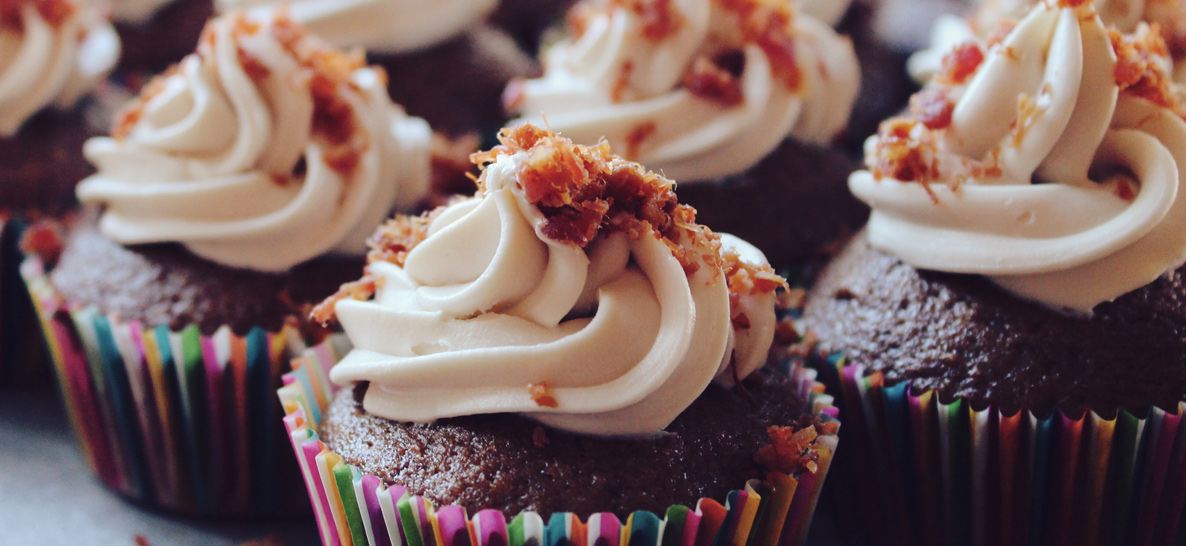 I was in an engineering class the first time I watched the tragic explosion of the Space Shuttle Challenger. Even though I wasn't alive when it happened, I caught a glimpse of the horror thousands must have felt as the events unfolded.
And the first question everyone asked was, "What happened?"
After months of investigation, the group commissioned to investigate the explosion discovered the problem: an o-ring seal in the right solid rocket booster failed at take-off. I won't bore you with the details, but an o-ring is a tiny device compared to the size of a space shuttle.
It wasn't something huge, like a puncture in the rocket booster or a hole in the cabin, that caused this disaster. It was a small, seemingly insignificant, o-ring failure.
I think there's a lesson here for the Church. What if the big sins, the ones we try hardest to avoid, aren't necessarily the greatest threat to the Church's mission and our joy?
Maybe it's the sins lying underneath, the ones considered "normal" or "acceptable," the ones going undetected, that are affecting the Church the most. I want to address some of these sins.
Fear
The phrases "do not fear" and "do not be afraid" appear 365 times in the Bible. I don't think that's a coincidence.
As John says, "There is no fear in love, but perfect love casts out fear. For fear has to do with punishment, and whoever fears has not been perfected in love" (1 John 4:18).
Often, the Church is scared to make decisions out of fear. Christians are hesitant to step into dangerous situations out of fear. The catalyst for our obedience is fear. Where's the love?
Apathy
Apathy's best friends are passivity and entitlement. Together, they're a vicious threesome.
There's nothing mediocre or normal about God. His power is beyond comprehension. His beauty is beyond description. His love is beyond measure. The same God who created the universe and formed stars desires a relationship with you.
Yet, the attitude is often, "OK, God loves me. That's great. What's for lunch?"
Our apathetic approach to God explains a lot about why people in America aren't lining up to become Christians.
I mean, think about it. How many Christians have you met that left you thinking, "Wow, I want to be like them?" But this should be the norm. In Scripture, when men and women truly experience God, everything changes. And apathy—toward God, toward other people and toward injustices—is no longer an option.
Gluttony
In my younger days, I would literally eat myself sick. I mean, if I ordered food, I ate all of it.
Looking back, I see that my attitude was gluttonous. And the gluttony wasn't that I ate myself sick. It was that I used a gift God gave me on myself—in excess.
Gluttony is primarily about the heart. It's a craving for excess. Gluttony tries to fill those voids God is supposed to fill with the gifts He's given us.
But as we gorge our stomachs with food and flood our houses with trinkets, our discontent only increases.
Gluttony happens when you lose your awe of God. As long as your eyes are fixed on Jesus, your heart's desire is for Him.
Flattery
I like performing. I always have. And while there's nothing wrong with the spotlight, there's a lot wrong with making yourself the center of it.
If your identity is tied to man's praise, you'll be eternally discontent. People are fickle. They're for you one day, against you the next. They love you when you agree with them, dislike you when you don't.
Yet, we love human praise, at least I do.
Jesus, however, didn't need the praise and glory of men. He didn't care what they thought. His only concern was doing the will of God. This attitude is what the world is desperate to see.
Let's be honest, it's hard to point people to Jesus if you need their approval.
Comfort
Comfort might be the patriarch of the "church approved" sins family. When the church becomes comfortable, Christianity starts to die.
Christians must be extremely intentional with their thoughts and actions to avoid comfort. If not, you become resistant to change. You start making secondary issues primary. You begin to see the mission as catering to insiders rather than reaching outsiders.
The Church can't be missional and comfortable at the same time. It's time to make a decision.
Nationalism
Maybe it's just me, but I can't picture Jesus waving an American flag while showing off his "I love 'Merica" tattoo.
Jesus wasn't against the government. In fact, if you're a Jesus follower, the Bible calls you to pray for your nation and for your leaders (1 Timothy 2:1-4). But Jesus was very clear about how God's name would become famous throughout the world: through the Church. Not through a government or nation.
When your allegiance is torn between your country and your God, American ideals can begin to shape your faith more than God. You transpose American values onto God, believing God would think like an American.
Celebrate American values. That's great. But, at the end of the day, your citizenship is not with America. This is not our home.
Lying
There's a rarely discussed passage in Matthew 5:33-37 where Jesus confronts the Pharisees about oaths. Really, He's talking about integrity.
Jesus is saying you should live with such high integrity that your word doesn't need attachments to make it legitimate. So, typical phrases like, "I promise" and "I swear" should never come from your mouth.
If you're like me, you say things all the time and never follow through. You lie to make yourself sound better. You lie to stay out of trouble. You lie to get ahead.
Jesus says there's no place for that if you're a Christian. Your word matters. If you say something, God expects you to do it. It's better to tell the truth and lose your job than lie and keep it.
Sometimes the undetected sins are the most toxic. My hope is not that you will feel undue shame for these things, but that we will all see these sins for what they are, repent and grow—asking God to transform us and guard us from both the "big" sins and the "small" ones.
This article originally appeared on frankpowell.me. Used by permission.
Frank Powell is a writer, speaker and pastor. He is passionate about showing the world a better picture of God. He loves coffee, books, sports and family. To read more, visit his website, frankpowell.me.