An Independent Investigation Has Found the Ravi Zacharias Scandal Was Much Uglier Than Suspected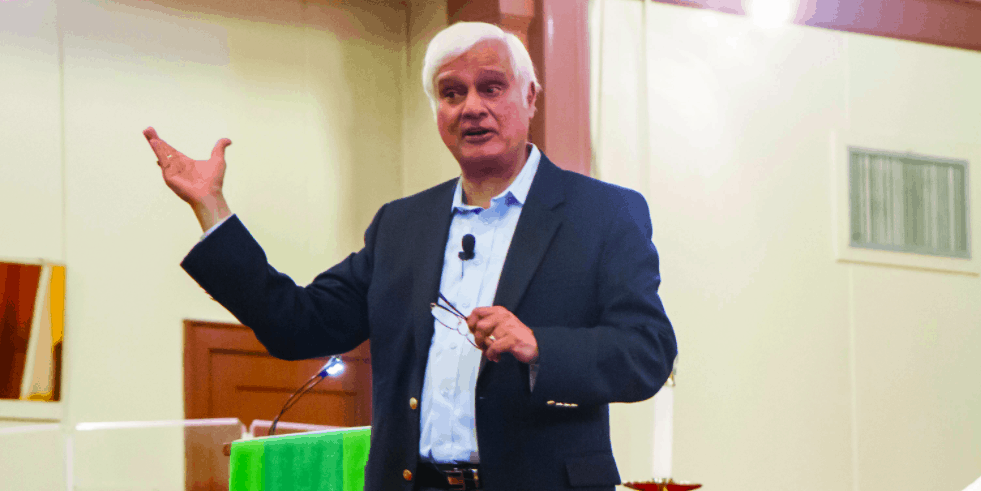 For several years now, reports and allegations have swirled around the legacy of Ravi Zacharias, the famed apologist and preacher who passed away in May of last year. His RZIM organization was well-respected for its winsome arguments for Christianity, but became the subject of increasingly troubling allegations in the years leading up to its founder's passing. Now, a four-month investigation has uncovered a shocking amount of abuse Zacharias inflicted upon massage therapists in the U.S. and abroad, including sexual abuse, spiritual manipulation and an allegation of rape.
In addition to the multiple victims who had already come forward to tell their stories of Zacharias' sexual misconduct at the Atlanta-area day spas he co-owned, the investigation found five other victims in the states and numerous stories of sexual abuse in Malaysia, Thailand and India. The investigation found that Zacharias had solicited hundreds of images of young women, some of them naked, and continued to do so up until just a few months before his death.
Zacharias used tens of thousands of dollars in ministry funds to provide four massage therapists with monthly support for their "schooling and housing," according to the report. One woman who received the funds said that Zacharias "required" sex from her over a period of many years, which she described as "rape." The woman told investigators that Zacharias "made her pray with him to thank God for the 'opportunity' they both received" and, as with other victims, "called her his 'reward' for living a life of service to God."
She also said Zacharias told her not to tell anyone, telling her that "she would be responsible for the 'millions of souls' whose salvation would be lost if his reputation was damaged."
In all, the reports paint a picture of a serial abuser who leveraged his reputation as a spiritual leader to get what he wanted from women, and a team of allies who looked the other way.
The RZIM board released a statement of apology, calling Zacharias' behavior "horrendous" and acknowledging some complicity in allowing the abuse to continue.
"We were trusted by our staff, our donors and the public to mentor, oversee and ensure the accountability of Ravi Zacharias, and in this we have failed. The findings of the investigation have caused us to take an extensive and humbling look at ways that we have fallen short, made mistakes and failed to love well. This is an ongoing process that will take significant time, but we are committed to it."
RZIM was already reeling from the series of allegations uncovered by a report from Christianity Today, which led to a massive restructuring of the world's largest apologetics organization. Zacharias' widow stepped down from the ministry last month. Zacharias' daughter, Sarah Davis, remains CEO though she has resigned from her position as board chair.
The investigation was limited in at least one respect: Lori Anne and Brand Thompson were not allowed to participate. Lori Anne Thompson was the first woman to accuse Zacharias of manipulative behavior, saying he coerced her into sending explicit photos and texts four years ago. Zacharias sued Thompson, saying she was the aggressor and was attempting to extort him. At the time, Zacharias assured the public that he was innocent, saying his own mistake had been to not alert the board that he was receiving compromising messages from another woman. Now, the investigation has revealed that Zacharias was, in fact, soliciting texts and photos from numerous other women both at the time and after the incident. In fact, the investigation found that Zacharias received such photos from a woman the day after he told the public that he had learned a "difficult and painful lesson."
Now, the board says that they "believe Lori Anne Thompson has told the truth about the nature of her relationship with Ravi Zacharias," but she was not allowed out of her NDA with Zacharias' estate to talk to investigators about her experience. Boz Tchividjian, the lawyer representing the Thompsons, told investigators that the refusal to lift the NDA is "reprehensible."
Zacharias frequented massage parlors, allowing him to hide his actions "in plain sight," according to the report. There is no evidence that the board or anyone at RZIM was aware of what he was doing, but there are also few signs that any accountability was provided.
"Those of you who have seen me in public have no idea what I'm like in private," Zacharias said in 2019, per a recording shared with Christianity Today. "God does. God does."
You can read the full report here.