An Ohio Church Had Its Youth Group Spit On, Slap and Cut a Pastor for an Insane Easter 'Lesson'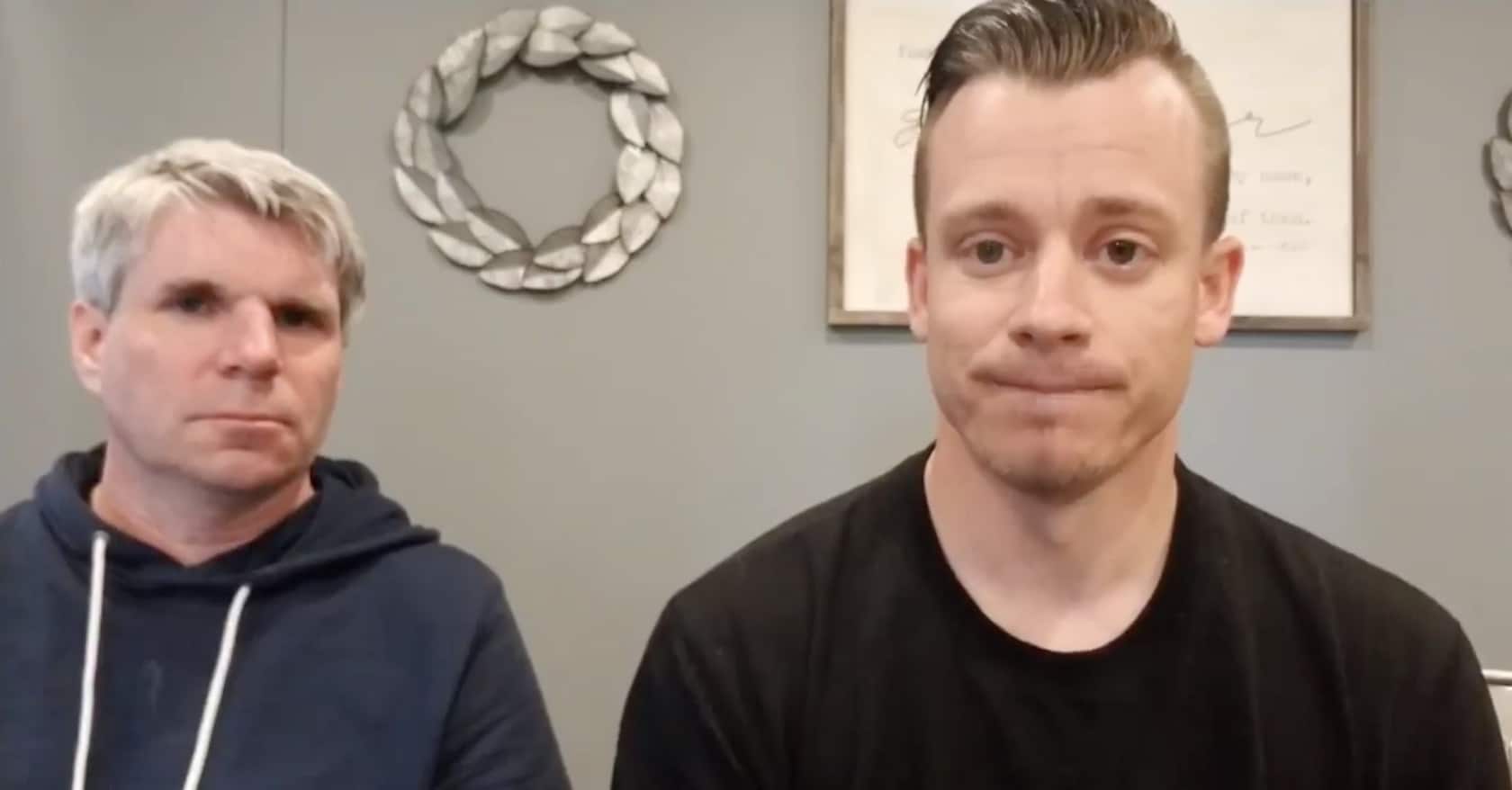 In an Easter lesson gone horribly, if predictably, awry, a church in Pataskala, Ohio is having to answer for a crazy video that's emerged of their pastor encouraging students to spit on and slap him, and even cut his back with a steak knife. [h/t Washington Post]
The idea, evidently, was for the pastor to re-enact the torture and humiliation Jesus endured in the hours before his crucifixion. The video shows middle and high school students at Impact City Church lining up single file to spit on the associate pastor at his encouragement. Videos posted to social media show the associate pastor, Jaddeus Dempsey, promising students there would be no repercussions for their actions.
Many students can be seen responding to the offer to spit on Dempsey with shocked abandon, but they grow far more hesitant when asked to slap him, though a few students take him up on the offer and can be seen smacking Dempsey with force. Finally, Dempsey can be seen producing a steak knife and encouraging students to cut his back. Some students can be heard discouraging others from doing so. But at least one student took a knife to the pastor's back, and told others he'd cut Dempsey until he bled.
The videos spread quickly on social media until parents got word their church had descended to Lord of the Flies levels of anarchy. A CBS affiliate reports one father of a 12-year-old who'd handled the knife "rushed" to the church to pick up their son once he got wind of what happened.
"He was upset," the father said. "He thought he was in trouble, and I explained to him, 'I'm not upset with you. I just want you to know that the things that happened here today wasn't OK.'"
The church was flooded with comments and local police even investigated, although they determined that nothing criminal had occurred. However, Impact City's senior pastor Justin Ross issued an apologetic statement on Monday, saying "There's really no excuse for why it happened." Ross was in the room at the time of the incident. When asked why he didn't intervene, he said "that's something that I'm thinking about a lot right now." You can watch the full statement below.
https://www.facebook.com/ImpactCitytv/videos/2626926230713003/
Ross said the point was to express just how much Jesus suffered. "He chose to allow it to happen …He chose to allow them to spit on him, and beat on him, and crucify him in order to take the payment of our debt that we call sin."