Church Study: Attendance Is Up but Giving Is Down During Pandemic Season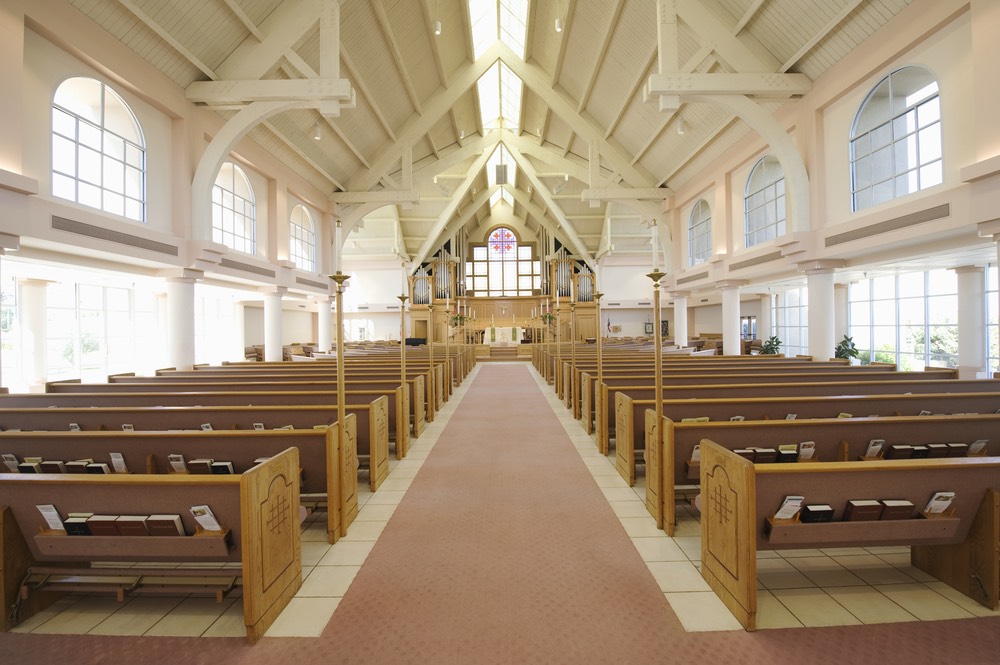 The COVID-19 pandemic has churches around the world scrambling to rethink both the practical realities of church and more existential questions of what church is when you take away the Sunday service. Barna has been keeping an eye on American churches since the coronavirus lockdown began and now the research firm has released its preliminary findings over at Religion News Service. In short, attendance has gone up (virtually speaking, of course) but financial giving is taking a hit.
By the second week of the national emergency, 60 percent of pastors surveyed reported that the crisis was taking "some" toll on their congregations, as opposed to "a little" (eighteen percent) and none at all (three percent). Unsurprisingly, a mere seven percent of pastors say their churches aren't offering any online services.
And those virtual services are paying off. 54 percent of pastors reported a higher online attendance than their usual in-person attendance, and a quarter said they were seeing "much higher" attendance. It seems, in a time of crisis, people are interested in what spiritual wisdom churches have to offer. And 64 percent of pastors said they see their role as "communicating a message of faith and hope to people in the middle of the crisis." 42 percent said they've seen their congregation's faith grow in response to the emergency.
But unfortunately, that has not translated into a financial windfall. Nearly 80 percent of pastors reported that giving was down, with 47 percent saying it was down "significantly." While that could mean difficult choices in the near future for churches making decisions about staffing, almost all (95 percent) pastors surveyed said they believed their churches would survive.