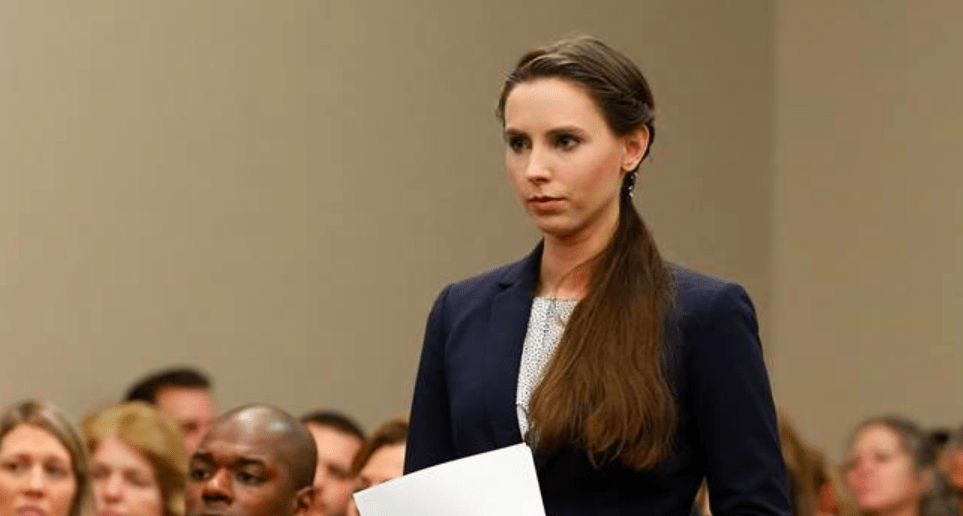 Founder Ministries is a Reformed Baptist group that, according to their website, is "committed to encouraging the recovery of the gospel and the biblical reformation of local churches." Be that as it may, the group made headlines on Tuesday for something that doesn't seem to have much to do with that mission at all: broadcasting ominous footage of Christian author and pastor Nadia Bolz-Weber and sexual abuse victim advocate Rachael Denhollander.
The footage was part of its "The Sword and The Trowel" video series, in which Founders leadership members Tom Ascol and Jared Longshore discuss the "the spiritual powers and principalities" that are working against the Christian Church in America.
They used Bolz-Weber and Denhollander as examples. It happens around the 4:50 mark in the video below.
https://www.youtube.com/watch?time_continue=306&v=I0BPCTNWVdQ
More conservative Christian leaders have criticized Bolz-Weber for theologically and progressive views in the past, but Denhollander's appearance is a little more mystifying. She's been a fierce advocate for reforms in the ways church institutions deal with sexual abuse allegations, which has put her at odds with establishment church officials, but the tactic of fearmongering footage seems to tread well beyond structural disagreements.
Denhollander's husband Jacob took to Twitter to voice his disapproval.
If you take issue with something she has said or done, please have the fortitude to address her directly, rather than making her out to be a shadowy vanguard of demonic forces and liberal doctrine. Thank you.

— Jacob Denhollander (@JJ_Denhollander) July 23, 2019
We are part of a 1689 LBCF confessing church. If you would like to register a complaint about our doctrine and teaching, we have listened to correction from our pastors before. Your own doctrine and ecclesiology is better than this. I am dissapointed beyond words.

— Jacob Denhollander (@JJ_Denhollander) July 23, 2019
Several Christian leaders echoed Denhollander's call to apologize, including Southern Baptist Theological Seminary president Al Moehler. As of this writing, Founders has not done so. In fact, they've pinned a trailer to the podcast to their Twitter homepage and are retweeting praise of it.
UPDATE: Since first posting this story, the video referenced above has been removed from YouTube. We'll provide an update as more information becomes available.