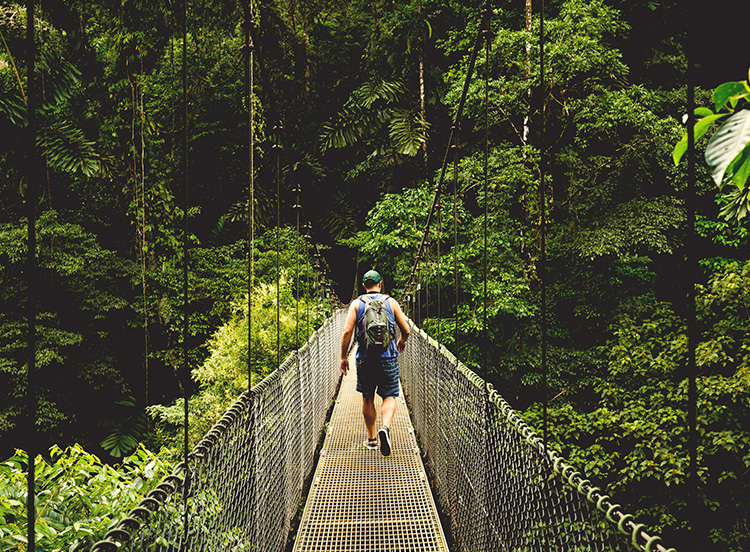 May he give you the desire of your heart and make all your plans succeed. (Psalm 20:4)
For years I have prided myself as being a practical realist. It is only recently that I have begun to realize that this may be my shortcoming. When presented with a problem, the logistics of the situation was always the first thing I examined. How am I going to do this? How much will it cost? How will this affect my already existing plans? It's in these questions that I realize my own selfishness. Who am I to think that I know what the future holds? I've got my day, my week, month, heck … even the next 30 years so carefully mapped out. It's foolproof, right? Wrong. It's foolish. It's foolish for me to think that I can plan out my life. That everything will turn out just the way I envisioned it.
This is not to say that having goals, dreams or even plans for the future are wrong in and of themselves. I am, however, reminded of Proverbs 16:19: "In his heart a man plans his course, but the Lord determines his steps." In my heart, I have certain things that I want for my life. But I must be willing to let those things go if necessary and let the Lord determine my steps. Even in the short life I have lived thus far, I have learned that life will always throw me curveballs, and God's plans may be completely different than my own. In order to let God direct my steps, I must give up my selfishness. I must give up the notion that my life is all about me. My life is not about my plans, calendar or even my own happiness.
It is about something so much greater than myself. My life is about following Jesus. Following His greatest commands. For He tells us, "Love the Lord your God with all your heart and with all your soul and with all your strength and with all your mind, and love your neighbor as yourself." It is also about the Great Commission: Telling others about Jesus, and sharing the love of Christ with them.
I have been taught that life is about the "American Dream." About being happy, financially secure and content in the suburbs with a spouse, two kids and a dog. I have been taught the importance of saving and investing for the future (which, by the way, was great advice).
But I have also learned that the future is uncertain no matter what my plans are. I have learned that life is supposed to be an adventure. The great adventure is in following Jesus. Being spontaneous is not a bad thing. God Himself is spontaneous. He is not practical, and He is not a realist. His wisdom is so much greater than mine, and there is nothing He can't do. He loves adventure, and He is the greatest risk-taker.
So if my ultimate goal is to be more like Christ, then I must be spontaneous. I must take risks. How boring would it be to live a risk-free life? I am starting to realize that I don't want a life of security that lacks adventure. Following Jesus is risky business. He doesn't guarantee security, or even happiness. He doesn't guarantee that things will turn out the way I had hoped they would. But He guarantees freedom, love and hope. And He definitely guarantees adventure. If I want to follow Jesus, I must throw out my own agenda. I must dare to risk. Dare to dream. And dare to fail. Above all, I must dare to passionately follow my Lord, Jesus Christ.
See Also
Dig Deeper:
Today's Prayer:
Dear Father, I trust that you know the path I am meant to follow. Even if I don't know where I'm supposed to go, I trust that I can take risks and you will be with me.