The people walking in darkness
    have seen a great light;
on those living in the land of deep darkness
    a light has dawned. (Isaiah 9:2)
Advent: the granddaddy of the Church's seasons. A four-week procession to Christmas, it is a richly textured and warmly symbolic stirring of hope and promise as the church prepares for the celebration of the arrival of the Christ-child.
I love Advent, lighting the candles and hearing the stories. I chuckle as the kids participate with their large eyes and imagination is running wild. I cozy up to the smells in the sounds of the cheery-hearted sense that for at least a moment all is right with the world.
Advent means "coming," and the power of Advent is that it reorients us to what is true: God. God entered the world. God stayed true to His promise. God came. He invaded a world writhing in despair and drowning in self-absorption. God came. And with Him came hope and redemption and a certainty that in the end, when He is finished, all that was lost in the fall will be restored.
But the tenuous nature of Advent is that in its reminder of God "coming," it also points to the future, to the reality that Christ is not finished, that all is not right in the world, that all lost in the fall is not yet restored.
And here we sit. In Advent. In between the coming and the coming again. We wait. We hope. We sin. We wonder. Sometimes, we forget.
Advent is fall and spring and summer. Advent is Easter and Christmas and every step between. When Advent is perceived "out of season," this is when we must remember all the more. So, contrary to Hallmark's opinion, Advent describes all of our days, days of waiting and hoping and wondering if it is all true, if it will all ever be true.
Yet, despite our doubts in our attempts to numb the waiting with smaller things and lesser hopes, there is something deep within our souls that will not let us forget, will not let us deny. We are people of the advent, and we wait. We will wait until the end of time – if that is what is required – to see hope the field in our God coming once again. The moment of waiting and hoping, believing. And we live there in Advent every waking hour on this earth.
See Also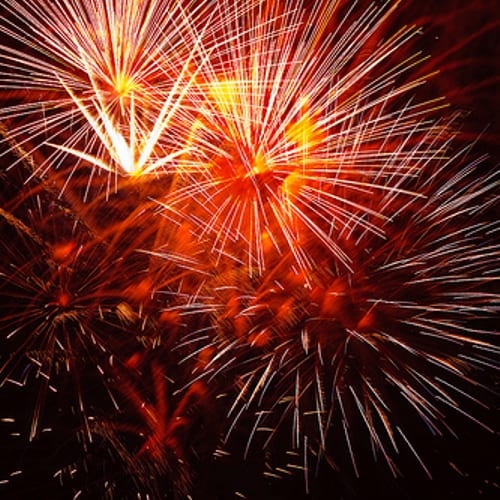 Dig Deeper:
Today's Prayer:
Lord, deep down, I know there is a longing in me that will never be satisfied this side of heaven. I am waiting for your return, Jesus. Help me to remember that you are coming. My hope is in my future with you.