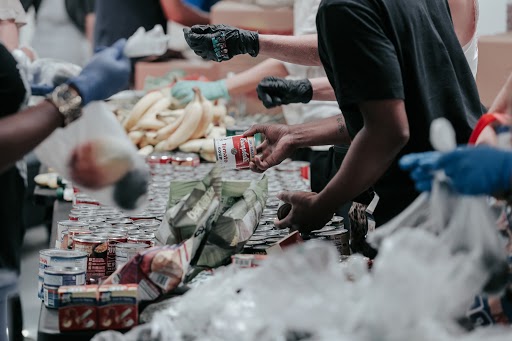 "Jesus answered them, 'Destroy this temple, and I will raise it again in three days.'" (John 2:19)
When Jesus cleared the temple courts, as recorded in John 2, it wasn't exactly a Hallmark card moment. The felt-board Jesus of my childhood Sunday school class—the bony, emaciated Jesus of beige-church-wall pictures—had turned nasty! This prophetic expulsion was an act of passion and courage, an act of faith in response to the Father, an act which confronted evil. It was, ultimately, an act of worship—violent worship.
What upset Jesus so much? The drive-thru approach to the sacrificial system? The fact that buying and selling—rather than prayer—was happening in the temple courts? The reality that the marginalised were being treated unjustly?
Through the new covenant, God, in the form of the Holy Spirit, lives in the temple of our bodies. Perhaps some violent worship needs to take place there. Perhaps we need to confront the subtle evils of selfish ambition, idolatrous pride, and adulterous greed within. Ouch!
Certainly these vices nest in our hearts. But this is the obvious level at which this story is so often read.
Who will dare read this story on a political level? Who will worship God by standing up for those who can't stand up for themselves? Who will, in radical humility, take up their cross and follow Jesus in confronting the powers of war, political violence, injustice and oppression?
But what does the gospel say about this?
James writes that real religion, the kind that isn't full of hot-air, is this: To reach out to the homeless and loveless in their plight, and guard against corruption from the godless world.
This is the sweet smell of worship to God—seeing Him for who he is and responding appropriately. This is the faith-expression Jesus embodied and championed as he purged the structures that propagated such injustice against the marginalised.
This is what happens when the church quits idolizing "effectiveness" and commits to being Christ's bride, His faithful bride. Perhaps her racing heart will calm long enough to hear the sound of God's call to the unlovely, the violent and the vile, the worthless who our programs don't benefit and who don't benefit our programs. And perhaps then we'll be so out of familiar territory that we'll actually need Him.
See Also
I hope you're uncomfortable.
Dig Deeper
Today's Prayer
Dear God, I want to have a burning passion for the things you desire to see in this world. Let me not be distracted by trivial things, but instead focus on you and your heart.