Does Religion Belong in Politics?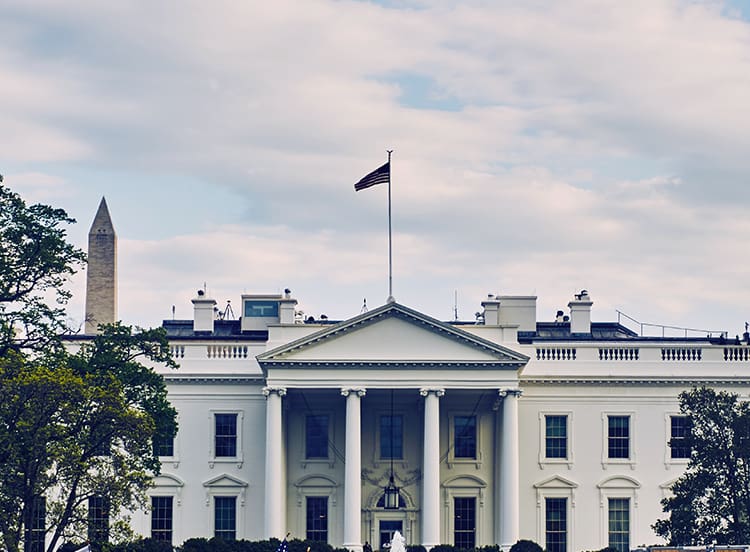 "I don't want to be super political or anything …" my friend assured the room, before going on. It seems to be a needed qualifier these days.
"Political" has gotten a bad rep as of late. "Politically correct" has become a snide remark. "Don't get all political" is a way to quickly silence people voicing ideas or opinions (especially ones we disagree with). Protests labeled as "too political" are subject to the distaste of America at large. And we all know the too-often-told joke: Politics is made up of "poli" and "ticks": multiple blood sucking creatures.
It seems we hate politics.
Yet you can't make it very far these days and not talk about politics. There are headlines of Russia and investigations, updates of healthcare plans and coverage, and, with unfortunate frequency, a new shooting and therefore gun law conversations. More often than not, it's religious reasons people are so caught up in these conversations—their personal beliefs impact their political ones.
It seems that is why Bernie Sanders made headlines a few weeks ago. While questioning Russell Vought, up for deputy director of the Office of Management and Budget, Sanders brought up a former statement by Vought declaring Muslims a condemned people. Sanders claimed this was proof Vought was intolerant of other religions and therefore unfit for office. As a Christian, Vought stood by what he said.
Our elected officials are called to treat all citizens with rights and dignity and respect. That should never change based on religion or race or sexual identity or otherwise. Religious beliefs should never be an excuse for sexism, racism, homophobia, Islamophobia or anything of the like.
Yet elected officials are allowed to have personal religious beliefs. And their personal religious beliefs will impact their decisions, just as our personal religious beliefs should impact our decisions. That's part of being human; that's part of being a spiritual being. We can't change that.
Life would be a whole lot easier if we could keep the two distinct. Separation of church and state, as we like to claim. If only it were that easy. If only it were possible. In a government that is by the people, for the people, religion will always play a front-row seat in politics.
And what is politics, really? What are we seemingly so against?
The activities associated with the governance of a country or other area, especially the debate or conflict among individuals or parties having or hoping to achieve power; the assumptions or principles relating to or inherent in a sphere, theory, or thing, especially when concerned with power and status in a society.
Translation: We are inherently political beings—just as we are spiritual, relational beings. We are created in the image of a God who is concerned with the principles we uphold and the power structure in the society we live. Jesus came not to start a revolution (as many hoped) but to change the way people interacted with each other and with their God. He changed the politics of religion. He turned the status quo on its head and he took the religious leaders down a notch. Jesus was political. The gospel of Jesus will always be political.
Yet that doesn't mean that all Christians will agree on every ballot measure or that there is only one godly way to vote. There is no God-appointed candidate and there is no political party God signs off on. God doesn't run on one ticket versus another and God isn't in the White House more during one candidacy than another. We don't get to twist, turn and abuse God's name to get what we want. We don't get to claim God's platform to further our own wants. Instead, we should be taking His desires in consideration, as we figure out the best way forward.
Religion will forever impact politics. Your religion should impact your politics. When deciding what you think about gun laws, abortion, gay marriage or any other controversial issue, your faith should play a role in that decision. Just as your faith should play a role in how you treat your co-workers on Monday morning and how you spend your time on the weekend and where you choose to spend your paycheck.
Your faith should be a part of everything you do; it should play a role in every decision. We should always be asking how to make His kingdom come, how to spread a little more of His love in our everyday. We are spiritual beings—not church-and-state beings. We don't get to separate our values and beliefs into two spheres. We don't get to separate ourselves. We shouldn't want to.
Politics, at its core, is about people; and our God is always, always about people. Our faith will forever be intertwined in politics, because it should always be concerned with the welfare of His people. Nothing should change that, nothing should affect that, nothing should ever make us feel bad for that simple fact. Jesus' heart is for this world and Jesus' heart is for His people. Ours should be, too.
Krysti Wilkinson
Krysti Wilkinson eats too much ice cream & reads too many books. She likes to laugh at bad puns, talk about Jesus, and write down her thoughts. You can connect with her on Facebook or she tweets and 'grams @krystiwithakay