Does Your Church Have Enough Outcasts?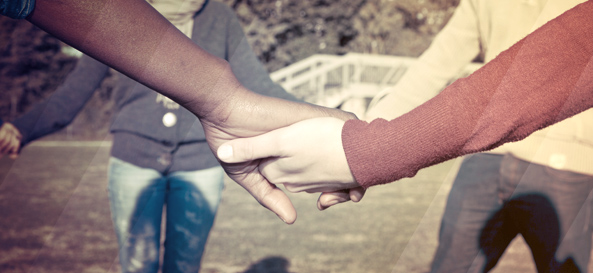 Jesus' final words to his disciples are in Acts 1:8 "You will receive power when the Holy Spirit comes on you; and you will be my witnesses in Jerusalem, and in all Judea and Samaria, and to the ends of the earth."
I think most of us are aware of the call to reach those in our Jerusalem—people in close proximity like neighbors, co-workers and fellow soccer parents. And in our Judea—those who might reside in other parts of the country or world, but who we can easily relate to—relatives, fellow employees in other locations or the guy sitting next to us on a plane. And lots of us are engaging with those at the ends of the earth these days, as we head off in record numbers to Haiti, Guatemala or Africa on short-term mission trips.
But when is the last time you were challenged to reach into Samaria? And where is Samaria?
For Jews living in Jesus' day, Samaria represented those half-breed "dogs" to the North who were in love with their pagan idols. So stories like "The Good Samaritan," which might have a nostalgic ring to our ears, came off to first century Jews as a contradiction of terms at best and repulsive at worst. Perhaps comparative to a modern-day sermon titled "The Good Al-Qaeda." For most of us, the terms good and Al-Qaeda should not appear together in the same sentence.

Samaritans represent the outcasts. The people we are most repulsed by and want nothing to do with. For Jonah, it was the Ninevites. Not because he was afraid of them, but because he was afraid God would forgive and bless those he thought of as scumbags (Jonah 3:10-4:2). But God sent Jonah to Nineveh, and He sends us to our own Ninevehs and Samarias and asks us to invite the outcasts in.
So who would be the Samaritans for your church?
At a church I visited in Long Island, NY, it was the Wiccan community. There was scarcely a block in the quaint downtown area that didn't have a Psychic reading stand or some sort of New Age shop. Obviously, these two groups—the church and the Wiccan community—did not intersect with each other.
But the visit reminded me of a woman I met four years ago who had pastored a Wiccan church in our area and had attended a local clergy group asking to become a member.
You can imagine the response she encountered. Though she was politely (or not) dismissed from the group, one brave pastor who decided not to dismiss her so quickly. He ventured where few Christians dare and knocked on the door of The First Church of Wicca.
Now, he had no idea who he was seeking. This woman was not just a local witch, but was actually a high priestess in the movement. She had single-handedly gotten Wicca recognized as a bona fide religious group in jails and prisons across America, held two doctorate degrees and was part of launching of a national television series called "The Witch Next Door."
One might surmise this small town pastor was in way over his head as he wandered into dangerous Samaritan territory.
But he went. And he befriended this woman. He was even courageous enough to want to learn more about her and her faith. From some of my limited encounters with "the dark side" I can't say I would recommend such a thing, but it's good he didn't ask my advice.
Over time, the two became friends, and the Wiccan pastor asked if she could attend the Christian pastor's church. Light is stronger than darkness, and in time she became intrigued with what she saw. She read books he recommended, and she eventually become a Christian and decided to start a Christian church to reach her former followers.
Those kind of things happen when we venture into Samaria through the power of the Gospel and allow outcasts into our churches.
Samaria has always been as fruitful a venue for the Gospel as it has been a repulsive place for Christians to consider entering.
Jesus headed there early on in His earthly ministry, and when He met that Samaritan woman at the well, John 4 chronicles the longest recorded encounter Jesus has with any one person in all of the Gospels. It's also the only place we read about where nearly an entire city comes to faith.
While there may be an initial resistance to going into Samaria, if people get beyond that and actually venture out to those in prisons, group homes, AIDs clinics, alzheimer's wards or homeless shelters, fruit is inevitably born. And it also brings enormous energy back into the Church.

So, how do we best reach Samaritans? Calling someone to invite them to hear a guest speaker talk about dysfunctional families at church this week, as you let them know how much this could help them, probably won't do it. No one likes to be the mission field. That only communicates how you're on the upper plane and they are on the lower.
Rather, notice how Jesus began his dialogue with the Samaritan woman. He asked her for a drink of water (Acts 4:7). I find that you can get troubled kids, prisoners, nearly any Samaritan to your church simply by asking them to help you. Help you with setting up, with the sound, with directing parking or any number of things. Samaritans, like the rest of us, often need to feel they belong before they can believe.
While I know outcasts need the Church to come to maturity in Christ, I am equally convinced that our church bodies need these outcasts in order for the Church itself to come to fullness and maturity in Christ.
After all, when you read the gospels, Jesus was constantly going well out of His way to reach the poor, the sick, the orphan, the widow and the imprisoned.
And, as Matthew 25 shows us, the degree to which we reach out to—or don't reach out to—outcasts is the degree to which we reach out to—or don't reach out to—Jesus.
Scott Larson
Dr. Scott Larson is founder and president of Straight Ahead Ministries, an international ministry working with juvenile offenders. He has authored 12 books, one of which is A Place for Skeptics: A Spiritual Journey for Those who May Have Given Up on Church, but not on God. Relevant Readers can get this book for $5 instead of the $14 retail price by clicking here. Click here to hear rival Blood and Crip gang members describe how they are reconciling with one another through Straight AheadÕs work.