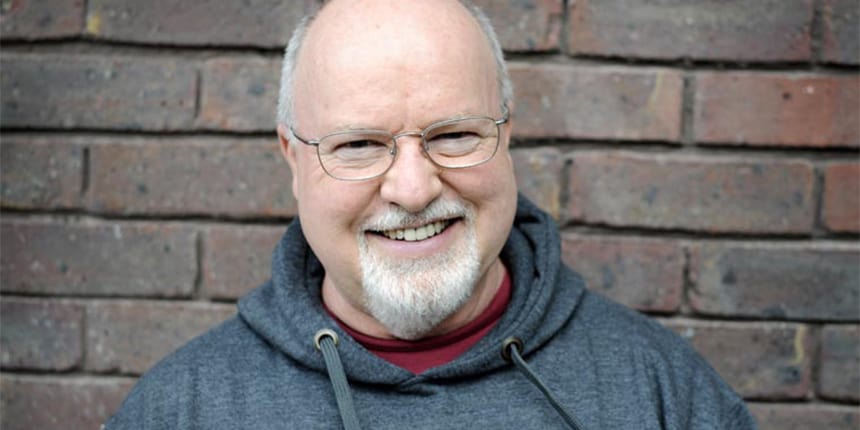 You could be forgiven for thinking Friar Richard Rohr was one of those pop theologians who show up every few years to shake up the conference speaker circuit with some hastily rebranded Christian theology that, once you look close, isn't all that different than what anyone else is saying. But you'd be wrong. As the founder of his Center for Action and Contemplation, Rohr has actually been at this for a while and his teachings are steeped in his Franciscan tradition. At 77, he's not exactly new to the game — but his profile has exploded in recent years with the help of a few influential friends who started gushing about how much his theological teaching has meant to them.
RELEVANT has gotten to talk to Rohr a few times over the years. Here are a few favorite moments from our conversations.
On why he doesn't like the idea of "taking people to Heaven."
I do not think that the New Testament is talking about Jesus taking people to Heaven. This is so corrupt, the whole notion of the freedom, enlightenment and eternal life — I'm not denying eternal life. By pushing this whole thing into the future and making salvation a reward/punishment system where a few win and most lose, I think that's destroyed the transformative power of the Gospel.
On what salvation really is.
For me, salvation is a present experience of living in loving union with God and your neighbor and the freedom to love God and the freedom to love your neighbor — which is a lot of surrendering of your own agenda and anger.
On the "true self."
Your true self is who you are in God from all eternity. As Ephesians would say "chosen in Christ from before the world began." Your true self has nothing to do with your temperament, Myers-Briggs type, nationality, race or religious domination — those are all your false self. Now when I use "false" I'm not saying it's bad. I'm simply saying that it's window dressing. The phrase I use often is from Colossians where Paul says "We are hidden with Christ in God." That's your true self, and that doesn't go up and down. You can't lose or gain it. All you can do is allow it, rest in it and draw from it.
On why faith requires a level of "not knowing."
You go back to the first 1,300 years of Christianity, and faith is defined as a combination of knowing and not knowing. Of a willingness and readiness by the grace of God to live with a certain degree of unknowing or what the mystics call darkness. Now with that out of the picture, and people getting the impression that they have a right to perfect certitude and perfect clarity and perfect order every step of the way, you've basically — I'm gonna say it strongly — you've basically destroyed the biblical idea of faith to begin with.
On the "Idol of Certitude."
You don't move to the next level of faith without going through a necessary period of darkness. When you've never had that in your background and it's all about building this coherent, consistent system where you actually love your understanding of faith. This is not the love of God anymore, this is an idol called certitude.
On "finding your faith."
So now when bits of darkness or actual faith journey [are] asked of people, they think they're losing their faith. When in fact, the great ones would say, 'You're finally finding it.'
You can check out Rohr's books here.