Good Friday Means Nothing Without Easter Sunday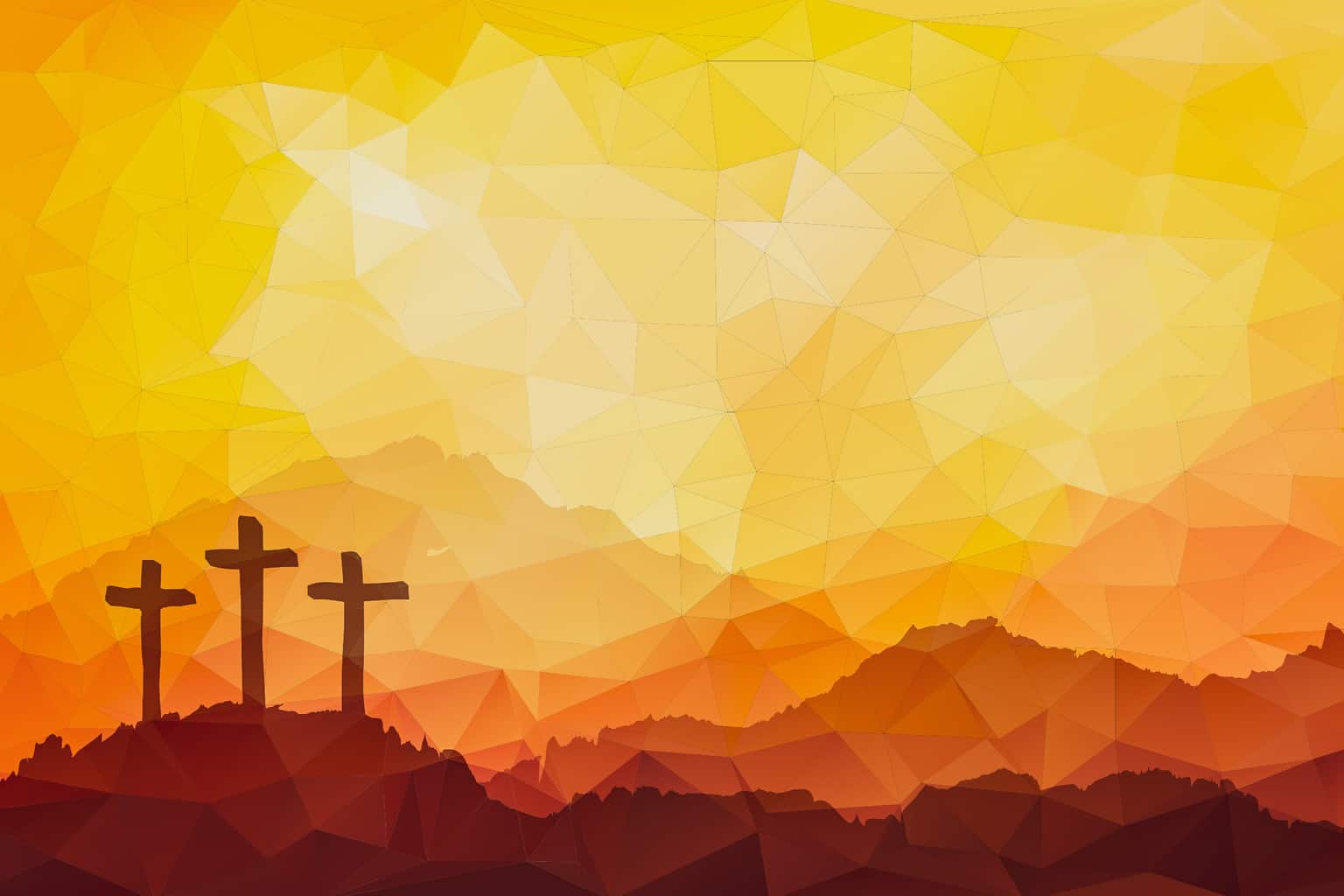 Anyone who has gone to church for any amount of time has likely noticed a strange phenomenon around Good Friday and Easter. Depending on what kind of church, one of two things probably happened.
One, at a Good Friday service, which is supposed to be a somber reflection on the death of Jesus, the minister instead figuratively winked at the congregation and ignored the pain and humiliation of the Cross, with a proclamation of, "Jesus died … but the story doesn't end there!" before a choir burst into a giant chorus of "Up from the Ground He Arose." The meaning was clear: Sure, the death of Jesus was important, but there's no point dwelling on it. After all, He rose again!
Or two, the church emphasized the crucifixion and its meaning to the point where the resurrection became an afterthought. What Christ did on the Cross and how His sacrifice saves Christians from the wrath of God became the primary lens through which to understand faith. The resurrection becomes an almost forgotten, if pleasant, afterthought.
But neither of these is the Gospel. The full Gospel of Jesus Christ is an intertwined story of life, death and resurrection. Easter Sunday is meaningless without Good Friday, but Good Friday is equally as meaningless without Easter Sunday.
Perhaps one of the most befitting images for the Gospel story is that of a Celtic knot. In a Celtic knot, every strand is completely interlaced with every other strand. There is no beginning or ending.
Until we see the Gospel as a Celtic-like knot—completely interwoven with no definitive start or finish—we will always have an incomplete picture.
Reclaiming the Resurrection
In particular, today's Christian has a tendency to reduce the Gospel to Good Friday. The result? Grace is also reduced to one theme: atonement—to Christ shouldering and then reversing the wrath of God.
But the Gospel knot must include Easter Sunday—there's no Kingdom without resurrection. Jesus' life leads to crucifixion, which leads to the resurrection, which leads to exaltation, which leads back to His life with a new view of the whole.
So central to Paul was the resurrection of Jesus he even says, without it, our preaching is a waste of time, our faith is useless, our message becomes false witness, our hope is disastrous and our sins are not forgiven! (1 Corinthians 15:13-17, NIV).
In a Good-Friday-only view of the Gospel, the Cross does everything. In that old Gospel, both forgiveness and justification are the result of Christ's death only, and the resurrection (along with the other parts of Jesus' life past and future) are just "extras." But this is not what Paul says: "He was delivered over to death for our sins and was raised to life for our justification" (Romans 4:25).
So redemption, too, is like the cord in a Celtic knot. Jesus' life and then His death have brought forgiveness, but that death cord morphs into the resurrection cord, and it is the resurrection that brings "justification." This term refers to God's declaration that Christians are right with God, accepted, on good terms and reconciled to Him. But what creates the very possibility of a relationship with God is Jesus' death that was overturned in the resurrection. You see, the problem is death—and the solution is life. Jesus entered death and came back to life, and Christians can climb on His back into a new life.
In a person's union with Christ, dramatically enacted in the body at baptism, they enter into the death of Christ and into the resurrection of Christ and it brings them into a "new life." The cord of resurrection means Christians begin a new life in the here-and-now.
A New Kind of Community
Now for perhaps the most astounding claim of all, one that ties the knot tighter: God made His people to rule over His creation, the point of Genesis 1. But they failed and God sent Christ to rule. Astoundingly, Paul says both that Christ now rules and that Christians have joined Him in that rule (Ephesians 1:20; 2:6).
See Also
What this means is so vital for life in this world: Christians do not see the president or prime minister as the one who rules for them. The Christian's ruler is Jesus Christ, and their destiny is to rule with Him. That rule has entered into this world in the power of the Spirit, and Christians are called to name those powers and to speak victory over those powers by denouncing false rulers and establishing through the political Body of Christ a whole new way of ruling.
Pretty much every Christian today calls for "social justice." But … why? Why is this so important (and it is)? The answer: the resurrection. Because Christ has been raised, His rule is now the only true rule. Because Christians have been raised with Him, they are summoned to live under that rule and to extend that rule to others in this world—to oppose injustice and fight for those without power.
The full "knot" of the Gospel connects the entire life of Jesus, from birth to teachings to miracles to death to resurrection to ascension to the second coming and to the End of Ends when God is All in All.
The Gospel has a goal: to create the Kingdom of God, and one element of that "good news" is that it begins now. With you and me. In the here and now. It is all tied into the Gospel knot of grace.
This article is adapted from "A Connected Gospel" from RELEVANT's March/April 2012 edition.
Scot McKnight is an American New Testament scholar, historian of early Christianity, theologian, speaker, author and blogger. He is currently teaching at Northern Baptist Theological Seminary.