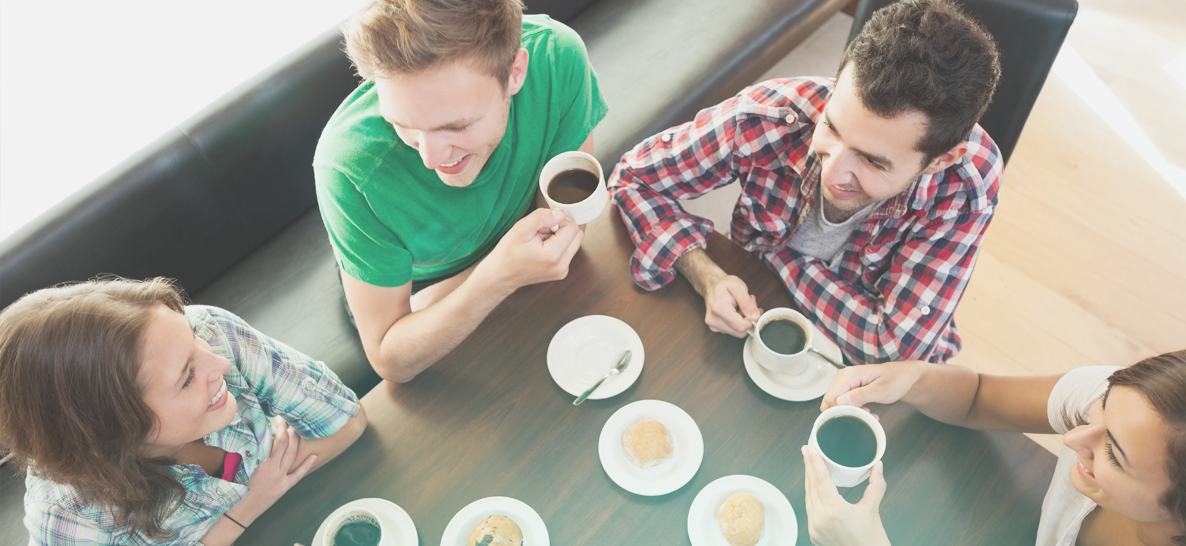 Often, between juggling our daily duties, social lives and relationships, it can be easy for us to lose track of our purpose or how God is using us in each circumstance.
We invest in relationships and in our families through physical, emotional and spiritual care. But have we considered that we have a greater purpose beyond those duties? 


Encouraging each other as to why our desk jobs and social commitments matter is the first step to finding the greater purpose of our work, alongside learning how to apply our gifts at work, at home and in our church. It's good to be reminded that you are in your position for a reason. You have been led to specific people, to be a light in a specific place.
Of course, at work, we are there to actually work, to provide for our families and to contribute to our communities. But what can often go overlooked is how we are put in direct relationship with people who may be unfamiliar with the love of Jesus. You have a ton of opportunities through how your work and live to share that love, as well as your faith.
Sharing our faith at the office, gym , or even with close friends can be a daunting experience, and life's unwritten (or even written) rules can sometimes cloud our judgment. Practically, where do you start?
Have An Answer Ready.
In some environments, even simply admitting you are a Christian can seem like it will make things weird. You might worry what questions people will ask or what they'll assume about you. But as a believer, you love Jesus and He loves you. Have confidence in this. There's no need to deny or hide anything.
If your co-workers or friends ask what you're up to this weekend, be honest. Movies on Friday night? Cool. Church on Sunday morning? Nice. Our faith involves action and participation, and being honest about what you're up to can lead people to ask why you choose to spend your time that way.


More specifically, if someone happens brings up the subject of church or asks if you believe in anything, be straight with them. We believe in God, our Father in Heaven; we believe the world fell to sin and was saved through the death and resurrection of Jesus, the Son; we believe in the Holy Spirit and His presence in every moment of our lives; and we believe we can have eternal life and find unity with God by believing in Him and accepting Him as our savior.


Where the conversation will go from there is unknown, and that's OK. Perhaps you can invite the person for more discussion at a nearby coffee shop or over lunch. It won't be the end of the world if they say no. Strive to respectful of your friends' circumstances and don't try to force the issue if they don't want to talk. 

Be Discerning of Timing and Atmosphere.
Having an answer at the ready is wise (as Peter points out in 1 Peter 3:15), but knowing when to share is just as important. A 9:00 a.m. Monday morning marketing meeting is probably not the best time or place to start declaring the word of God or to ask if someone needs prayer. And when the whistle blows to stop a play while you're at the big game, your friend probably won't have her beliefs on her mind.


Even during a casual night out, ask the Holy Spirit to give you a sensitivity of someone's need to hear about your faith, for you to offer advice or when to simply speak truth. This probably doesn't need to start with a loud and triumphant, "The Lord God sayeth through me unto you!" A simple and gentle, "This is what I believe, and this is what I think about this" will do well when your friend or co-worker is open to listening.

Live with love. Work with Excellence. 


One of our best testimonies at work or out with friends is easy and effective: Love others, love God, work hard, and people will notice. There won't always be times to share your faith in direct conversation, which is exactly why your actions matter. Regardless, work and personal relationships all deserve respect, open communication, honesty, integrity and commitment. These values go a long way.


Working and living with excellence is something we all can and should be known for. Exercising your gifts and skills honors what God has given you. It honors your parents (who want you to do well). It honors the Church. It honors your friends, and it honors your employer. Be good at what you do.
Being known as someone who is putting their best into their work and into the way they live—who is loving and respectful of those around them—will set you apart and will have people questioning the source of your energy, joy, fervor and gifts. Invest in your relationships in every circle, be proud of your identity in Christ and be excellent at what you do—this is an excellent way to share your faith.