Letting Go and Trusting Our Identity to God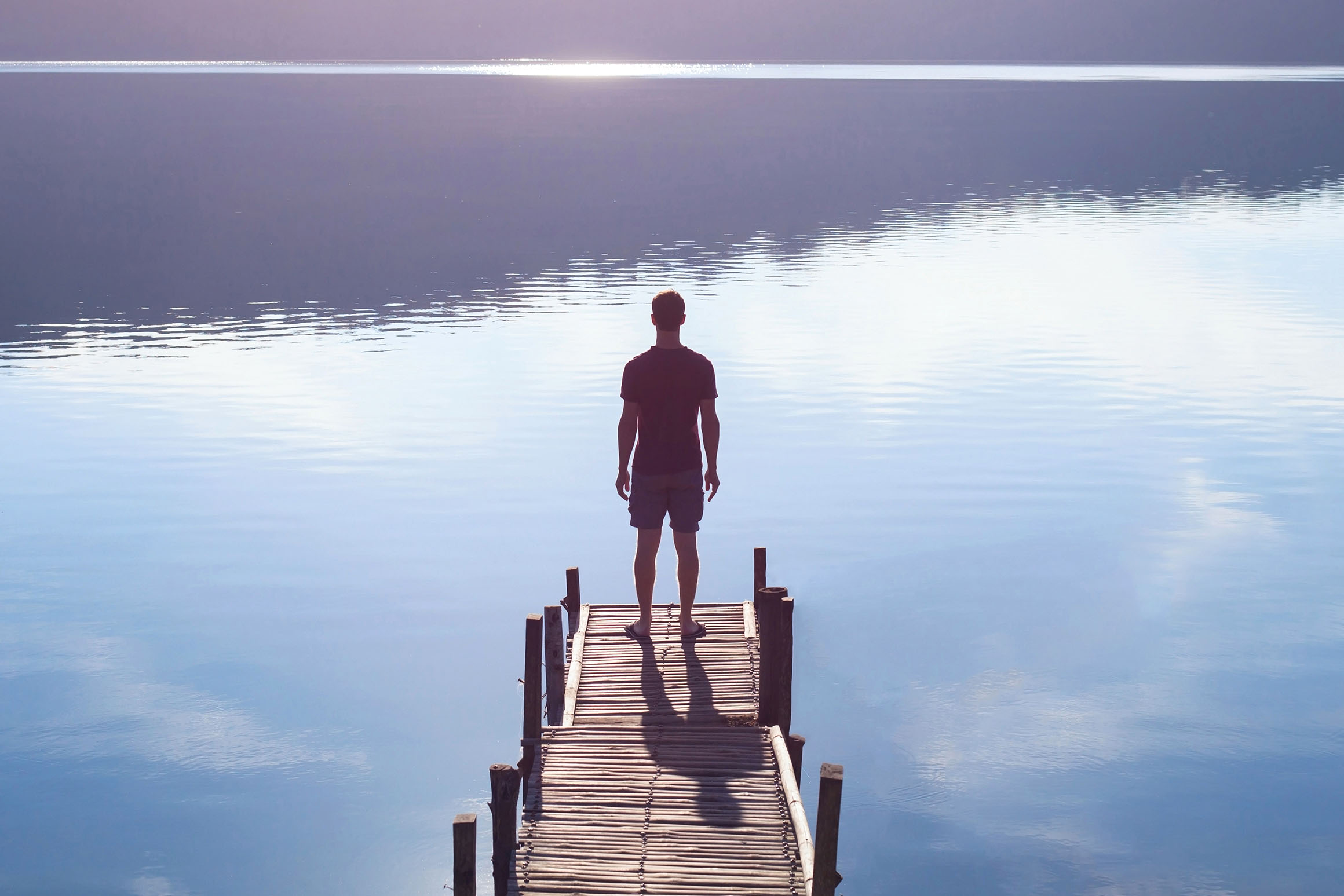 Editor's Note: The following piece is written celebrity chef, television host, and the winner of The Next Food Network Star season five, Melissa d'Arabian. It is adapted from her new book Tasting Grace: Discovering the Power of Food to Connect Us to God, One Another, and Ourselves.
Trusting God is easy when the results don't really matter. Like when we are praying for a parking spot. But do we trust him when the results really matter to us? Do we dare trust him with our dreams? Do we dare suit up and show up for our day, put in the work, and let God decide the results? Especially when life is disappointing—for example, when we lose our job or are unable to realize a dream—it's easy to feel like he's forgotten us. But what if we shifted our thinking? Perhaps God is doing us a favor: removing a detour or distraction from whatever is his best for us. Like the time God didn't let me become a television star, and it led to something better.
I don't regret a minute of giving my artistic energy to a world that would seemingly not have me. My job in life is to show up and do my part. Not only am I fine with the less-than-hoped-for results I experienced, but I'm tremendously grateful that God didn't give me overwhelming success in any of those ventures. Sometimes God does for us what we cannot do (or are not brave enough to do) for ourselves. Of course, this acceptance is speaking from age, experience, wisdom and hindsight. But it's also knowing that, so far, God has not dropped me even when I dropped him.
I was in the middle of my decade of grief over losing my mom and any sense of belonging. I was so completely untethered that any success in fickle show business would probably (certainly?) have ruined me. God wasn't keeping me from my dreams out of stinginess; I believe now he was protecting me from full ruin. And if I'm brutally honest, I can't even say that my motives behind the art were pure: I went onstage to escape the hard work of loving myself behind the scenes. I was chasing others' approval that I hoped might allow me to exhale and feel okay. I was seeking a sense of identity that God was aching to give me. I might have been feigning a façade of servant hospitality, but my intentions were far less pure: I was hoping for stardom and adoration.
What God wanted for me all along was for me to be me. And to do it for his glory, not for mine. In escaping myself, I wasn't leaning into the me God had created. And I certainly wasn't doing any of it for his glory. You may be wondering about yourself: Is just being me enough for God? Yes. Yes, it is. We are enough today, with our flaws, with our baggage, with our messes, and with the bodies, houses, bank accounts, careers, and lives we have today, right this second. We are enough right now. Does that sound impossible? Read Psalm 19, where the skies actually praise God without so much as a voice. Their worship is simply in being: "The heavens declare the glory of God; the skies proclaim the work of his hands. . . . They have no speech, they use no words; no sound is heard from them. Yet their voice goes out into all the earth, their words to the ends of the world" (verses 1, 3–4). Just as God is praised by a sky being a sky or a tree being a tree, being our truest self is a form of worship.
We don't need to be successful on television and be adored by fans to find our worth. And the extra good news is that God loves you and me no matter how far off track we go. The best way we could thank him is by finding our way back to his best vision for us; the self God created us to be. We were purposefully made for something, and embracing that instead of whatever magazines and the world say we should be is showing up for our authentic, true selves.
Trusting God with our dreams takes faith. I've heard faith compared to stepping onto a bridge: you can see the bridge and believe it's there, but you don't really know its strength until you step out in faith, stand on the bridge, and put your full weight onto it.
Losing at my life's dream put my entire body right there on that bridge of faith in God. And that was right when I received an offer to move to Paris with Disney. I turned down the offer twice. When Disney came back a third time with an even better offer, I paused and prayed: Is this the path you want for me, Lord, even if it means leaving my agent and the auditions? Somehow deep in my soul, I felt peace that God had plans for me in France even if I didn't understand them. I broke up with Hollywood and moved to Paris. I didn't give up my dreams when I gave them up to God. I trusted them to his care, to shape and morph as he saw fit, and kept showing up each day in prayer and with my to-do list to the life he was laying out before me. God led me away from the world of auditions, to a life in Paris, and eventually to Philippe and my four daughters. And for the first time in years—moving to France, with my cat, Susie, sitting underneath the seat in front of me on that Air France flight—my soul felt calm, thanks to the wisdom of God's direction.
See Also
A decade later, I found out why God had put those dreams so clearly into my heart. And once again, he used food to help me on my path. With zero hustle, with no professional headshots, and with the body of a woman who had recently birthed four children, I found myself on national television. I'm not suggesting that hard work isn't required in life. But I do wonder if we can sometimes push against doors over and over when instead we need to listen for God's quiet whisper of redirection. Not this door, he tells us. Or Not now.
If you feel like you might be spending your life riding on a horse that is going in a different direction, it might be worth considering turning around on the saddle and facing the same direction as the horse. Maybe the horse is leading you to great things. Maybe instead of holding a posture of fighting for and taking control of your success, you can consider adopting a posture of receiving that reminds you of your dependence on God and keeps you grateful.
Adapted from Tasting Grace: Discovering the Power of Food to Connect Us to God, One Another, and Ourselves. Copyright © 2019 by Melissa d'Arabian. Used by permission of WaterBrook, an imprint of Penguin Random House LLC.
Melissa d'Arabian
Celebrity chef, television host, and the winner of "The Next Food Network Star" season five, Melissa d'arabian is the best-selling author of "Ten Dollar Dinners" and "Supermarket Healthy." A passionate believer in the power of the family meal and the purpose of food to nourish both body and soul, Melissa enjoys sharing her table with her husband, Philippe, and their four daughters in their home near San Diego.