Levi Lusko on Why You Should Be Declaring War on Yourself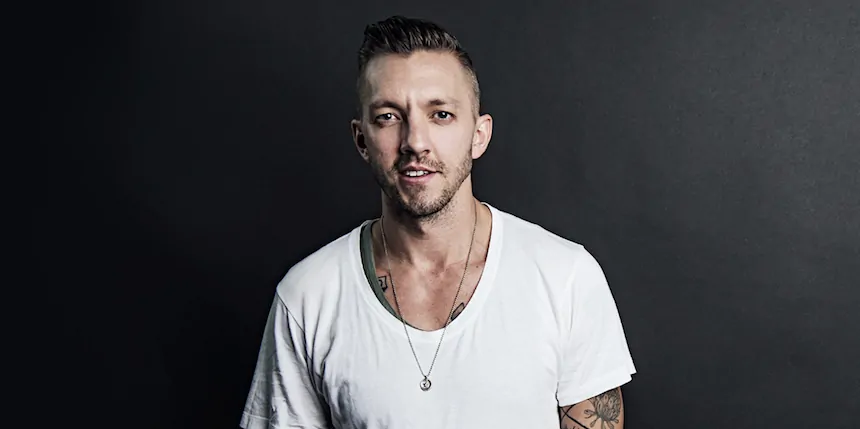 Levi Lusko is a pastor and author of multiple best selling books. His latest, I Declare War, is meant to help you win the battle with yourself by declaring war on your darkness and self-sabotaging tendencies.
We spoke with Lusko recently about the in and outs of his latest book. Hear the full interview here.
Tell me a little bit about the inspiration for your book, I Declare War.
In all honesty, it was mostly me just getting pissed at myself for sucking over and over again. I got sick of being held hostage by a version of myself that I don't want to be and people don't want to be around. So I'd rather be David than Saul, but I found myself being more Saul than David. So this book is kind of the story of my journey of trying to walk in the freedom that Jesus died for me to have, and that means even freedom from me.
People think of war as something that's difficult and violent. When you were tackling the idea of self improvement, why did you use that metaphor?
Well the idea of war is handed to us in a thousand metaphors all across the pages of Scripture. You know, athletic competition and soldiers in warfare are the two most common analogies Paul uses to describe what it means to be a Jesus follower. So if we're running a race and fighting a good fight, that means even as we try and better ourselves by God's grace, we're going to have to fight. It's not going to be easy, it's not going to be over quickly.
When I started fighting myself, I started to see progress. I might get a bloody nose, but afterwards I'll walk into a meeting and say, look, I don't want to be a Steve Jobs-type jerk leader, I want to be kind and gracious. I want to be vulnerable and confident in the authority that God's given me, but at the same time be gentle and be someone people want to be around. Becoming that person takes a fight, every day.
When the enemy you have to fight is yourself—your own self doubt, your own fear, whatever baggage you may carry—what does it look like to engage in battle?
Look at soldiers. They have this saying in the military: "Two is one and one is none." What they mean by that is equipment and preparation. If they have two, they count that as one and if they count one, that is zero because they assume something is going to go wrong.
There's always the contingency. When they raided Osama Bin Laden's fortress, they had a backup helicopter that they ended up escaping on because the first one malfunctioned. So we should approach that "two as one, one is none" mentality in our lives.
We need to have a plan and a backup plan. For example, my plan is to seek God before I go into a meeting, but then I have to have a backup plan, because someone will say something, someone will do something, something is bound to go wrong. My backup plan in that moment is a deep breath.
In the book, I talk about something as simple as a deep breath. Most of us go without a deep breath most days. We sit hunched over our laptops and phones, breathing shallow. If you're not breathing deep enough for your belly to extend a little bit, you're not getting enough oxygen for critical thinking. Your body will always prioritize life-saving function over handling emotions properly.
If you don't stop in those moments where you might want to fly off the handle, you might end up tweeting something you'll regret or hurting someone. If you choose the back up plan, you can find yourself avoiding the situations that you would normally cause the bloody noses in those escalations. Those are some of the small strategies. We're constantly asking God for help, and God is saying, "Dude, just take a deep breath."
In the book you share stories about dealing with night terrors. In this generation, it seems like anxiety and fear are becoming more prevalent. The younger the generation, the more it increases. Why do you think anxiety is becoming more prevalent in young Christians?
See Also
I think there's some contributing factors. My two cents is that there is correlation to discretionary money and technology. On Instagram I can get instant validation. I could post my picture of the big conference I just preached at and have a thousand strangers like it. And all of a sudden, that dopamine feels good in the brain. Like, wow I'm so important. I don't have to wait two weeks to get something from a mail order catalog like I did when I was a kid, because I can have it on it's way tomorrow via Amazon Prime two-day shipping. If I live in New York City, I can have it in three hours. It's interesting, too, to look at the connection between suicide rates and wealth. There's actually a tipping point above $34,000 which is the low end. Once you get above that, more money does not mean more happiness. It definitely does seem to be that suicide and wealth are connected. We're getting all this stuff at what cost? Jesus said two thousand years ago, what does it profit you if you gain the whole world but lose your own soul?
You also touch on the topic of the role your own internal thoughts have on becoming a better version of yourself. Why is it important to control your thoughts?
The Bible said, "As a man thinks in his heart so he is." So if I can take control of my thought life, I can take control of my whole life. I think the enemy knows this, and that's why he's got us living lives of worry and anxiety and comparison. Out of thought springs forth action, so that's why Colossians says set your mind on things above. Choose what you think about wisely.
What would you say to someone who decides they are ready to declare that war in their mind and their heart, but are intimidated by the first step?
Well you can't win a battle that you won't admit you're in. So why does Congress have to give the president permission to declare war? Because it the heaviest decision, and once it's done, it gives certain privileges and rights. Of course this isn't a political message, but when a war is declared, that country that has declared war has to think of things differently. When you choose to step up to that, something changes inside you and it shifts how you think about it and how you speak about it.
I would say make a declaration of war. This may sound cheesy, but in the book I actually give you a certificate where you can write down what you want to oppose. Whether it's narcism, over spending, gambling… whatever it is in your life that's holding you back from being who you want to be. I encourage the reader to write that down, then sign and date it. Then I encourage them to get before God and show him. I think there's this incredible power that enables a switch to flip inside of you when you've dragged it into the light and have declared it by saying, "I'm going to oppose this with all of my might."
Why is it that God spoke of Joshua and Caleb as having a different spirit in them? I think it's because they wholeheartedly followed the Lord. I think so many of us run around doing so many things that we forget to do that one thing that's needed.