Megachurch Pastor Confesses to Relationship With Teen After Firing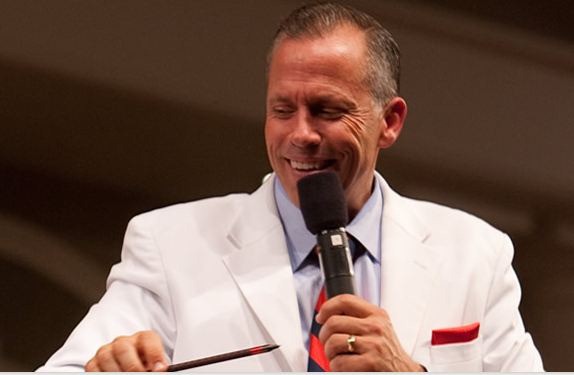 Pastor Jack Schaap of Indiana's First Baptist Church of Hammond has confessed to an adulterous affair with an underage teen, according to authorities. First Baptist Church of Hammond, located in Chicago's metro area, is one of America's largest churches, with some 40,000 members. Schaap was fired on Monday after a staff member accidentally saw a text message on the pastor's phone from the girl that alluded to their inappropriate relationship. The girl is 17 years old— Indiana's age of consent—but authorities are investigating whether or not Schaap may have taken her across state lines to Illinois, where the age of consent 17, back when she was 16. The church has issued the following statement on its website:
At this time, we deeply regret the need to announce that First Baptist Church has dismissed our pastor, Dr. Jack Schaap, due to a sin that has caused him to forfeit his right to be our pastor," the statement read. "Our church grieves over the need to take this action and the impact it will have on our people. We ask that everyone pray for the families involved and pray that the situation will be handled in a Christ-honoring manner.
The church is fully cooperating with the FBI's investigation …