The Pastor of Andy Savage's Church Calls Bloggers and Social Media Critics 'Hateful'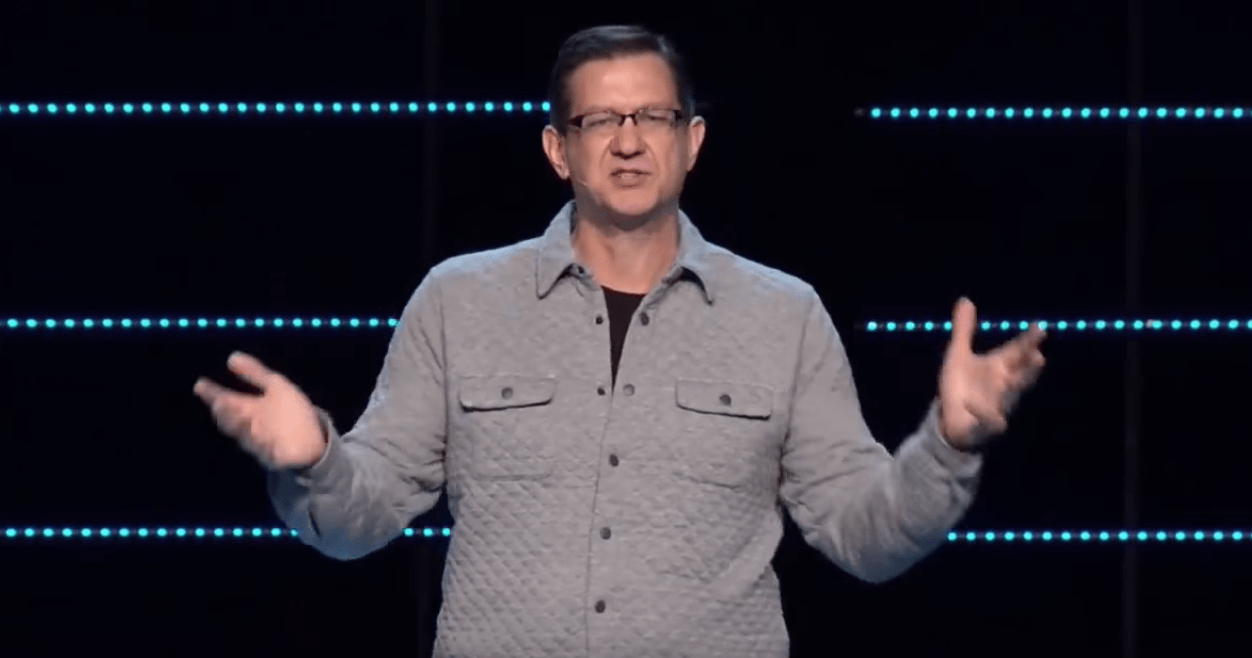 The pastor of Memphis's Highpoint Church, Chris Conlee, has taken to the pulpit to call out people on social media who have criticized the megachurch for how they have handled accusations of sexual assault against fellow pastor Andy Savage.
Recently, a woman named Jules Woodson came forward, and explained how when she was 17 years old in 1998, Savage was her 22-year-old youth pastor. After a service, he drove her to a secluded location at night and told her to perform sex acts on him.
From Jules' story, "After what I believe to have been about 5 minutes of this going on, he suddenly stopped, got out of the truck and ran around the back and to my side before falling to his knees. I quickly buttoned my shirt back up and got out of the truck. Now I was terrified and ashamed. I remember him pleading, while he was on his knees with his hands up on his head, 'Oh my god, oh my god. What have I done? Oh my god, I'm so sorry. You can't tell anyone Jules, please. You have to take this to the grave with you.' He said that several times."
Savage was let go from the church in Texas where this took place, though she says that church hid the details of the assault from the congregation and even her family. In light of the #MeToo movement, Woodson emailed Savage, telling him that she has never forgotten the assault, and he didn't reply.
After Woodson came forward, Savage took to the pulpit and told his church that a "sexual incident" had taken place and apologized. Following recent address, he received a standing ovation from his church.
The way the church has handled the events has drawn criticism. Savage went on a radio show claiming that what had happened was "very mutual." Woodson responded by saying, "That entire radio show was a total re-victimization, pointing the blame on a then-teenage girl who he said was a willing participant. He was an adult and he was a pastor and he was in a place of trust."
After a further backlash, the church later said it was placing Savage on a leave of absence.
Last week, Conlee, another of the church's pastors, took to the pulpit seemed to equate the assault to online criticism, "It's OK for me to point out some things that are also wrong, alright? What happened 20 years ago was wrong. What is happening with bloggers and social media critics being so hateful is also wrong."
See Also
He then compared the church to the protagonist in a movie, "If you were watching a movie right now of this story, and in this particular movie we happen to be the main characters, what would you want us to do? Do you want us to compromise and cave in to the critics? Do you want us to quit? See, that's what the enemy wants."
He added, "It's OK for us to respectfully disagree, and that's what we're doing."