The Real Problem with Gluttony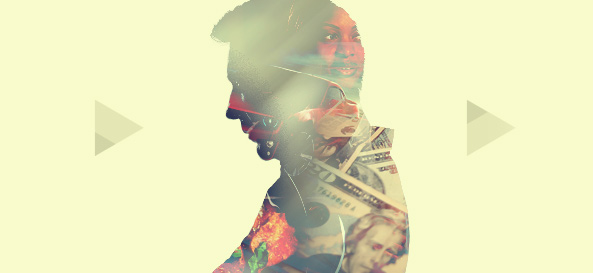 "Why don't we talk more about gluttony? It's the one sin Christians don't get upset about!"
I've heard variations of this line often enough to convince me that it simply isn't true.

Gluttony—or some form thereof—may in fact be the one "sin" that people of every faith and no faith can agree upon. From Michael Bloomberg to Michelle Obama to Jillian Michael, many want us to realize and lament the harmful effects of obesity, the epidemics of type II diabetes and heart disease, the fried chicken and biscuits that remain a fixture, against all nutritional doctrine, upon the potluck tables of American Christendom.
Conservative commentator Mary Eberstatdt even suggests that food ethics have replaced sexual ethics. Two single people check into a hotel and no one bats an eye, she argues, but if they come home with McDonald's paraphernalia in the car, they can expect raised eyebrows.
It's been nearly 20 years since Frederica Mathews-Green insisted that Christians dismiss gluttony as a "cute" sin in the pages of Christianity Today. Since then, other voices have perpetuated the idea that we must love and desire God and God alone. Made to Crave, for example, asserts that nutrition is "food's intended purpose," with no room for "unhealthy choices," not even birthday cake. By this logic, food—and other material goods—that go beyond the basic bodily needs toward any type of aesthetic pleasure are distractions from the Divine.
And in Jason Todd's recent article on this website, he says, "I think I'm hungry for the finite, but I'm really hungry for God." From this position, it's easy to take it a step further and say that food, and other things of this life, are best approached with detachment, as competitors—not conduits—of that desire for God.
Of course, none of us need the hyper-abundance available in every American supermarket, big-box or suburban mini-mansion. But we do have to eat, wear clothes and have physical shelter. Whether our diets are highly processed or nutritionally "perfect," we can't escape the materiality of our existence. It's a simple fact that at every step of our lives, we depend on other bodies and beings and things—human, animal, vegetable, mineral—to sustain us. Even the vegans among us live "from the death of the world," as Wendell Berry has written. Medieval women, such as St. Catherine of Siena, sought escape from this dependence. She fasted unto death to show that Jesus was all the sustenance she needed. While most of us don't take asceticism that far, many Christians still struggle with how to have their cake, and Jesus too.
It is a luxury even to pretend detachment from the materiality of the world. Those who live on the knife's edge of hunger do not dare suggest that food be taken with anything less than serious, joyful gratitude. Nor do they stint on extravagant food when special occasions demand it. They know what food costs, and what it means. Among the privileged, "holy" detachment from food can portend an unholy insensitivity to the work of the farmer and baker, the vineyard keeper and winemaker, and, ultimately, to the sustaining, loving work of the One who makes rain to fall and sun to shine; yeast to lift dough and ferment grape, all for His delight—and ours.
What if our sin is not that we have loved the material things of this world too much? What if our sin is that we have loved them too little and in the wrong ways?

Perhaps it is as the priest and amateur chef Robert Farrar Capon has argued: We often love the things of this world as idols—for what they might mean to us, instead of what they are in themselves. All this is to say, we have not really loved them at all.
See Also
It's one thing to wolf a Cinnabon in the airport while browsing magazines and compulsively checking one's iPhone, finishing the thing hardly having tasted it. It's quite another to roll out yeasted sweet dough and brush it liberally with butter before spreading the cinnamon and sugar, rolling it up again and participating in its transfiguration by heat and time into a delicious dessert. Of this, we can rightly say, like our own Creator when He saw what had been made: "Very good."
I'm not suggesting that Church become a fellowship of foodies. And I'm not denying the need for physical health, or the reality of our nation's eating disorders. But between the Perpetual Consumer of Take-Out and the Perfecter of Pinterest-Worthy Pastries, surely there is a middle way.
We need to stop plotting our escape from the body and its needs. Such attempts to not take things for more than they are often lead us to take them for less than what they are.
Instead, we might learn to accept what we have as what it truly is: a gift. Food is manna from heaven; its sweet sustenance points us to the True Manna. Jesus is the True Bread, of course, but He feeds hungry people with actual bread before telling them so. Jesus is the Choicest Wine, and He offers only the best wine abundantly at Cana as a sign and a testimony—and for celebration. These earthly things—bread! wine!—are not gods in themselves. They point us to God. They should not be idols, but we should not make the alternate error of believing they do not matter at all.
To rightly understand the gift of food is to refuse to eat it mindlessly—to love it well, attentively, gratefully—is almost inevitably to give thanks to the One who gives it to us. To enjoy His gifts is to enjoy the Giver Himself, who is in the beauty of the world, not apart from it. This is what sustains us and readies us for the Supper of the Lamb, where He who was called "drunkard" and "glutton" will be our eternal host.
Rachel Stone
Rachel Marie Stone is the author of Eat with Joy: Redeeming God's Gift of Food (InterVarsity Press, March 2013) and a regular contributor to Christianity Today's her.meneutics blog. She has contributed to Christianity Today, The Christian Century, Books & Culture, the Huffington Post, Sojourners, among other publications. She blogs at RachelMarieStone.com and lives in Malawi, Africa, where she teaches English at Zomba Theological College.