Shane Claiborne and Tony Campolo: A Dialogue on Community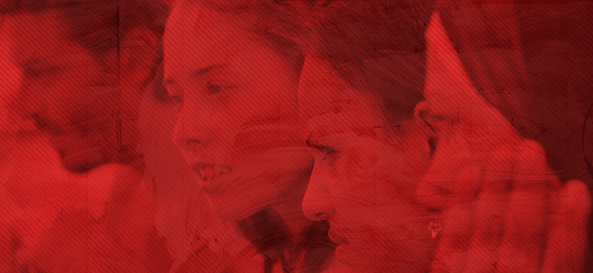 TONY CAMPOLO: Shane, you have become an icon for many young people around the world who seem to be tired of what they consider to be inauthentic Christianity because you represent something that's refreshing to them. You, more than most of us, appear to be living out this Red Letter Christianity stuff by faithfully taking Jesus seriously. Because of this, many have called you a representative of postmodern Christianity—postmodern in the sense that while holding to the traditional doctrines of Christianity, you embrace a view of God's love and grace that extends beyond the parameters evangelicals tend to establish about who is "in" and who is "out" in God's family. To a large extent, I think one of the reasons for your popularity as a writer and a speaker is that you represent how God's Spirit is moving in these times. You seem to suggest that God is creating a new consciousness among young people who seem to be craving a Christianity that is different from the one that I grew up with.
SHANE CLAIBORNE: People today want a Christianity that looks like Jesus again. The good news is that Jesus has survived the embarrassing things that we Christians have done in His name, as found in the dark side of the history of fundamentalism, the messiness of the religious Right, and even more recently, in folks who burn the Koran and hold signs that say "God Hates Fags," all in the name of Christianity. What's remarkable is that young people know there is more to Christianity than that, and that such destructive acts don't represent Jesus.
In the same way, African American friends have said that the fact that the Black church survived or that Native Americans still love Jesus is one of the greatest signs that God is at work in the world that we can ever imagine, considering the hideous, terrible things that we have done in His name.
Young folks have also grown up with a ton of questions, but they aren't always looking for somebody to answer their questions. Sometimes they are looking for people to question the answers, because the answers they've been given are not substantial. They are looking for people to ask the questions with them, and to sit with them in the brokenness of the world that we have. And through the Internet and other technology, folks are aware that the world we've been handed is fragile—and if our faith is only promising people life after death and not asking if there is life before death, we are going to lose them.
There's a ton of energy right now behind thinking about what Jesus has to say about things like economics, about violence. Because these are things we see everywhere right now—poverty and war, for example. The good news is that Jesus had a lot to say about these things. He wasn't just talking about what happens after we die. He was talking about how we live right now. He was talking about widows and orphans, laborers and wages—the exact same things that young people are talking about today.
TONY CAMPOLO: This new group of young people that you sometimes call "ordinary radicals" includes some who are living in the intentional community called the Simple Way. Together, you live in one of the derelict sections of Philadelphia and are struggling with the issues you have mentioned.
I am not surprised that young people today are asking questions that were seldom asked by my generation. I saw this coming. Back when I was teaching at the University of Pennsylvania some thirty-five years ago, I remember a young Jewish man who became a convert to Christianity who, having read the Sermon on the Mount, asked me whether or not I had an insurance policy and a retirement fund.
When I answered, "What kind of question is that?" he said, "Well, I was just reading in Matthew that you're to take no thought for the future as what you need to eat and what you need to be clothed. Jesus said you shouldn't concern yourself about these things."
I almost felt like saying, "What do you want me to do, live like the birds of the air and the flowers of the field?" I didn't say that because he would have said, "That's what Jesus told you to do, so why don't you?"
Here I am, an old guy, living on my pension, social security, and 401(k) that I've set aside for my old age, and I'm asking myself how to explain all that while claiming to be a follower of Jesus who said, "Lay not up for yourself treasures on earth, where moth and rust doth corrupt, where thieves break through and steal" (Matthew 6:19 KJV), I did exactly what Jesus told me not to do. I have laid up treasures for myself here on earth.
As young people like yourself come along and challenge me about such things, I really am having to review my lifestyle in light of the words of Jesus. It's one thing to talk about the radical lifestyle that Jesus prescribes, but I am asking myself, Do I have the faith to live out that radical lifestyle? I'm constantly struggling with this. I'm calling myself a Red Letter Christian. I'm promoting this movement, but to what extent am I actually living out those red letters? My only defense is that I'm not as unfaithful today as I was yesterday.
One of my students once told me, "I know non-Christians who are living more Christ-like lives than you're living!" My response was, "If they're so wonderful without Jesus, can you imagine how much more wonderful they would be with Jesus? And if you think that I'm so bad with Jesus, can you imagine what I would be like without Jesus?" Don't judge me in terms of what I am, but how far I've come, and in terms of where I hope to go in life. I hope to go a far greater distance toward living a Christ-like life from where I am right now.
SHANE CLAIBORNE: One of the things people seem to identify with in my journey is that I've been working really hard on the log in my own eye. I came out of a Bible Belt culture that was very suffocating, with racism and sexism, and I was handed a lot of answers that just didn't work for me. You know, "God and Country," and all those things. I was steeped in guilt and bitterness, and confused about what was right. In the same way I've been working on that, I think there are a lot of people who have logs in their own eyes that are similar to the one in my eye. They are figuring that out too.
I'm not a big fan of guilt. In John 10:10, Jesus says He has come to give us life to the fullest, not guilt to the fullest. So I'm interested in that life—and so are a lot of other folks—because we often settle for something far short of life to the fullest. We opt for survival, security, and comfort rather than the cross and suffering love of Jesus. We choose the American dream instead of the gospel dream. But the freest people I know are the folks who have learned to live like the lilies and the sparrows. Once a reporter said to Mother Teresa that he couldn't do what she did if he was paid a million dollars. She answered, "Yes, for a million dollars I wouldn't do it either." I think Jesus is showing us that there is a pearl, a prize, worth leaving everything for. So it's not about what you've left, but it's about what you've found.
One of the things that's been really helpful for me is being surrounded by folks like you, Tony, and others who keep pushing me to risk more. I wouldn't have imagined taking off my shoes and putting them on someone who's homeless until I saw my buddy Chris do it. I wouldn't have thought of offsetting the carbon impact when I go speak by asking the people I'll be talking to if they would commit to not driving their cars for a week until my friend Will started doing that. So I think that's where community is really clutch—because it keeps daring us to move further than we already have. We look toward folks who are a little further along, and they take us with them.
When we started our community, we had a real Franciscan sense of the love of poverty, and the desire to get rid of everything. We still believe that we don't need the stuff of earth that moths can destroy and rust can kill (Luke 12:33). But that doesn't mean that we're left without any providence or security. We have an alternative security, and it comes from God and from a community that believes in bearing each other's burdens. So when someone has a financial need, like the early church, we are going to pool our money together and meet that need. Some of that has more structure now, fifteen years after we started the community. We have ways of taking care of medical bills when they come up. We have ways of taking care of someone's house if it catches on fire.
For the early church, it wasn't that they were being sent out with no extra food, no extra clothes, just to suffer on the streets; they were learning about this new kind of community. When they went into a town, people were going to welcome them into their homes. The early Christians discovered that even if they did not own houses, they had homes everywhere they went. And that's what I've found when I've traveled: there is enough. And the hope is that there will be enough daily bread for this day. We've found that as we hold less and less for tomorrow, there's more and more for today for everyone.
TONY CAMPOLO: Your concept of community is so crucial to our discussion because there's an extreme sense of individualism that pervades our society. From a historical point of view, Plutarch, a Greek philosopher, is considered by many to be the man who sowed the seeds that gave birth to the Renaissance because he was the first one to lift up the concept of individualism and to make fulfilling individual potential the primary goal of human existence. But some of us Red Letter Christians contend that this heightened individualism can be called a Christian heresy. Jesus did not call us into individualism as much as He called us into community. It is in the context of community, according to Scripture, that we discover our individual gifts and callings and discover how we are to make our unique contributions to the well-being and blessing of all.
Back to that University of Pennsylvania student who was converted from Judaism to Christianity and then asked me about my lifestyle and "laying up treasures here on earth" in anticipation of my retirement. I asked him, "Well, who's going to take care of me in my old age? If I get sick and don't have an insurance policy, who is going to take care of me? Who is going to take care of my wife and kids should I get hit by a truck tomorrow morning?"
He looked at me with sheer surprise and said, "Well, the church! Right? You belong to the church, don't you? Doesn't the community of Christians take care of its people? Doesn't the church meet the needs of its individual members?"
I took a deep breath and said, "You know what? The church as described in Acts 2 seldom exists, and it certainly doesn't exist for me. I have had to function as an individual rather than being a part of a community that will take care of me when I need help."
Granted, I go to some churches where I can glean a few good feelings and say, "Oh, those churches gave me a deep, warm sense of belonging." But that's not community. Such churches provide a little bit of warm fellowship, but community is where people, as Paul writes so graphically in the book of Galatians, "bear one another's burdens, and so fulfill the law of Christ" (6:2 KJV). I don't belong to that kind of community, but I think the world is hungry for it.
Conversely, there's communism. If heresy is an exaggeration of a distorted biblical truth, I would say that communism falls into that category. We all know what communism strove to do—create community. Of course, it didn't! It was horrible and dictatorial. You cannot create community by imposing it on people politically. Community has to emerge out of a oneness of spirit, which is what the early church had. That is what's very rare in today's world. It's community that you and your friends in the Simple Way are endeavoring to create.
SHANE CLAIBORNE: Community is exactly what the early church had, and it was an imperfect community too. But the more you look at it, you can see that their sharing wasn't a prescription for community but a description of community. It wasn't that they had community because they shared; they shared because they had community. So it's not a system—"if you share everything then you're instantly a community." It was natural outgrowing because they believed they were born again. Why should someone have less when someone else has more? In fact, as one historian (who wasn't a Christian) described the early Christians, "Every one of them who has anything gives ungrudgingly to the one who has nothing. If they see a traveling stranger, they bring him under their roof. They rejoice over him as over a real brother, for they do not call one another brothers after the flesh, but they know they are brothers in the Spirit and in God. If they hear that one of them is imprisoned or oppressed for the sake of Christ, they take care of all his needs. If possible they set him free. If anyone among them is poor or comes into want while they themselves have nothing to spare, they fast two or three days for him. In this way they can supply any poor man with the food he needs." There are many precedents for that. John Wesley, in a sense, fasted. He lived off a poverty wage and said, "If I leave behind me ten pounds . . . you and all mankind bear witness against me, that I lived and died a thief and a robber."
TONY CAMPOLO: And Wesley did die with only five British pounds in his pocket. All he had to his name was a Bible and five pounds. He had given away what he didn't need. Lenny Bruce, who was known for being a foul-mouthed comedian, said, "Any man who calls himself a religious leader and owns more than one suit is a hustler as long as there is someone in the world who has no suit at all." I wish he had been able to meet John Wesley.
Most of us know John 3:16. Many Christians memorize that verse. But few of us memorize 1 John 3:17, which reads basically "If you have this world's goods, and you know of a brother or sister who is in need, and you keep what you have while that person suffers, how can you say, 'I have the love of God in my heart?'" That verse raises the question, How can I claim that I have the love of God in my heart if I could help someone who's in need, but I keep what I have while that person suffers?
SHANE CLAIBORNE: Martin Luther, the champion of those saved by grace alone not works, said: "There are three conversions necessary: the conversion of the heart, mind, and the purse." And Baptist evangelist Charles Spurgeon once said, "With some [Christians] the last part of their nature that ever gets sanctified is their pockets." We need to realize that community and radical economics are at the heart of the Christian faith. Even John the Baptist insisted as he preached repentance from sin, "If you have two tunics give one away" (Luke 3:11). Rebirth comes with responsibility and causes us to hold our possessions loosely. We are to live simply so others may simply live.
This article is excerpted from Red Letter Revolution: What If Jesus Really Meant What He Said (Thomas Nelson, Inc.).