Stop Trying to Perform for God. It's Holding You Back.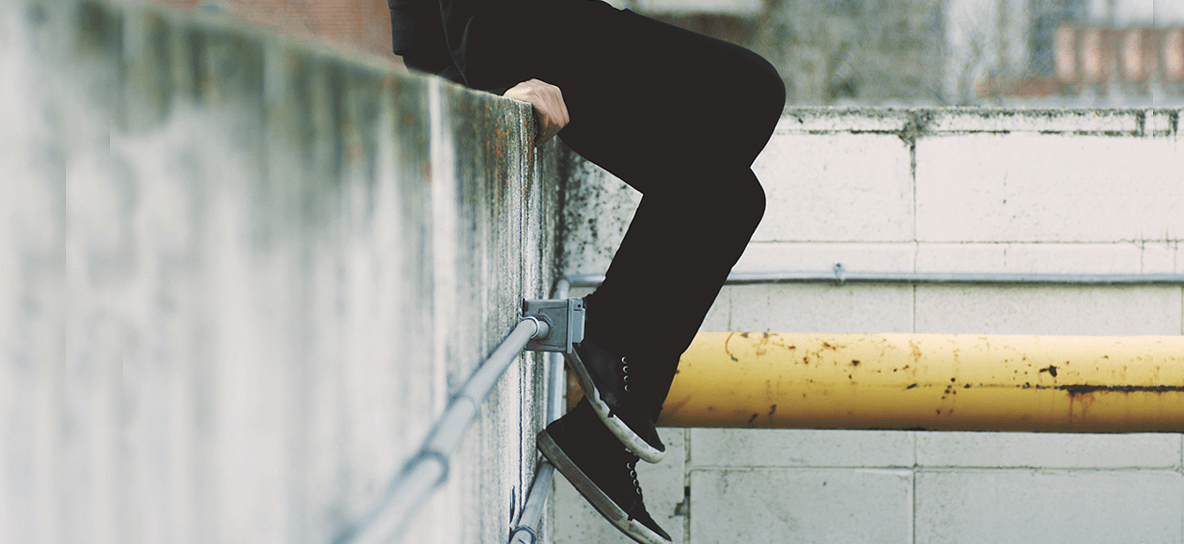 As a counselor, I see clients of all faiths. And some with no faith at all. But lately, I've seen a lot of what I call "frustrated Christians."
A couple weeks ago, a single woman in her late twenties came into my office. She flopped onto my couch, crossed her arms and confessed, "I know this sounds awful, but I hate going to church right now and the last thing I want to do is pray."
She continued, "I know I'm supposed to lean on God." (She added air quotes for emphasis) "And everyone thinks I have a really strong faith. I go to church every Sunday. I lead bible studies and women's retreats. I've tried to live the right way, but the truth is, I'm burned out. And to be honest—I'm really ticked off at God. I've done my part. When do I get to be happy?"
Some people have grown up in the church and missed the whole message of Christ. They believe what He wants from his children is a solid "performance." They've been taught all the "rules" and believe His blessing or punishment is a direct result of how well they follow them.
My client was having what we call an "existential crisis." (Those are rough). For 28 years, she had kept up her end of the bargain. She checked all the "stuff that pleases God" boxes. So, where was the husband she prayed for? The kids she longed to have? Why was the formula she taught not working?
In her confusion, she started asking questions like, "Does God care?" and "Does God even EXIST? Because if He does, it certainly doesn't seem like He cares about me."
No wonder she doesn't feel like praying.
God With Us
The field of counseling is sometimes referred to as "the helping profession." Most therapists really want to help people. I don't make many guarantees, but I can guarantee there has never been a client who felt helped by a therapist they experienced as distant and critical. Most clients who find therapy helpful say they experience their therapist as incredibly present and attuned to their experiences. They feel like their therapist is with them.
Is it possible that my client (and other frustrated Christians) have been so busy checking boxes for God that they have never experienced life with God?
Think about the story of the prodigal son. There are two brothers. The younger squanders his father's inheritance and ends up destitute. He returns home and begs for forgiveness. But really this is just an an attempt to "get something" from His father again. Regardless of his son's motives, the Father embraces his return. The older son, seething with jealousy, demands an explanation. He followed all his father's rules. Why wasn't he getting rewarded?
In his book, With, Skye Jehtani unpacks the prodigal son story a bit. He says, "What mattered most to the father was neither the younger son's disobedience or the older son's obedience, but having his sons with him. And so it is with our heavenly Father."
God the Father
Becoming a parent has changed me in a lot of ways. But one of the biggest things it's changed is my understanding of God. If you are a frustrated Christian and it feels like God is distant or uncaring, I would challenge you to pretend you don't know anything about God except that He is a "Father."
People sometimes ask, "What do you love about being a mom?"
For me, that's the easiest question on the planet. And I can answer it with three examples:
1) I love when Maddie sits in my lap or when Robbie rests his head on my shoulder. Those are the moments I cherish. Am I proud when Maddie counts to 20 or Robbie spells "DOG" with an "o" instead of an "a"? Sure! It's fun to watch my kids learn and grow. But their performance does not enhance my life. Their presence is what I long for. Because I am their mother and I love being with them!
See Also
2) I love that Maddie runs to me if she falls down on the playground. Frankly, there's nothing magical about my kiss on her boo-boo. But she certainly believes there is. I love that I can comfort her in a way that no one else can. I hate to see her hurting, but I grateful that I can help heal her wound.
3) I love that I know my kids better than anyone else. I see their natural talents and unique qualities and I call those out in them. If they ever doubt who they are or where they're heading, I can call out truth in them in a way no one else can. Because I'm their mother.
No matter what church background you come from, if you're a "frustrated Christian," I want you to clear your mind for a moment. Don't think about the formulas or the rules. Forget the box checking.
I want you to think about God as your Father and consider that He might be longing to relate to you the way I relate to my children.
He longs to be with you.
He longs to comfort you.
He longs to remind you who you are—you are His child.
Katie Gohde
Katie Gohde is a licensed professional counselor at LifeGate Counseling Center in Atlanta, Ga.ÊShe received her masters in counseling psychology from Northwestern University in 2005. At LifeGate she sees clients ranging from adolescents through young adult women, pre-marriage couples and young families. In addition to her therapy practice, she leads a Strong Marriages Healthy Ministries group at Columbia Theological Seminary and co-leads a quarterly preparing for marriage seminar with her husband, Steve.