Do you associate feminism with bra-burning? I used to.
That was before I did some digging into U.S. history. In fact, feminists never burned bras at the event triggering an urban myth that continues to this day. At the 1968 Miss America beauty pageant, feminist protestors dumped Playboys, bras, high heels and other items—representing oppressive beauty standards—into a "freedom trash can." Organizers of the event had worked carefully with Atlantic City officials, and received permits, for the "zap action" intended to start a public debate over society objectifying women.
Susan Brownmiller recalls the famous demonstration in her book American Feminine. "We only threw a bra symbolically in a trash can." She explains that demonstrators wished only to make a point during a time when the public understood similarities to burning draft cards. Nobody started a fire.
Beyond the Stereotypes
The first mention of bra burning appeared in a satirical article called "Bra Burners and Miss America." The author, Lindsy Van Gelder, drew ironic parallels between the Miss America protest and draft-card burning, a recognized form of mass resistance.
Unfortunately, the article backfired and lost its intended message. Media latched onto photos of bras dropping into a barrel and assumed women had set them on fire. The New York Times reported that feminists performed a guerrilla theater. Syndicated columnist Art Buchwald criticized the demonstration in a piece titled "Uptight Dissenters Go Too Far in Burning Their Brassieres." The urban myth grew a life of its own.
Unfortunately, media buzz about bra burning distracted the public from important work the protestors began in U.S. history. Researching second-wave feminism, I realized how much of their message has been lost in translation. To this day, most of us don't know that protestors carried signs challenging society: "Let's Judge Ourselves as People." They also displayed portraits of 19th-century Christian suffragists including Susan B. Anthony and Sojourner Truth. "Our Heroines," they proclaimed. Demonstrators spotlighted failures of textbooks to include history of suffragists who bore assaults, arrests, jail time and being force-fed during hunger strikes before winning a legal voice for women.
They might not have all known it, but the founders of second-wave feminism promoted the legacy of Christian women in U.S. history.
Beyond the Rhetoric
Growing up in the latter part of the 20th century, I heard references to "feminazis," "women's libbers" and worse. I did not know any secular feminists, and I did not think it was possible to be a Christian and a feminist. Mostly, I rejected feminism because of rumors that the movement had an abortion agenda.
At the time, I did not realize how different life would look for society minus the social, economic and political benefits won by The Women's Liberation Movement. If we erased their work in the 1960s and 1970s, today's women would apply for jobs in a "female help" section of newspapers. Colleges and technical schools would refuse women admission. Creditors would deny women access to credit cards and mortgages without a male co-signer. Women could not possess property in their own names. They would lack accurate information about body image, sexuality and reproduction. Employers would fire women for becoming pregnant. Victims of domestic and sexual assaults would have little to no legal recourse.
There isn't space to cover all the benefits won by the Women's Liberation Movement. Regardless of disagreements over abortion, or secular ideologies, we all have much to thank them for.
In time, I came to respect second wave feminists such as Aileen Hernandez, the first female commissioner for the Equal Opportunity Commission. I valued her work to include gender discrimination in Title VII of the Civil Rights Act. Through volatile times, she persevered as president of the National Organization of Women (NOW). She led the 1971 Strike for Equality that propelled the Women's Movement forward. Despite obstacles, and quips about being "militant bra burners," she and others bettered the lives of women and society.
While I do not endorse all that NOW stands for, I value the good they have accomplished.
Beyond the Division
In her book What's Right With Feminism, theologian Elaine Storkey identifies three main branches of secular feminism—liberal, Marxist and radical. She explains the thinking and development behind each perspective, and addresses the tendencies of Christians to react. Some react with indignation, denying the realities of feminist concerns. Others become absorbed in feminist issues to the point of losing Christian distinction. Storkey suggests another way—a biblically rooted feminism holding to deep wells of Christian history. Biblical insights into God moving human relationships, and institutions, from brokenness to redemption offer hope for powerful change in Christ.
Over the years, I have met many Christian feminists. They come from varying traditions and denominations. Most have suffered or known someone who endured minimizing, exploitation, abuse or worse. They hold to biblical roots supporting gender equality and justice in Jesus' name. God's Word compels them to support the safety, practical needs and healing of domestic abuse victims (women, children, and men). They lobby for compassionate and just legislation. They rescue women from brothels and children from forced labor. They build wells so girls can go to school instead of carrying water. They build schools so girls and boys may realize their potential. They empower women and men through micro-lending. They pursue gender justice through numerous other means (see recommended reading).
In recent years, feminism has grown in popularity. As the public becomes more educated about what feminists really do (i.e. not bra burning), more people value what they have offer. More than ever, we see feminists making a difference—in sports, business, entertainment, media, education, government, politics, NPOs, the list goes on.
See Also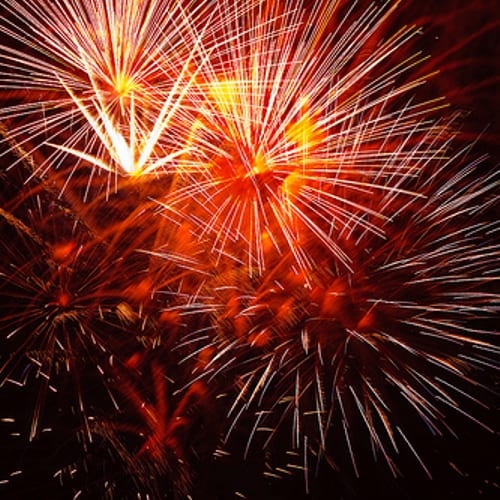 In response, I believe it is time for Christians to rethink feminism. How do we address secular feminist concerns? What will we do to create hospitality to feminists in churches? Whether or not we call ourselves Christian feminists, God calls us to be lights in a crooked, messed up world (Philippians 2:15). Opportunities for responding to feminist concerns are great; hopefully the workers won't be few.
Recommended Reading
What's Right With Feminism by Dr. Elaine Storkey
God's Word to Women by Katherine C. Bushnell
Half the Sky: Turning Oppression into Opportunity for Women Worldwide by Nicholas Kristof and Sheryl WuDunn
The Cross and Gendercide: A Theological Response to Global Violence Against Women and Girls by Dr. Elizabeth Gerhard
Refuse to do Nothing: Finding Your Power to Abolish Modern-Day Slavery by Shayne Moore and Kimberly McOwen Yim
In Our Backyard: A Christian Perspective on Human Trafficking in the United States by Nita Belles
[This article was first published in 2021]
Amy R. Buckley
Amy R. Buckley is a writer, speaker and life coach who lives with her husband in the Pacific Northwest. She's the founder of the Ezer Group and Life Together International. Follower her on Twitter: twitter.com/AmyR_Buckley