When the Church Gets Things Right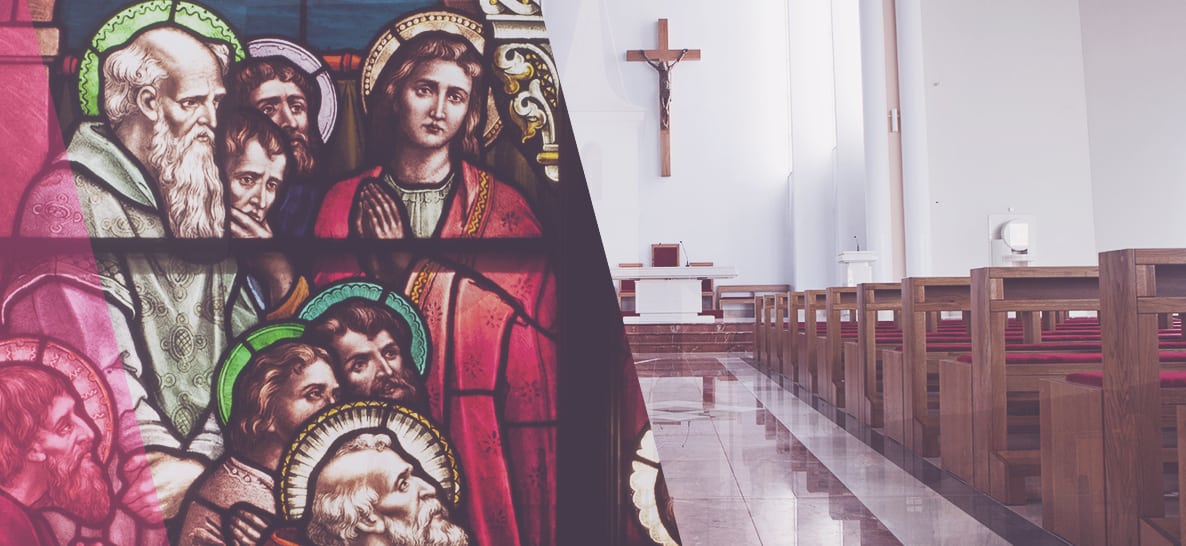 I used to think faith was a set of ideals to which we mentally assent, but now I think it's a call to action.
When we see images of desolation, third-world poverty, and impossibly catastrophic conditions, we relegate them to our "far away" compartment in our minds. If it's not close to us and doesn't impact our lives, we can deal with it later. It's not that urgent, because it's not imminent to us.
It's easy for me to care about humanitarian issues around the world, for which the only thing I could do was pray or pay. But when a crisis hit my backyard in the form of a flood that paused the life of thousands, I couldn't claim to follow a God who goes on rescue missions without being a part of one myself.
Assessing the Damage
I didn't expect disaster so close to home, but when I saw the damage of the floods in South Carolina this fall, I did expect the Church to do something.
If you're not really a church or religion person and you've had trouble seeing anything good come from Christians, I'm sorry. You likely have stories and experiences of terrible mistreatment, divisiveness, rejection or worse. It's a rotten injustice when someone neglects to treat another with human dignity, especially if it's in the name of a belief system.
While acknowledging that is a reality for many of us, I'd also like to invite you to see that not all acts motivated by belief systems are negative. Christians often get it wrong, but we often get it right, too. Sometimes, followers of Jesus can act in the face of tragedy and disaster to make a real difference for the hurting, the grieving and the oppressed.
When The Church Gets It Right
We've seen it in the aftermath of Hurricane Katrina slamming into the Gulf Coast in 2005, and after deadly tornadoes swept through Oklahoma in 2013. In October of 2015, the floodwaters of South Carolina showed us there is still great, often untapped power in the Church.
In a global conversation about danger, fear and Syrian refugees, we're seeing a resurgence of the countercultural practice of loving people we don't think are like us—and in extending Gospel-saturated love to them, we realize we are far more similar in our human needs.
In such times of need, the Church can shake herself free of apathy and mobilize to send aid and a resilient hope that weathers any storm and survives any conflict.
When you watch the Church set down her arguments and earthbound politics, instead picking up shovels and cases of water or welcoming refugees from blistering war zones, you can see flashes of the Kingdom of heaven.
The miracle of relief is not that federal aid rushes in (because it doesn't) or national news highlights a feel-good story of survival to round out the broadcast (because the cameras leave soon after). The real miracle of humanitarian relief is men, women, communities and organizations coming together despite their differences.
Faith in action is a beautiful thing, because it brings a dose of hope into the bleakest of scenes. That's the kind of faith our earliest Christian leaders wrote about and lived out (James 2:14-17).
Loving God and loving your neighbors can't remain a theory when your state becomes a disaster site or when millions are displaced and in search of safety from violent oppression.
Theology looks more like mobilization during times of need, like donating cases of bottled water and canned food. It looks like partnering with local and international organizations to bring aid and compassionate solutions to those who've sustained loss of life and any sense of home.
Waves of Relief
The Church doesn't always get it right, but we do when we gather around the suffering amid their danger and pain. We're living up to the God-instilled power of the Church when we rush to the aid of vulnerable people in times of crisis.
Following Jesus means going where He would go, where His Spirit leads us. I've never known God to run away from human pain, but toward it. He meets us there, in the chaos and injustice, and brings indescribable peace in the midst of tragedy (Philippians 4:7).
The way of Jesus is not to leave people in their struggle, but to go out on rescue missions.
And seeing that makes me believe God's not done using imperfect people to do significant things.
John Weirick
is a writer in Greenville, South Carolina, and is the author of The Variable Life: Finding Clarity and Confidence in a World of Choices, from which this article is adapted. Visit thevariablelife.com to find more.