"Patience is a virtue."
"Not one of mine," I retorted to my friend in a recent conversation.
That would be a perfect way to sum up how I have felt about patience for a long time. Sure, they say patience is a virtue, but is it really that important?
If you haven't guessed already, I am the least patient person I know, possibly in history. And all of my friends would confirm that statement. When it comes to hating to wait, I take the prize. I like answers and clarity, instantly. When something excites me, I like to go for it full throttle.
I like to think of life as a grand adventure, which I tend to interpret to mean that everything should happen at warp speed. So when I quit my job in February, I figured my new job would magically appear within weeks. I was doing all the right things: applying to jobs, networking with people in the industry and fine tuning every cover letter and resume. I was praying and trusting that God would provide the right job. Then I decided to throw in the addendum "at the right time."
The 'Right' Time
Jesus has a pretty ironic sense of humor, at least in my life, and so seemed to take that as the perfect opportunity to really start teaching me what trusting Him means when things aren't going at warp speed.
The first month or so of unemployment wasn't too bad.
It still felt full of excitement, and I thought surely the right job was just around the corner. I didn't mind the extra time I got to spend touring different coffee shops and going to long-overdue lunches with friends I hadn't previously had time for.
But as four weeks turned into six and then eight, I started to feel the ache of actually waiting for something, especially when I wasn't sure when it would come.
Sometimes, waiting felt like torture.
It felt like growing pains that left me aching and grumpy. But just like growing pains, which result in longer, stronger legs, I slowly felt something deepening and strengthening in my soul. It hurt and ached and sometimes it felt like learning this whole patience thing just may kill me. But I began to notice that in a great, wide season of waiting, I slowly started seeing patience manifest in my everyday life.
I don't clench my fists when people take too long to order at Starbucks in front of me anymore. I am not (as much of) the typical jerk New Yorker who speed walks, weaving around people. Little moments that previously would have frustrated me, no longer felt as urgent.
True 
Patience
Patience started to seem like it wasn't all so bad. I started to say to myself, "Maybe at the end of this season, when I do get that right job at the right time, waiting won't feel so much like torture anymore."
The funny thing was, I assumed learning patience was a short season with minimal perks. Within a couple weeks of writing that, I finally found a job at a great company with all the items on my checklist.
I thought once I accepted the position that my season of waiting would end, at least in that area of my life. However, the job I accepted ended up being a temporary position. I have to move on to a new job in a couple of months and am now waiting to enter into something more permanent. Just when I thought my season of learning patience would end, it turned out to be quite the opposite.
See Also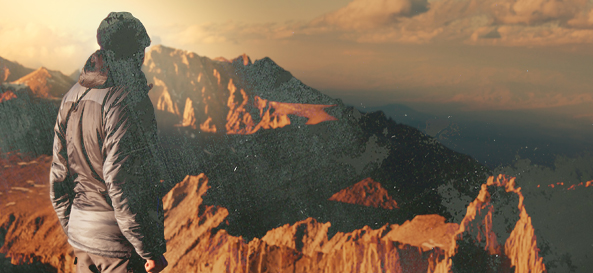 Even though I was wrong about this season ending, I was right that patience and waiting don't feel so much like torture anymore. I still feel those deep growing pains that leave me aching for what's to come, but what I've realized is that this season of being patient and present in the midst of yearning for what is ahead is preparing my heart for a deeper kind of waiting.
Waiting on What's to Come
In this present world we are yearning for what's to come when Jesus returns, sometimes with deep longing and aching for change within our current circumstances.
We remain present in this life and yet, patiently wait and long for the day of the greatest, ultimate Victory. We are waiting for King Jesus to return. We are waiting for our world to be redeemed.
In my experience, waiting is not usually fun. It doesn't look impressive from the outside; it doesn't feel warm and fuzzy on the inside. But patience grows in us a deep, holy work.
From the girl who a few months ago said patience was not one of her virtues, I now say patience is one of the most holy qualities within us because not only does it allow us to better trust God, it matures us to believe that He is good and enough in every circumstance, not just the ones we are yearning for. Patience points to God's present goodness in a fallen world.
So as I wait for my career and circumstances to stabilize, I am learning to trust in a God who is kind and gracious in the midst of uncertainty and hope in the promise that He takes care of His children.
I am learning that what is the "right job" or "right plan" may not look like what I think that I am waiting for. But I am clinging to the hope and the truth that God has much better plans than I do and that when I wait on him, I will never be disappointed.