There's More to the End Times Than Being Left Behind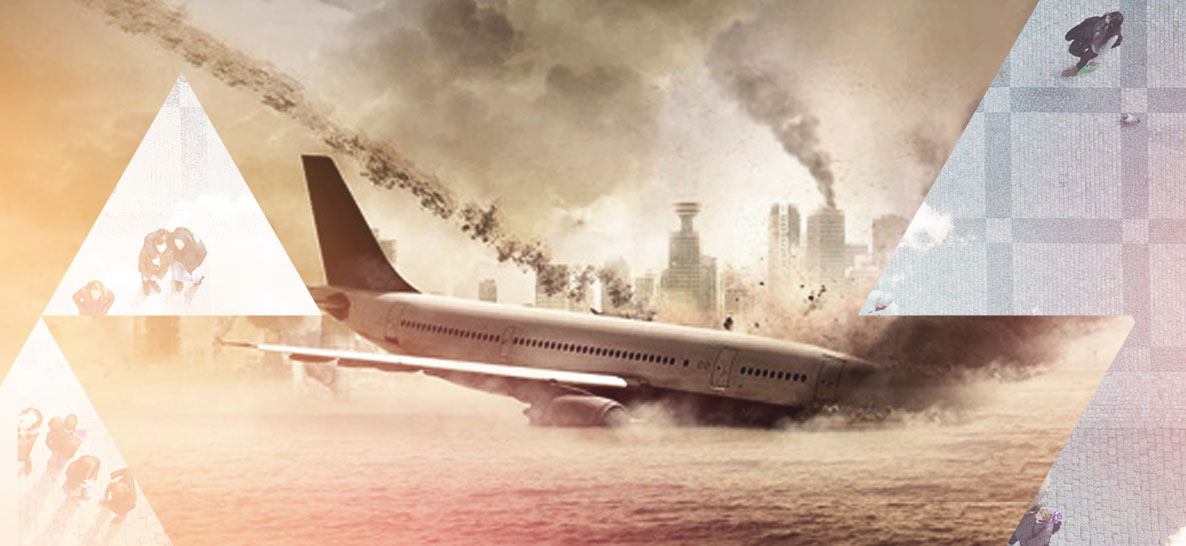 I remember being scared to death of the rapture growing up.
Whenever I called for my mom from the other room and she didn't immediately answer, I'd start to freak out—"Mom … Mom! … MOM!!!"—as I waited for the next (formerly) Christian piloted airplane to slam into the ground. Hopefully it would miss my house.
It was scary times growing up in a rapture-centered church.
As a former student of rapture theology, the new Left Behind movie releasing this week brings back childhood memories.
 
The movie is bound to create quite a stir. On the one hand, some Christians are upset that a "Christian" movie stars non-Christian actors and is rated PG-13. On the other hand, other believers may wonder why such rapture theology is still being promoted as the dominant view of what Christians believe about the end times.
The movie certainly raises the question: What is the "rapture" and is this what Christians believe?
The Birth of Rapture Theology
The doctrine of the "rapture" was born out of a particular interpretation of 1 Thessalonians 4:17, where believers "will be caught up together with them in the clouds to meet the Lord in the air." The term "rapture" comes from the Latin term, rapiemur, which translates the word "caught up."
The so-called "pretribulational rapture" view argues that this "catching up," or "rapture," will happen prior to a seven year tribulation, which will end with the second coming of Christ and a literal thousand year reign of Christ.
Some American evangelical scholars and pastors popularized this view in the mid-20th century, and it continues to be widely held among many Baptist and non-denominational churches. This view of the rapture forms the storyline in the famous Left Behind books and movies, which is going to be resurrected by Nicolas Cage and others in the new film opening October 3.
 
The Rapture and America
While I no longer hold to the view of a "pretribulational rapture," other scholars godlier and wiser than I still do. As with any non-essential doctrine, we need to hold our views with humility while respecting those with whom we disagree. Still, there are several problems with the way a rapture theology has been presented.
 
First, it's a relatively late doctrine developed and held by Western, and now almost exclusively, American Christians. People in countries plagued by AIDS and Ebola are generally not sitting around arguing about whether the rapture will be pretribulational or post-tribulational.
See Also
The same is true of most believers in developed countries. I'll never forget teaching a class on Biblical Eschatology ("end times") at a Scottish university a few years back. I took time to lay out different evangelical views on the timing of the rapture. As I drew on the white board what looked like different flight patterns of Jesus, several students began to laugh. I asked them what was so funny, and they timidly wondered: "Do Christians actually believe this stuff?" Oh boy do they ever, I thought. "Yes, they do. In fact, this is probably the most dominant view held by American evangelicals." My class was stunned by disbelief.
 
This, of course, doesn't mean rapture theology is wrong. It just means our culture and upbringing often shape the way we read the text. There are many (most?) Bible-believing Christians around the globe who have never even considered or heard of a pretribulational rapture.
Generational Views
 
Along with being cultural, I've noticed that belief in the rapture is largely a generational phenomenon. Thirty years ago, Bible college students loved to argue about different views of the last days. But today, interest is waning. Every now and then I try to stir the classroom by introducing different views on the end times. The reaction I often get is, "Can we get back to the Bible?" Even if I press the matter and show them some texts that Christians use to debate the end times, I still can't generate much interest.
Students today generally care about questions that are more pressing: What does the Bible say about homosexuality? What's the Christian response to ISIS? If God is good and powerful, then how can He allow evil and suffering? And so on.
 
If you believe in a pretribulational rapture, make sure that you are giving attention to other theological and ethical questions more central to the Gospel.
The Bigger Picture
 
If you believe in a rapture theology, you need to realize that this is not the only biblical view. Growing up in a rapture-centered church, I remember meeting a godly man who held to a post-tribulational view of the rapture. My first reaction was: I thought he was a Christian! My faith was thrown into a tailspin as I tried to make sense of the fact that this man claimed to believe the Bible, but given his belief in a post-tribulational rapture, he obviously didn't. At least, this was the crisis going on in my mind.
 

But where did I get this? I was a new believer who knew little about the Bible. I didn't denounce this man's faith based on some biblical argument. I didn't even know where the rapture was found in Scripture! So what fed my absurd and quite un-Christian reaction?
 
It must have been top down.
 
I must have absorbed the belief that a pretribulational rapture is the only biblical view from the church environment I was a part of. Maybe it was intentional. Maybe it wasn't. Either way, the doctrine of the rapture was presented in such black and white terms that all other views were deemed unbiblical and un-Christian. Later on, I even had a seminary professor tell the student body: "Don't be a fool and think you know more than your professors!" as he challenged certain students to rethink some of their leanings toward a certain view of the rapture.
 
Such rhetoric is unhelpful and uncharacteristic of a King born in a manger. We need to go out of our way, as Christians, to make sure we don't explicitly or implicitly demonize the views of other believers on doctrines that are secondary to the faith.
 
When Jesus was in the garden, He prayed to the Father that his followers would "all be one, just as you, Father, are in me, and I in you, that they also may be in us, so that the would may believe that you have sent me" (John 17:21). When churches, who have different views on the end times, are unified—not uniform—they magnify the gospel truth that the Father has sent the Son to reconcile the world to Him. But when Christians and churches construct harsh divisions within the faith and tarnish the humanity of other believers with different views, they send the opposite message.