Why We Should All Be Observing Advent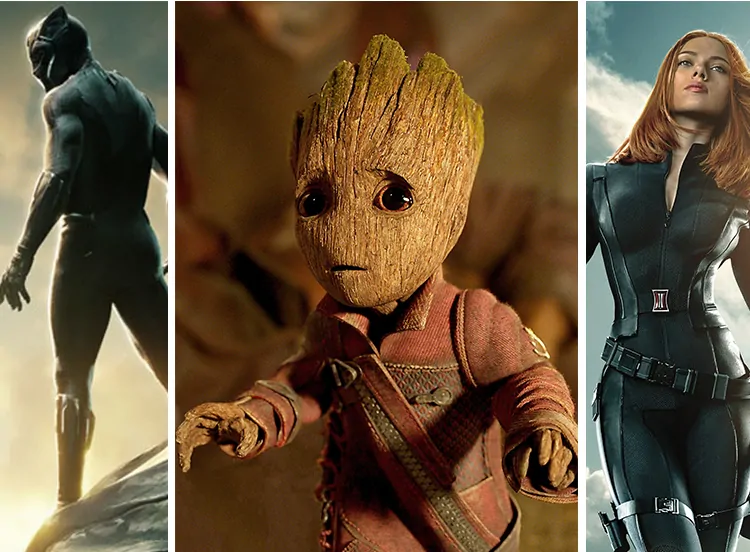 Christmas lights have already gone up, trees have already been decorated, and songs of "yuletide cheer" (whatever that is) are already playing on the radio.
Despite what the songs say, however, the holiday season is not "the most wonderful time of the year" for many Americans. For many, the holidays are the time when many romances end and fighting families come together, a time where people fight off sickness and cope with seasonal depression. And as though the holiday season weren't difficult enough, recent politics have heightened the tensions in our society to exhausting and depressing levels.
Fortunately, while we may feel social pressure to just "get into the holiday spirit," there has traditionally been space in the Christian tradition for those who find themselves hurting at this time of year: Advent, the season that precedes Christmas.
The Rhythms of Christian Life
Christmas has become so thoroughly co-opted by consumer culture that we seem to forget that the story does not belong to JCPenney or Amazon. Christmas, literally "Christ's Mass," belongs to the Church's calendar of holy days. It is part of the annual rhythms of Christian life. And that annual rhythm begins with the four weeks that lead up to December 25th.
Advent puts the wonderful, absurd and scandalous message of Christmas—that God has moved into the neighborhood—in the context of a larger story that begins not with the gleeful singing of angels but with the groaning of slaves and exiles.
During those 40 days, we prepare to celebrate Jesus' birth by remembering the centuries the people of Israel waited for their Messiah to appear. In the context of that story, the joy of Jesus' birth emerges from the suffering and sadness of those preceding centuries of longing.
Indeed, the entire Christian story is based on that kind of rhythm: from despair to hope, darkness to light, chaos to order, captivity to freedom, mourning to dancing. The entire Christian story begins with a progression from the chaotic waters of the formless Earth to God's rejoicing on the first Sabbath day: when God does the cabbage patch at the sight of the newly formed earth and declares, "It is very good."
Advent is the season where we pay attention to our sickness, sadness and suffering, remembering that God is also paying attention to the same. It is the time for acknowledging our deep longing for the world to be made right and the joy of Christmas emerges from that season of groaning—from the fact that God has met us exactly where we are, as we are.
So it's obvious why we've yet to find a way to market Advent. American culture doesn't encourage lingering in our deep longing for very long. We want to skip over that and get to all the cheery joyful goodness. But the Advent season reminds us of the truth that oftentimes there is no great rejoicing, where there was not once deep longing.
Just Wait 'Til You Hear This!
There is an Old Testament story that can teach us how to pray during this season. In the book that bears his name, the prophet Habakkuk makes a complaint to God that sounds like it could have been written today:
[lborder]
How long, Lord, must I call for help
and You do not listen
or cry out to You about violence
and You do not save?
Why do You force me to look at injustice?
Why do You tolerate wrongdoing?
Oppression and violence are right in front of me.
Strife is ongoing, and conflict escalates (Habakkuk 1:2-3).
[/lborder]
The prophet's words convey deep personal grief, maybe even outrage, because of what is going on in ancient Israelite society. He names violence and injustice, oppression and crime, conflict and strife. When contemporary Christians talk like Habakkuk, they are often told that  "God is still on the throne." The implied conclusion is that Christians ought not to be grieved, outraged or desperate when they look at the world.
God, however, does not respond to Habakkuk by dismissing the conversation with a terse theological proposition. Instead, God attends to Habakkuk's concern. Habakkuk is burdened by what is going on in society, and so God obliges to discuss society with him.
"Look at the nations and observe," God answers. "Be utterly astounded! For something is taking place in your days that you will not believe when you hear about it" (1:5). God apparently has a fantastic way to set up bad news. The unprecedented thing God is talking about in this passage is the rise of the Babylonian Empire. Because of the very things the prophet is complaining about, judgment is coming to Habakkuk's homeland in the form of a foreign takeover.
King Nebuchadnezzar of Babylon is coming to invade the land of Israel: to sack their cities, to invade their homes, to raze their temple to the ground and to deport them to a land they do not know. God shares that judgment will eventually come to Babylon as well, but not before it reaches Israel.
At first glance, this seems like a terrible way to speak to someone who is already distressed about world politics! Yet, in context, God's promise to discipline the people of Israel through the exile is also the promise that the injustices that so trouble the prophet are going to be addressed. There will be a reckoning for evil, God assures him, and that is always—at least conceptually—good news.
Contemporary readers, however, are likely to want better news, which is understandable. Agreed. It would be better news without the whole being-exiled-from-your-homeland part. But we all know that life, even life with God, is not as simple as problem-meets-immediate-solution. Sometimes, we have to sit with bad news. And sometimes the news gets worse before it gets better.
Unfortunately, God doesn't offer Habakkuk a promise of immediate relief; but God does offer the prophet the space to feel what some would call "negative" emotions, room to honestly express those emotions and God's own presence. The message to Habakkuk is not "things will be fine," but rather, "I, the LORD, am with you."
Habakkuk was troubled by what God told him, but the conversation itself seemed to revive deep confidence. A conversation that began with an impassioned complaint culminates in praise:
[lborder]
Now I must quietly wait for the day of distress to come against the people invading us … yet I will triumph in Yahweh;
I will rejoice in the God of my salvation!
[/lborder]
This story reminds us that oftentimes the pathway to joy to does not bypass our sorrows. Sometimes, we have to trudge through the mire of sickness, sadness and suffering to get to that place of rejoicing, and God wants to be with us all along the way. And the fact that we consider Habakkuk's complaints to be Scripture suggests that wrestling with God in this way is sacred.
Tis the Season for Lamenting
So, those who are not simply having a wonderful Christmastime yet can take heart. Before it is the season to be jolly, it has traditionally been the season to be present to our deep longings—to give them voice, like the prophet does. Those who are frustrated, depressed and anxious can know that God wants to meet people there, just like God met Habakkuk exactly where the prophet was aching.
If the Scriptures are any indication, God welcomes songs of joy, but will take our complaints as well. God leans in and listens to our groaning, and attends to those things that are weighing heavily on our hearts. Hurting people can know this and pray bold, honest prayers in this season. We can cast our burdens on Jesus—laying it all out there—because He cares.
May all who are hurting in this season find the freedom to bring their complaints to God. May they find God's comforting presence, even in the midst of their suffering. May they find through their pain a pathway to joy.  
Editor's Note: This article has been adapted from an Advent sermon originally preached by Andre at Fuller Seminary on November 30, 2016. Used with permission.
Andre Henry
is managing editor at RELEVANT Media Group. He holds a B.A. in Practical Theology and an M.A. in Theology with an emphasis in Biblical Languages. He's passionate about music, faith, racial justice, and social change. You can find him on Twitter @andrehenry, and more of his writing at http://andrerhenry.com