Why Your Big Dreams Haven't Happened Yet
"Dream big!"
From childhood to church-hood, these words are constantly spoken in our modern dialect. So when it comes to a life of relevant faith, it's easy to wonder if all this dreaming we hear so much about is perhaps just drifting into our spirituality from the culture's influence.
Yet from Joseph the Egyptian Royal to John the Exiled Revelator, Scripture teems with those who harbored crazy dreams, morphing the course of history and eternity. More than just motivational rhetoric, people of faith should be grand dreamers. How then do we deal with the obvious fact that so many of our dreams go seemingly unfulfilled … buried in the realities or scarcities of our circumstances?
The only difference between something buried and something planted is a human box. If you box up a seed and place it in soil, it will never grow. For better or worse, time in the soil changes things. Godly dreams only flourish when they are planted, not buried. It is up to us to remove the man-made boxes that separate our dreams from the soil of God's process.
Begin with two boxes.
The Box of Unsubmissiveness
Many people do not submit their dreams to God, that is, allow Him the final say, because they are certain He will veto them. After all, the "God-Card" was named after Him. In some cases, an unwillingness to submit a dream to God can actually reveal a fatal flaw in the dream itself—unveiling what you already instinctively know about its worth.
Yet we can also think of submitting in the same way we might submit a paper or a work project. This is not meant to dilute the fact that God is the supreme king of our dreams, but submission does not always mean suppression. It is simply turning dreams over to Him—and not just for acceptance or rejection. He may also edit them—possibly many times—and then send them back to us for adjustment and resubmission.
Submission is supposed to happen in an authentic relationship. There is actually some elasticity within the boundaries of God's will for you to dream and "find out what pleases the Lord" (Ephesians 5:10 NIV).
To trust God enough to submit a dream to Him means to risk the death of that dream. Yet horticulture itself teaches us that seeds have to be submitted into the unseen place beneath the soil to die so they can someday live again above the soil as fruit. Unseen, seemingly dead submitted dreams still have limitless potential. Unseen does not mean non-existent.
Submit. Receive edits. Make changes. Resubmit. Everyday. That is godly dreaming.
See Also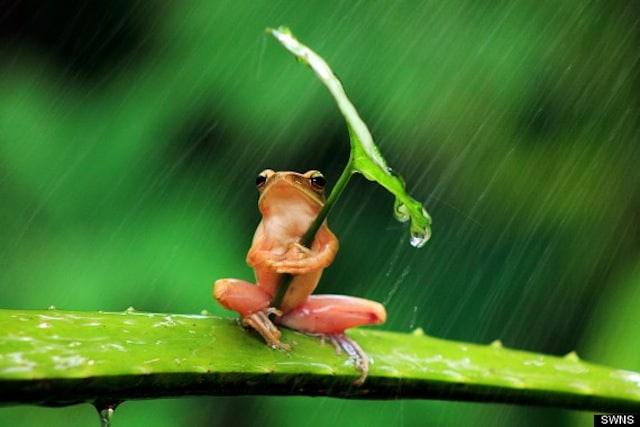 The Box of Doubt
Once a dream is fully submitted, Scripture is clear that should remove doubt. "But let him ask [or submit] in faith, with no doubting, for he who doubts is like a wave of the sea driven and tossed by the wind. For let not that man suppose that he will receive anything from the Lord" (James 1: 6-7).
Often, doubt is not the absence of a belief in God, but rather a belief that God is absent. That He is not present and is not concerned. It is reverse faith. To this end, removing doubt from a submitted dream does not necessarily mean having zero doubt about the dream itself, but rather adding those doubts to the daily submission list. This removes the doubt we have about the nature of God Himself in the process, freeing our hearts to keep dreaming. Even when dreams are not definite, God is a definite.
In Mark 9:24, we witness words from the father of a sick child who brought his grandest dream to Jesus. After his request, he said, "Lord, I believe; help my unbelief!"
This man had doubt, but it was not in whether or not Jesus was present or interested in helping. He submitted his dream and his doubt, removing both boxes.
Human boxes bury our dreams, but planted dreams will flourish in healthy soil. We don't control the increase (I Corinthians 3:6-7), only the boxes.
John Driver
John Driver is a pastor, speaker and author, penning books with Tim Hawkins and Reggie Dabbs. He is the creator and president of Ignition7, a global video discipleship initiative. Find him on Twitter @John_Driver.