UN Report: Afghanistan Is on the Brink of a 'Humanitarian Catastrophe'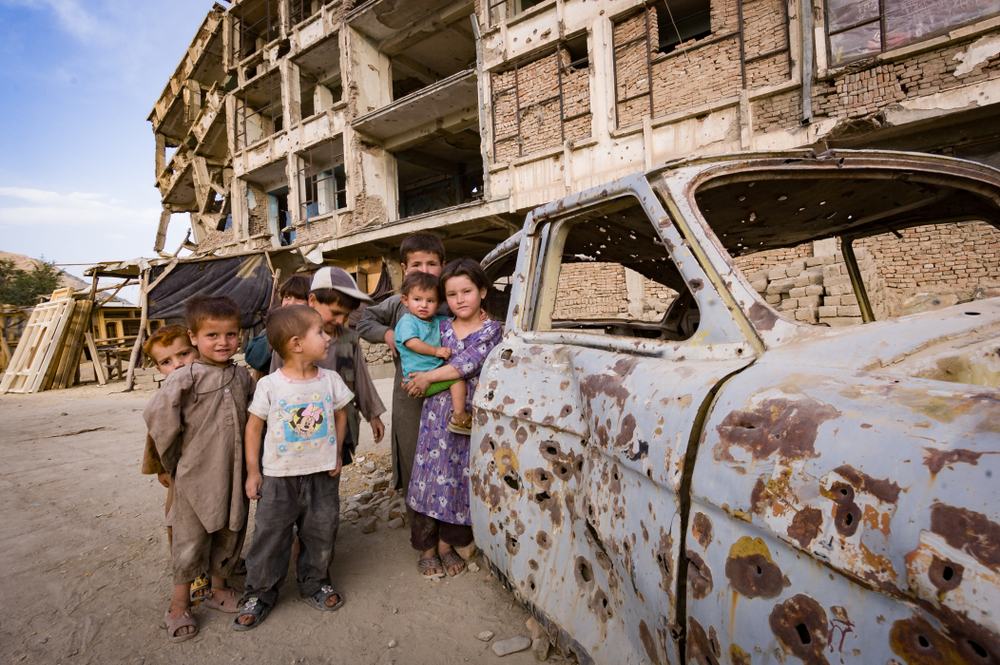 Recent Taliban advances in Afghanistan have displaced tens of thousands across the country, leaving them with no shelter and limited access to food and clean water. A new report from the United Nations warns that the situation is escalating rapidly, heading towards "humanitarian catastrophe."
"We fear the worst is yet to come and the larger tide of hunger is fast approaching," the World Food Program's Thomson Phiri told the United Nations in a briefing. "The situation has all the hallmarks of a humanitarian catastrophe."
Taliban insurgents have taken at least half of the country's 34 provincial capitals, including Afghanistan's second and third largest cities, prompting Western embassies to send in armed troops to protect staff and help evacuate them safely. As of right now, the UN is remaining in Afghanistan, but the situation is growing dire just as international forces have completed their withdrawal following 20 years of war.
The UN estimates that some 250,000 people have fled their homes since May, around 80 percent of them women and children. Many of these people are left rural areas to seek safety in urban centers, but traveling on foot has left families vulnerable to extortion and improvised explosive devices.
"They are sleeping in the open, in parks and public spaces," said Jens Laerke, spokesman of the U.N. Office for the Coordination of Humanitarian Affairs. "A major concern right now is simply finding shelter for them."
The situation is compounded by a number of factors, including the COVID-19 pandemic. There is also a worrying lack of medical supplies, and the UN reports that hospital staff are being trained on how to cope with "mass casualty management."
Save the Children and the International Rescue Committee are two organizations doing great work in Afghanistan, and they could use spare donation dollars to cope with the mounting crisis.