5 Job Interview Mistakes to Avoid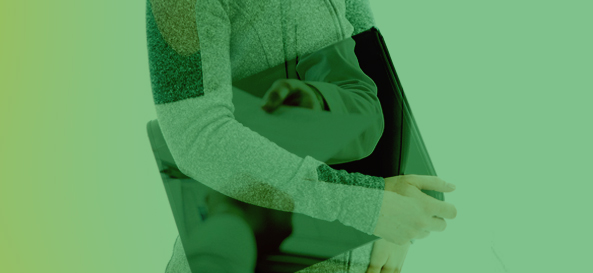 You've done your research, you've filled out what must have been a thousand job applications, and finally, you have an interview scheduled. Now you can relax, right? Obviously, this company recognizes your greatness and is ready to solidify the logistical details.
Except that's not how it works at all. Don't assume the interview is just a formality. In fact, it's often only the beginning of the selling process. A company would be foolish to hire from a résumé. You don't want your résumé to tell enough that they could make an intelligent decision about you. Your résumé has done its job—it stimulated the curiosity of the company to the degree they want to meet you face to face. Now you have a chance to actually make them want you for a position.
So, how can you make yourself a top contender with the high competition in today's workplace? Fortunately, you can bypass even those with more degrees and better work experience if you know how to interview with excellence. To stand out—and get the job offer—here are five pitfalls you need to avoid.
1. Leave your enthusiasm at home

Studies show that most hiring decisions are made within the first three to four minutes of an interview, which tells us employers aren't looking at the fine print on the fourth page of your résumé. Rather, the interviewer is asking, "Do I like this person?" "Is he/she going to fit in as part of our team?" What distinguishes this person from the 19 others who can do the same tasks?" Enthusiasm, boldness and confidence will often do more for you in an interview than another college degree. Think "up" in every way. Walk briskly, sit up straight, speak boldly and convey unlimited energy.
2. Convey that your biggest question is, "What's in it for me?"

We know you want to know about benefits, vacations and more, but don't lead by telling them you need three weeks' vacation instead of two. Forget about that company BMW in the initial interview—that discussion can come later. First, the employer will want to know what you can do for them. You can't negotiate for time on the company yacht before you've been offered a job.

Convince the employer you are the right person for the job, and be sure you want to work there—then you can discuss pay and benefits. Any discussion of compensation prior to knowing they want you and you want them will work against you. Only after the first two criteria have been met are you in a position to negotiate perks. Don't act as if you are doing them a favor by wanting to work there—sell yourself as the best candidate for the position. Make them want you first—then you can negotiate for that preferred parking spot. 


3. Be unclear about your job goals

Being dependable, showing up for work on time and doing what's asked of you are wonderful characteristics, and with those you can get a job at Wal-Mart or Taco Bell this afternoon. But they do little to separate you from everyone else. If the interviewer gets the impression you are just looking for a job rather than a specific opportunity to use your skills, you will sabotage your chances of getting hired.
So, don't be a generalist. With today's easy access to company information, there's no excuse for showing up without knowing the company mission statement and a little about their history. You should be able to state—without hesitation—three characteristics that would make you a great candidate for any given job you are applying for.
List things like selling, budgeting, forecasting, customer service or information analysis as skills you excel at. Show specific credentials and certifications. If you speak a second language, mention it. Casually drop into the conversation that you were nationally ranked in bicycle racing a few years ago or that you spend most weekends volunteering down at the homeless shelter. Set yourself apart from the rest of the masses who are also in the job search. Don't say you want to be CEO of the company next year, but be prepared to clearly state your career goals.


4. Neglect your personal appearance


The key here is to fit in with the organization you are contacting. I will defend your right to wear spandex and a three-day beard, but if you really want a job, you must dress appropriately. Many times I hear people who are irritated about not being given a job when they have untied shoes, bad breath and a shirt that looks like they slept in it the night before.
Keep in mind that organizations hire people, not credentials and experience. If they don't like you, it doesn't matter how great your experience is. You won't get the job. It's amusing to see fresh college graduates walking through the job fairs in their shorts and backward baseball caps, holding out their fancy degrees. The real world responds to the whole person, not just a degree.
5. Undersell yourself

Even if you would not enjoy selling vacuum cleaners door to door, you have to realize that in the interview process you are selling a product. That product is yourself.

Especially in today's market, you have to promote yourself. Eye contact, handshakes and body language are critical components of an effective presentation. Convey your true interest in the company and the position. Ask about the next step, and volunteer to initiate that process. Follow up immediately with a thank-you note and a telephone call three or four days later. These are good ways to reinforce your interest in the job as well as ask a question or two you may have forgotten in the interview. Once you have interviewed with a company, you have "earned the right" to know the results of the interviewing process. Unless they indicate otherwise, contact the company every four to five days until a decision has been made.
Simply stated, a person who does not interview well will not receive a job offer. You may have an exceptional résumé and stellar credentials and qualifications, but without a strong interview, you will not receive a job offer. If you cannot present yourself with confidence and enthusiasm in the interview, all your preparation will have been in vain. But if you proactively avoid these five most common pitfalls, you can go out there and nail your dream job.
Dan Miller
Dan Miller, president of 48 Days, specializes in creative thinking for increased personal and business success. He is the author of the widely acclaimed 48 Days to The Work You Love and No More Dreaded Mondays, as well as his most recent release, Wisdom Meets Passion. He writes for many popular magazines and web portals, has been a guest on CBS, MSNBC, The 700 Club, and The Dave Ramsey Show, and appears frequently on popular radio programs. Dan has been happily married to Joanne for more than forty-four years.