5 Things Christians Can Learn from Traveling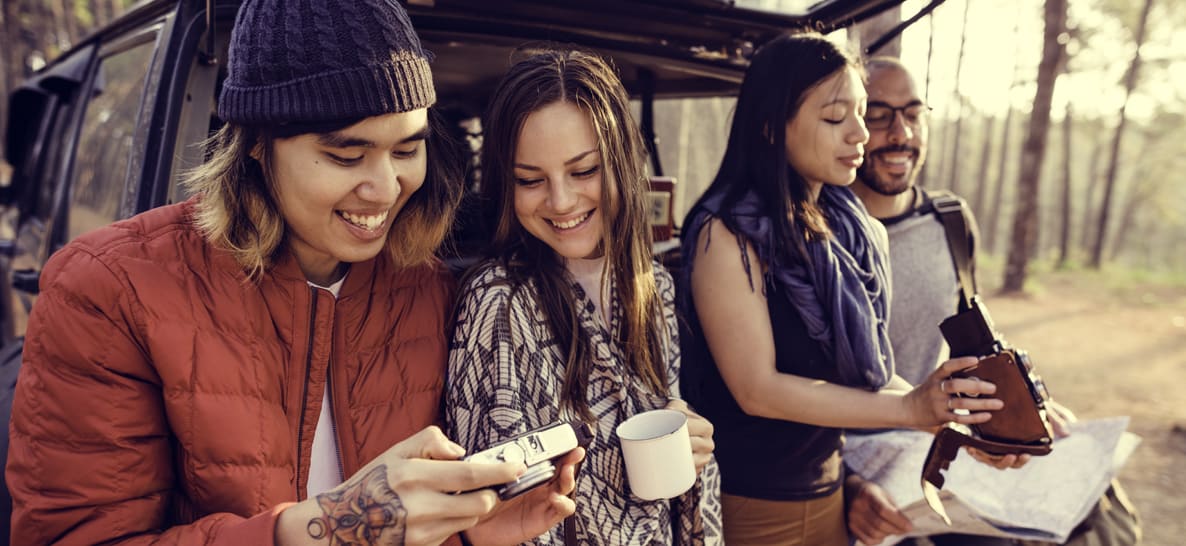 After living my entire life in Alabama, the buckle of America's Bible Belt, I began traveling to see what it was like to be a Christian anywhere else in the world.
Over the course of three years, I spent time with believers from Beijing to Barcelona, and wrote about the experiences in my book Jesus Without Borders. And while I understand not everyone can just drop everything and start traveling the world, I do believe in the life-changing and faith-shaping power of travel.
Here are five things I think every Christian can learn by traveling:
How to Become Friends with 'Your Enemies'
An expert in the law once asked Jesus, "And who is my neighbor?" Jesus answered with the Parable of the Good Samaritan, and the expert realized his perceived enemy was in fact his neighbor.
I'm an '80s kid, so when I think of Russians, it's hard for me not to envision a group of nameless commandoes parachuting into Colorado to kill Patrick Swayze and the Wolverines. Many millennials may have a similar mistrust of people from Muslim countries, while an older generation might struggle to view the Japanese or Germans as neighbors following previous wars.
But when you travel and meet these perceived "enemies," misconceptions fade and are often replaced by understanding and even friendship. After these trips, I have Russian friends, Muslim friends and even a Manchester United friend. I'm not sure this could have happened if I'd never left Alabama.
How to Experience Parts of the Church You Know Little About
I was raised Southern Baptist and now attend a United Methodist church, and before these trips, a part of me thought the bulk of Christianity consisted of those two denominations plus the Presbyterians we both beat to lunch.
However, if you combine all the Southern Baptists, United Methodists and PCA Presbyterians, we're less than half the number of Ethiopian Orthodox adherents worldwide, less than one-fifth the number Russian Orthodox adherents worldwide or less than one 39th the number of Roman Catholics worldwide.
Christianity is an ancient and diverse faith, and while it's only human to think our own denomination has it all figured out, we can still learn something by worshiping and conversing with Christians who do things just a little differently.
What Persecution Really Looks Like
Every Black Friday, hordes of shoppers trample each other in the Thunderdome that is your local mall. And every Black Friday, many of us Christians call foul because stores failed to invoke the name of Christ in their shopper trampling sales, opting for the more generic 'Holiday Sale.'
Look, I'm not saying it's easy to be a Christian in American. It's not easy to be a Christian, period. But if we believe persecution is what's hindering us then we're being, perhaps, a touch dramatic.
Travel to the right places, and you'll see real persecution. You'll meet people whose relationship with Christ has cost them their relationship with their family. You'll talk to Christians who've been arrested and beaten, and yet continue to worship Jesus though it could cost them everything.
I saw these things, and when I came back home, I began to realize comfort and complacency were much bigger issues for the American church than persecution. Our challenge is finding the urgency to live out our faith in a part of the world where it's hard to sense the need for urgency. Complacency doesn't sound as scary as persecution, but anything that keeps us from living the life Christ has called us to is scary.
See Also
How to Appreciate the Little Things Churches Can Do to Make Big Differences
It's easy, particularly for a Bible Belt Christian like me, to view countries with a Christian minority as somehow failing. But after my travels, I see the beauty in small islands of believers living out their faith in a vast and occasionally hostile sea of unbelief.
In Nagoya, Japan, I spent a few days with the pastor of a very small church in a city of nearly 9 million people. By American standards, this small church would likely be viewed as struggling at best, but as the pastor took me on an early morning prayer walk through the neighborhood, I realized they'd adopted a laser-like focus on impacting the families within earshot of their church's bells.
A church of 50 people might go unnoticed in a city of 9 million, but a small group of believers dedicated to sharing the love of Christ with their neighbors can do great things, and the ripples they make will go on further than any of us could imagine.
What Problems Are Facing the World, and What Your Role Is Helping to Solve Them
Mark Twain said, "Travel is fatal to prejudice, bigotry and narrow-mindedness," and, "Broad, wholesome, charitable views of men and things cannot be acquired by vegetating in one little corner of the earth all one's lifetime."
When you travel, you'll meet people who live each day on less than we spend on our morning coffee. You'll meet people affected by the slave trade, and families torn apart by war, and you'll experience compassion in an entirely new way.
How your compassion will manifest itself I do not know, but I do know that many missionaries and nonprofit founders and all-around awesome people were inspired to change the world after going out and seeing the world.
Travel changes us for the better, and I can't wait to see what it inspires you to do.
Chad Gibbs
Chad Gibbs is the best-selling author of Jesus Without Borders and God & Football: Faith and Fanaticism in the SEC. He has written for CNN, The Washington Post and RELEVANT magazine, and has made multiple appearances on ESPN. Follow him on Twitter at @Chad_Gibbs.