8 Reasons to Travel Abroad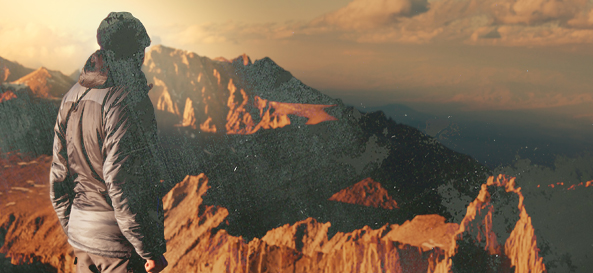 There will come a time when you will have the chance to travel abroad or live in another country. I am here to tell you to take that opportunity and never look back. No matter what happens, you won't regret stretching the limits of your comfort zone and your passport.
So, why you should ditch America for a few months (or years) to experience life outside of the USA? Maybe you are a new graduate or you are about to start college and thinking about studying abroad. Maybe you are stuck in a dead-end job, unsure of where to go next. Either way, there will never be a perfect time and there will always be reasons not to go, so now is the time to take the plunge.
As long as you have a passport and a good pair of walking shoes, you can take advantage of the millions of adventures available at your fingertips. If money is an issue (and it usually is), you can cut back on expenses by participating in a cultural exchange, volunteering with a group, earning your way by teaching English or helping out a farm, or even joining the Peace Corps. The point is, if you want it bad enough, you will find a way.
Consider these 8 reasons why you should travel abroad:

1) Culture:
By traveling you get to learn about different cultures first-hand. While you can always read a book about Thailand, there is something special about breathing in the stench of Durian fruit in person. Once you experience cultural differences firsthand, you can begin to understand where other people are coming from.
2) Adventure:
How could it not be fun to drag multiple bags through train stations?! You're young and independent right now. Other than a significant other, you don't really have any other people depending on you. So, why not pack up right now? The adventuring possibilities are endless. You can travel to Guatemala and work on a coffee farm, climb the Austrian Alps, cycle across India, or visit the ancient pyramids in Egypt.
3) Language:
Along with learning about a culture's traditions and foods you can also immerse yourself in their language. Perhaps you studied French in school or maybe you've always wanted to learn Swahili. This is your time to go learn it and use it!
4) Experiences:
Studies have shown that people would rather spend their money on experiences that create lasting memories than on material things. Wouldn't you rather spend $100 to go cliff diving in Costa Rica or on medical supplies for village children than of on a new pair of sneakers to add to your growing Air Jordan collection? By choosing to spend that money on an experience of adventure or serving others, you will undoubtedly create a unique memory that can't be rivaled by material souveneirs.
5) Looks Good On a Resume:
To add a more corporate twist to this list, remember that future employers love this kind of thing. Most employers view traveling as a great way to become more knowledgeable about world cultures. Traveling also shows them that you are a responsible and mature individual with an ability to quickly adapt to different situations.
6) Opportunities and Connections:
If you move abroad, you won't be stuck at the desk job you've been too afraid to quit for the last six months. Instead you can work anywhere you want. Maybe you get a job at a hip cafe or working on a cocoa farm or maybe you earn your keep being an au pair and traveling the world as a nanny. The point is, you now have the courage and opportunity to do whatever you want. You can choose to use your degree or not. Maybe you have always wanted to be a writer, a poet, a musician, a photographer – now is the time. Do it!
7) Find Yourself:
Moving abroad allows you to make new friends and connections. You no longer have to be Water Polo William or Bad Test-Taker Bobby. You can now be who you want to be. You get to choose your passions and don't have to fit in any niche of who people think you are or were. You might feel pressure from your family or friends to be someone you don't want to be. But all of your new friends will only know you as William and Bobby, then you get to show them your true colors.
8) Gain Perspective:
Remember that fancy iPhone you are waiting for? Or maybe you want to buy some sweet new wheels with your graduation money? While moving abroad won't solve all your problems, you'll have a different perspective after trying to fit your life essentials into two suitcases. Let me break it to you, only the practical clothes and two pairs of shoes will end up fitting. No fancy, ankle-breaking Louboutin heels or three different kinds of formalwear. Trust me, you don't want to be lugging five bags of luggage As our parents would say, "It builds character." So will witnessing different standards of living outside of our American comfort zone, visiting international churches we can learn from and seeing what God is doing on a greater level throughout the world.
While you will inevitably miss your family and friends when you're away, you will be busy creating new memories. Also, friends and family will find visiting you is the perfect excuse for them to go on an adventure of their own.
If you even have the tiniest urge to live abroad, I encourage you to look into how you can make that a possibility. You will learn invaluable lessons, grow into a more responsible and mature person and, undeniably, create some priceless memories. You will be challenged to reevaluate your own values and cultural norms. And when you come back home, you'll bring a widened perspective of the world with you.
Natalie Thomas
Natalie Thomas is a 24-year-old writer and journalist from Southern California currently living abroad in Edinburgh, Scotland with her husband. She regularly travels around the world and updates her blog frequently with her latest musings and adventures.