How Did the Apostle Paul Make a Living?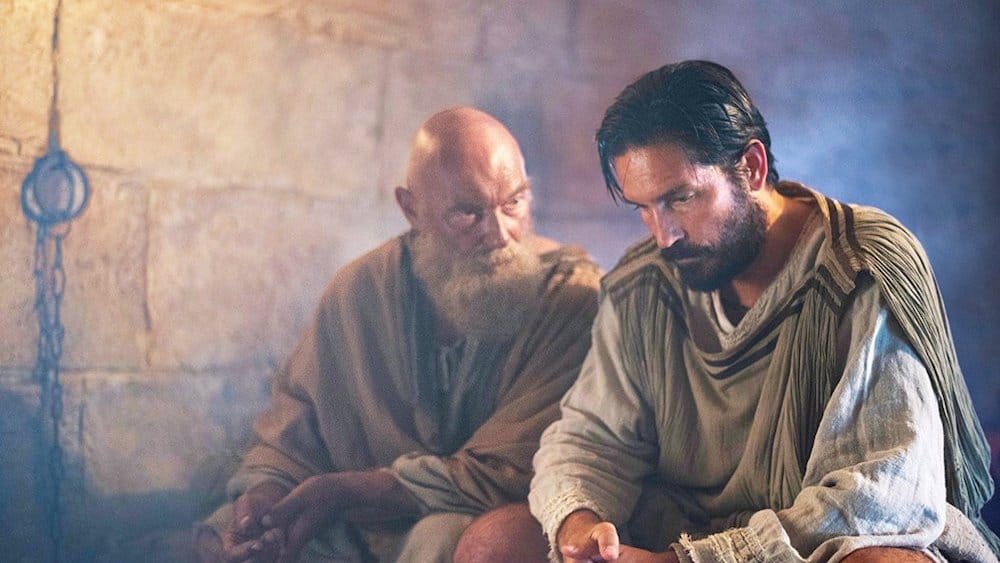 This weekend, Paul, Apostle of Christ will hit theaters, one of the biggest and most ambitious attempts at depicting the life of Paul onscreen in recent memory. Hollywood tends to be drawn toward more Old Testament tales—full of parting seas and big battles. Though the Gospels themselves provide plenty of drama, filmmakers have tended to shy away from movies about the early Church. Possibly because the narrative gets so much more expansive, and also because so much of it has to be pieced together from historical inference. The script isn't handed to you quite as easily as it is with, say, the life of David.
But Paul is worth the extra effort, if for no other reason than the vastness of his legacy. Few people in history have shaped the course of the world so much, and Paul is particularly notable for the immense gap between his resources and his impact. Though he spent much of his life imprisoned, homeless and on the run, he left a mark on the world. Chances are you'd have a difficult time coming up with one concrete way, say, King James II actually rewrote the course of history, despite having the vast wealth of the British empire at his disposal. Virtually everyone knows about Paul's legacy, and he rarely had much more than the clothes on his back.
So how did this apostle come up with money? We have some clues, and they've led us to the term we still use for missionaries who work non-ministry jobs to support their calling: tentmaking.
TENTMAKING
While not all the disciples were averse to taking donations from the churches they served, Paul seemed to feel a unique conviction. "With toil and labor we worked night and day, that we might not be a burden to any of you," he writes in 2 Thessalonians 3:8. In 1 Corinthians 12, Paul says that he acknowledges that missionaries have the right to live off of donations ("the Lord commanded that those who proclaim the gospel should get their living by the gospel") but still maintains that he doesn't have any interest in taking advantage of this right. "I have made no use of any of these rights, nor am I writing these things to secure any such provision. For I would rather die than have anyone deprive me of my ground for boasting," he says in chapter 12 verse 15.
It's in Act 20 that we find reference to Paul being an actual tentmaker. He takes up with Aquilla and his wife Priscilla in Corinth and joins them as a fellow tentmaker and missionary. We don't know as much about Aquilla and Priscilla's work as we do Paul's, but scholars say they were significant figures in the early Church (some experts even believe they may have written the Book of Hebrews). And so we have three legends of the nascent church, all making a living for themselves sewing tents.
In all likelihood, Paul was a tentmaker in much the same way Jesus was a carpenter. It was a skill handed down to them by their fathers, the same way most Jewish boys were expected to have some sort of trade. Paul was from Cilicia, which was famous for its goat hair cloth, which was primarily used for tents. This was, to put it plainly, a very natural thing for Paul to be doing. He'd probably been making tents since he was a boy.
A LEGACY BEYOND HIS VOCATION
Paul's calling was to the Gospel, but his job was stitching tents together. In our current age and, particularly for the millennial generation, there is often an idea that the two must be one and the same. Your calling is your job and vice versa. If you're not working your calling, you're living beneath your full potential.
And it's true, some people's jobs happen to be their calling. But then, nobody would accuse Paul of not reaching his full potential just because he happened to make money doing something besides missionary work. He made enough money to get by, and still had plenty of time to sew the seeds of the Gospel (and make a break for it from the Roman authorities, as the need arose.) Managing a limited amount of finances while still having time to fulfill what you feel like God has called you to do is a challenge, but there are resources like this out there to help you do things like this with real wisdom.
It's easy to let your job set limits on what you can and can't do. Maybe it's the amount you're making, the hours you're working or even just how physically or emotionally demanding your job is. Those are all real things, and the point of this article is not to pretend they're not. But the really dangerous thing is to let your job set an unrealistic limit on the scope of your impact. Jesus was a carpenter. Peter was a fisherman. We do not know what Mary Magdalene's vocation was, if she had one, but it's safe to say she wasn't royalty. Paul, Aquilla and Priscilla were all tentmakers. None of these jobs paid well and many of them were hard work. But they did what they were supposed to do so that they would be able to do what they were meant to do.
Tyler Huckabee
Tyler Huckabee is RELEVANT's senior editor. He lives in Nashville with his wife, dog and Twitter account.