How Ben Higgins Brought His Faith to ABC's 'The Bachelor'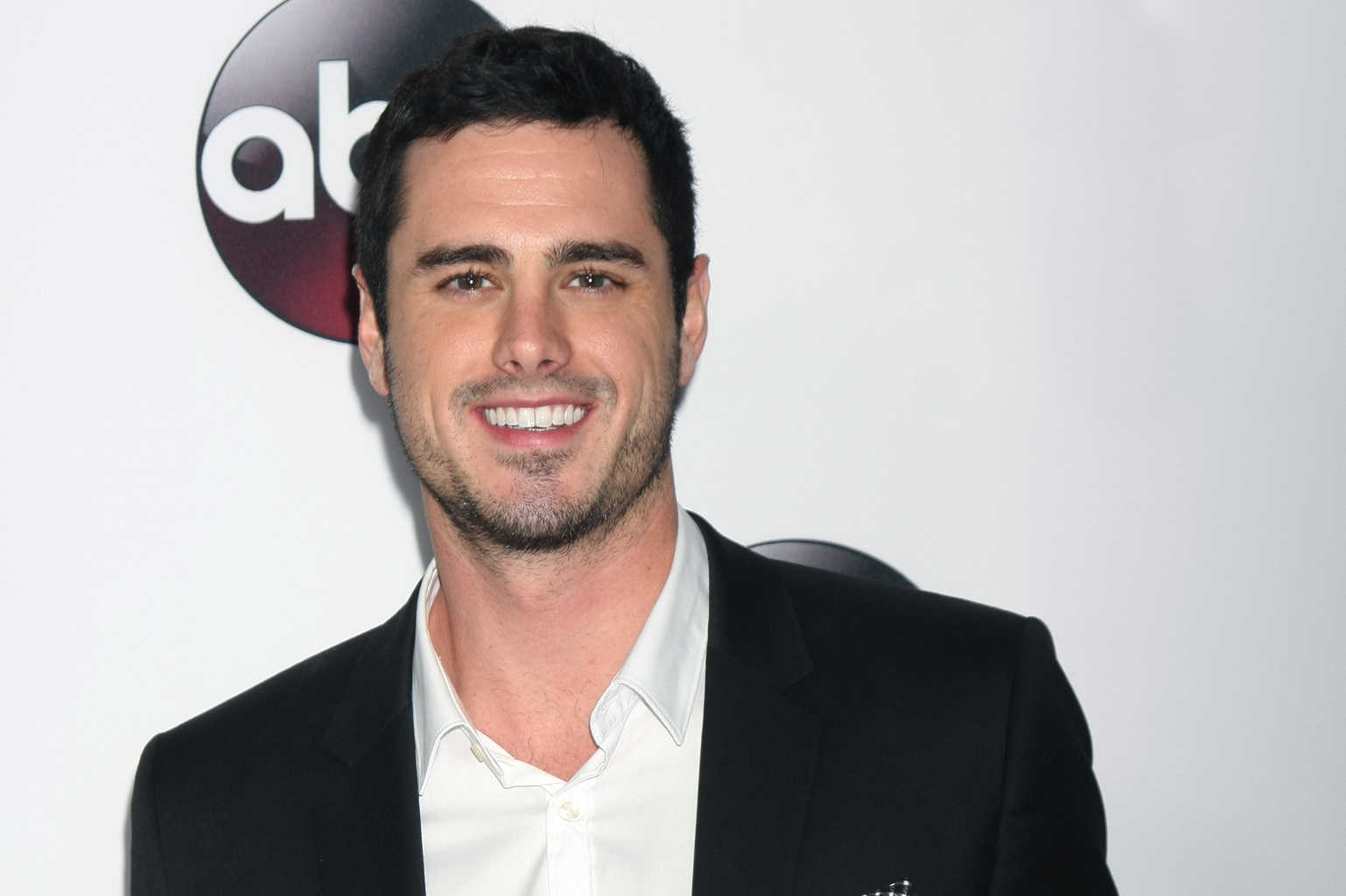 The most hurtful thing Ben Higgins heard during his time on The Bachelor and The Bachelorette were the accusations against his faith: "He's not a Christian. Look at what he did." People were outraged. Higgins was shocked. "The community I thought would have my back the most was the community that was hurting me the most," he says.
Higgins, 28, worked for a church and organized a 100-person Bible study during his college years in Indiana. Today, he's on the board of the Humanity & Hope United Foundation, a faith-based nonprofit working toward sustainable change in Honduras, but that venture isn't his primary claim to fame.
Higgins was a contestant on the 11th season of ABC's The Bachelorette. He went far, and afterward he was pegged to be the titular star for The Bachelor's 20th season. Higgins dated 28 women over the course of the 10-week reality series. It was a life decision many Christians disagreed with.
We sat down with Higgins to hear why he believes a Christian can be the Bachelor.
You did the show a few years ago, but your life is pretty removed from it now. Does it feel weird not having The Bachelor affect your day-to-day anymore?
Honestly, it feels great. The Bachelor was great to me, and I'm happy I did it, but I don't want it to define me or be how people know me. At some point, you have to move on. It is crazy watching the whole experience back again when someone else is doing it. There's a nostalgia to it, I guess. I feel things watching the show that I didn't expect to feel.
Like what?
Mostly night one, the excitement and anticipation of not knowing who's going to get out of the limo and if this is going to end with finding the love of my life or not. I miss that adrenaline and the excitement behind it.
Then it's nostalgic, because you see the mansion and the crew. Those people became friends, and I had a lot of memories at that place. And now I have a lot of distance from it, so I guess watching it reminds me how much that impacted me.
It's probably surprising to a lot of people that a Christian guy would be the Bachelor. How do you respond to that?
I get that a lot. You know, that dilemma never came into my head until The Bachelor was airing. The Christian community was either really supportive of the idea that I would claim to love Jesus and also do The Bachelor or really angry. It was weird for me, honestly. I became confused, like, "Do I really know Jesus? Why am I making these decisions my brothers and sisters are so against?"
It's odd that a portion of the Christian community believes we can't do something that shakes life up a bit or put ourselves in an environment that seems counter to what we know Christianity to be in the United States. I didn't know how to handle [the criticism] at first. The community I thought would have my back the most was the community that was hurting me the most.
What were you hearing from people who were criticizing you?
Mostly, that as a Christian, you just can't do the show. You're dating multiple people at once. You're kissing multiple people at once. You're leading people on.
And then—and I totally agree with this—only one name should be famous, and that's Jesus. When anybody puts themselves in a situation where fame is going to result, the Church reacts. I think that's fair. But if I can get a platform from The Bachelor and make Jesus famous through the way I live life, what's the problem?
The hardest ones for me were always when my character would be questioned. People would say, "He's not a Christian, look at what he did. He's not a Christian, look at what he said." That hurts. You're throwing stones at the most important piece of my life.
It sounds like you really tried to approach the show in a way that wouldn't compromise your values.
Yeah, I think as goofy as the show is, there are real people involved, and real relationships can come from it. I wanted to make sure that if I was agreeing to be The Bachelor, I was going into it interested in finding a relationship, and I wanted the women to know me as the same person during the show and after the show. I really tried to stick to what I would do and who would I be outside the show.
Does that mean you're being open about the spiritual side of yourself on the show?
I don't think any of the women didn't know where my faith stood. I remember asking myself whenever I would have to send somebody home: "How can I do this while allowing the women to feel appreciated?" Because they were appreciated. The fact that anyone would try an experience like [The Bachelor] to find out if something existed between us meant a lot to me. I wanted to make sure they felt rewarded and appreciated, but I also tried to make the wise decision.
And granted, I wasn't always perfect in that. I messed up. But it was something I thought of often.
So The Bachelor actually allowed you to engage with spiritual questions?
Quite honestly, this show would have never gone the way it did for me without the influence of Jesus in my life. It's clear to me how He's been constantly involved through this whole process, but it was a dilemma I had to figure out. The truth is, I don't think Jesus is threatened by The Bachelor. I think He can use these crazy situations to do a lot of good.
I went on The Bachelor and tried to keep my faith in line with what it was before the show and after the show. Jesus has just rocked my world and made it very clear that He was going to use something crazy and weird for really good things.
It's been a beautiful story. I just don't think that when a child of His says, "I'm gonna do something weird," Jesus is threatened by it.
Was there a specific time you saw Jesus meet your experience on the show?
One hundred percent. When I was asked to be the Bachelor, I prayed. I said, "God, close any door to allow me not to do this: my job, a friendship, my parents, just close any door." And He threw every door wide open. Everybody was onboard, so I said, "I'm gonna do it."
And about seven years ago, a buddy of mine started a nonprofit that operates out of Central America. It tries to build sustainable change within communities that have very little resources. He said, "Would you be interested in using the show to enhance this mission in Central America?" And I said, "Yeah, I'll commit to that."
So long story short, an organization that was raising $40,000 a year has grown to over $500,000 dollars since the time I went on The Bachelorette, and some of that's due to the publicity The Bachelor's been able to bring it. That's incredible. There's a lot of fruit based on what the show did.
Earlier you mentioned the only name that should be famous is Jesus. As you leverage your time on the show to further certain things and use your name a little bit, how do you keep that perspective on Jesus while being a public figure yourself?
I could hide away and do nothing with this, but I don't think that would be glorifying God at all. He's given us all a platform to make Him famous and make Him known and share more love than hate. If I'm going to have that attention on me, pushing that to Him is the only way.
It gets weird and frustrating at times. I'll do a meet-and-greet that seems odd or pointless or unfulfilled, but I don't think God is rejecting that. I've felt like God's spoken to me three times in my life. Maybe not an audible voice, but a clear message from something bigger. And the message He sent me was, "Live your life like it could be written about in the Bible. Live your life to create a great story."
If we wrapped it back to being The Bachelor, if I'm going to live my life like it's going to be written about in the Bible, then that story is going to have some ups and downs and crazy experiences. Hiding away and letting myself fade into quiet—I don't think that's what God would desire. I don't think He wants any of His children to lock themselves away.  
Tyler Daswick
Tyler Daswick is a senior writer at Relevant. Follow him on Twitter @tylerdaswick.