Alright, guys. Gather 'round. Take a knee. Time for a group huddle. Get comfortable. We've got some things to go over.
Let's get right to it: What on earth is going on out there?
Anyone?
Look. Over the past few years, we have seen multiple instances of Christian men on social media getting unmasked as total creeps, particularly in their treatment of girls. Women have come forward with frankly disgusting stories about how they've been approached by Christian men on the internet, and they've got the receipts to back their allegations up.
We've seen Christian men make weird comments on women's selfies. We've seen them ask these women intensely personal questions about their sex lives. We've seen cases of them reaching out privately to complain about their own marriages. And this is just the extreme stuff. We don't have time to talk about the unnecessary oversharing, the trauma dumping, the DMs of things that you should be sharing with a therapist and just general "how do you do, m'lady" energy that women know all too well from a mile away.
This form of bounds-overstepping creepiness appears to know no one stream, creed or sect. You see it among conservatives and liberals, the constructed and the deconstructed, complementariness and egalitarians — pretty much ever community out there seems plagued by men who just can't keep it together around women on the internet.
So, to return to the question: What is going on out there?
The Christian Church in America is facing a fairly dire situation on multiple fronts. A former President with whom a sizable majority of American Christians sided with is facing a very serious investigation from the FBI. The largest Protestant denomination is also under a Department of Justice investigation for its sexual abuse scandal. Pews are bleeding bodies, so much so that fewer than half of all Americans are attending church for the first time in history. You'd have to be willfully blind to not see how all these things are related.
And despite the "all hands on deck" situation we find ourselves in, a frankly embarrassing number of men can't figure out how to not go full cartoon wolf on any online woman whose posts they find funny and selfies they find smokin'. Not helping, guys!
Oh, and that stat about how fewer than half of all Americans are attending church for the first time? Here's an interesting little footnote to that: More young men identify as Christian than women. That's never happened before either. Any theories about why that might be? Could it maybe have something to do with the fact that the last few decades of headlines have underscored just how many churches are deeply unsafe for women?
What cannot be stressed enough here is that this is basic stuff. We are not talking about advanced levels of understanding rapidly shifting social dynamics between the sexes, nor is anyone suggesting that men should never engage with women in conversation. The only thing anyone is asking of Christian men here is to be normal, and it is not a great sign that this appears to be a very tall order.
So, to make it very plain, here are some extremely simple rules for being on the internet as a Christian guy. These aren't difficult, nor are they exhaustive. But since we appear to have a long ways to go, consider this a starter pack — some bare bones basics to get you square.
1. Be Respectful: This sounds basic, and it is, but it is something an incredible number of Christian men are bad at around women, so let's start here. Being respectful simply means seeing any woman you encounter online as an equal, worthy of the same kindness, courtesy and decency that you'd expect from her. This holds if you disagree with her politics or theology. This holds true if you find her attractive. It is the absolute bare minimum.
2. Be Careful: Just because a girl is posting some PG-13 memes online doesn't mean she wants men testing out their tight five in her private messages. Men tend to assume familiarity online more easily than women do, but you've got to remember that her every post is not a coded message about how she wants strangers to act around her. When in doubt, err on the side of propriety.
See Also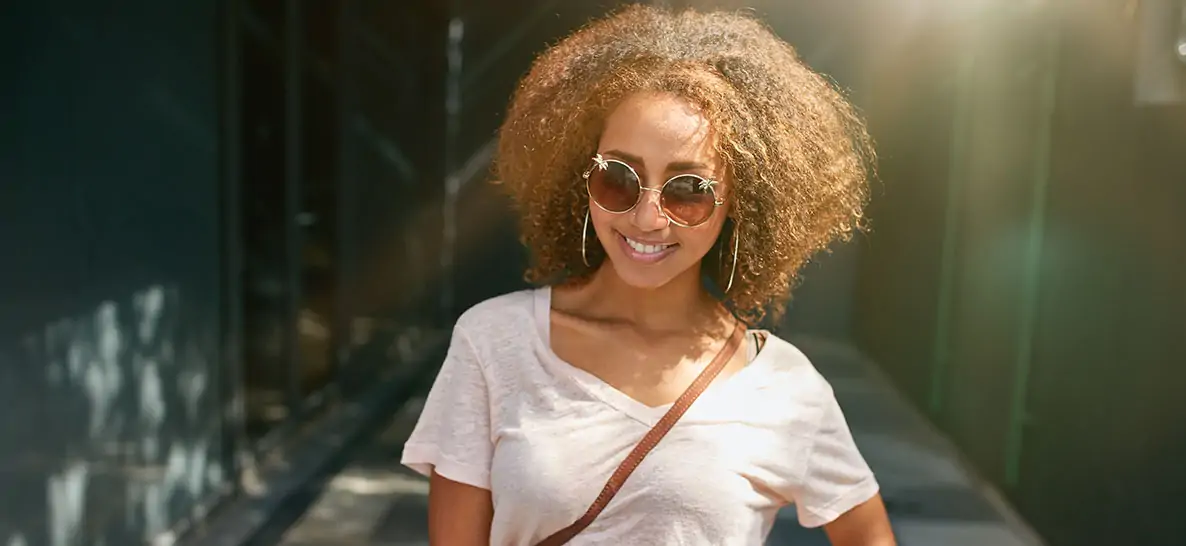 3. Don't Comment About Her Body: Really can't stress this one enough. Let's make this simple: You should be able to see a picture of a girl at the beach, in the gym or lounging around the house without abdicating control of your frontal lobe. You think women shouldn't post flattering pictures of themselves if they don't want attention? Too bad. Nobody asked you. You can't control what the rest of the world deems appropriate for the timeline. You can only control your reaction. And if you can't control your reaction, Jesus had some ideas about what to do with your eyes.
4. Don't Overshare: Problems with your marriage? Missing your ex-girlfriend? Feeling a little down and need some positive affirmation? These are all real problems that deserve to be addressed …by therapist or other trusted mentor. A pretty girl you met online is not qualified nor is she responsible to deal with these issues. And if you're feeling the need to open up to an internet friend about your own marriage issues, you really need to take a long look in the mirror and ask yourself about your motives. That is a sea of red flags.
5. Respect Her Boundaries: If she tells you she's not interested in anymore messages, then stop. You don't need a reason. If she tells you she's uncomfortable with any line of questioning, you've probably messed up and need to apologize and get out. If she just stops responding, take the hint. If you've done a good job of setting up your own boundaries than you hopefully won't ever run into these issues. But if you do, there's no need to protest, complain or get defensive. Just be respectful.
6. Call Other Guys Out: You think you're off the hook? You've stayed on the straight and narrow and sleep easy, knowing there are no weird screenshots of your past DMs that could make their way online? Good for you, sincerely, but you've still got a responsibility to keep an eye on the other men in your life and on your timeline. It should not be and can not be entirely on women to tell creeps off on the internet. This is especially true if you have a relationship with the guy doing it. You can be firm, honest and blunt about what you're seeing and how it's coming off. We'll probably never know how many terrible stories could have gone a lot better if the "good men" who sensed something was off actually spoke up, but it's a lot. And it's not too late to start turning the tide there.
We could go on. We probably should, actually, but things aren't getting any better out there and we need to get to work. As it stands now, the Church has very little moral high ground when it comes to attempting to call out evil and injustice in the world, given just how much of it has been exposed within our own community. That goes well beyond just giving off a creepy vibe online, but if we can't even get being normal online right, why should anyone listen when it comes to bigger things? Today can be the day we turn the tide, take responsibility for actions and the actions of others in our community, and make these spaces safe and healthy for everyone. Are you up to it?
Break.
Tyler Huckabee
Tyler Huckabee is RELEVANT's senior editor. He lives in Nashville with his wife, dog and Twitter account.