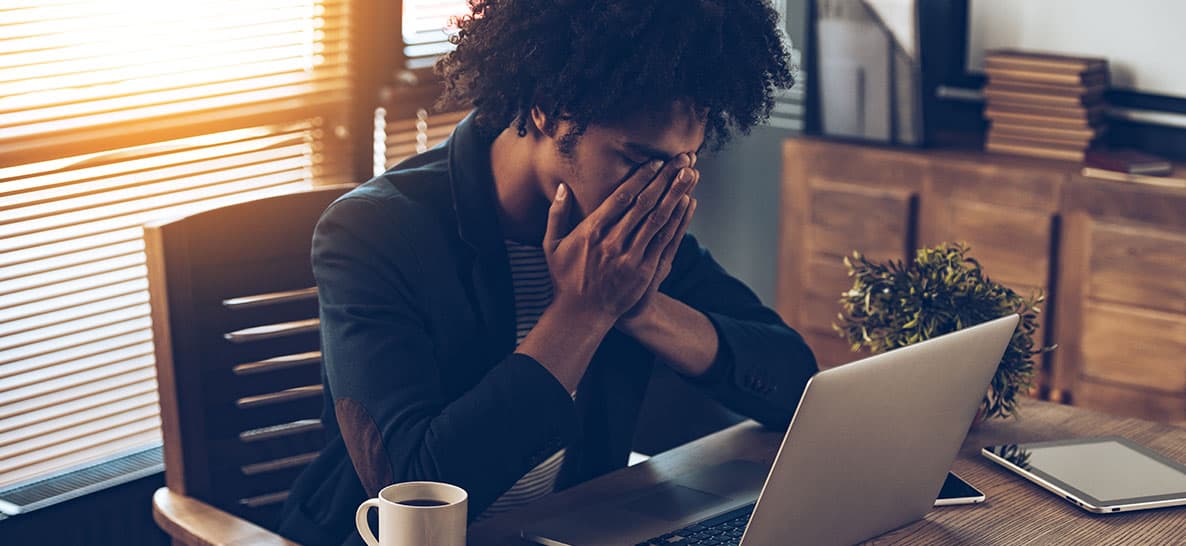 I recently read about a man in Georgia who has yet to find out the results of the presidential election. Seriously.
Since November 9, anytime he leaves his home, he gears up with headphones and a sign around his neck asking people not to share the news. Apparently, he enjoys the peace of not knowing so much that he'd rather just continue living in ignorance for a few more days or weeks.
But, of course, the fact that he isn't aware of the results can't change the outcome one way or the either.
Sure, he can buy himself more time by choosing to live in the dark, but it doesn't change the truth or stop the world from moving forward.
If we're honest, a lot of us are tempted to move through life like this at times, covering our eyes and ears to tough, awkward or painful realities around us, hoping that we can buy ourselves a bit more time before we must confront them.
We do this particularly when it comes to relationships with other people.
Confessions of a Conflict Avoider
I'm your typical conflict avoider by nature. When I start to feel tension with another person, I'll usually crack a joke and attempt to brush it off with friendly banter and a total lack of acknowledgment. While my tactic is usually humor, we all have our own ways of sidestepping difficult people and uncomfortable moments.
The holidays are a unique season, as they tend to bring to the surface many of the conflicts, issues and frustrations that we've been trying to ignore or suppress throughout the year. The holidays put all the highs and lows of the past year on the table, and invite us to open our eyes to our current reality, all while rubbing elbows with the people who have either helped or hurt or our situation.
As we gather (or don't) with certain family members or friends, our feelings of loneliness, lack of personal fulfillment or longing for something we don't yet have tends to weigh on us a bit more heavily. The conflict and relational stress that we've been avoiding at all costs seems to loom bigger when we're in close proximity with others.
Our own expectations and high hopes for how our interactions will go can leave us disappointed when other people don't live up to our ideals. As someone who often wishes I could create a safe, conflict-free bubble to exist in, I wonder how we're supposed to navigate the tense and awkward moments with others, particularly during a season when it feels most difficult to avoid them.
Jesus in the Tension
When I look at the life of Jesus, I see a savior who walked daily and unflinchingly in tension. He surrounded Himself with people who were socially awkward, hot-headed, self-righteous and even deceitful. He lived alongside those who were on the fringes, most of whom struggled to understand him.
He surrounded himself with people that naturally made waves and created tension wherever they went. If I had things my way, I'd surround myself with people who are socially adept, peaceable, and discerning. This would be the exact opposite of the crowd that Jesus chose for himself.
Throughout the life of Jesus and throughout the Scriptures, we see a clear pattern. We were created for community, and community brings conflict. It's a formula that's been repeating itself in human interactions since the book of Genesis.
In Christ, we see a model of living right alongside difficult people. Christ embraced the people who confounded society, and loved the people who everyone else wanted to judge. He also unabashedly spoke truth. He called out injustice when he saw it, and He corrected others when it was necessary.
As we circle around dinner tables during the holidays with family and friends who have hurt, annoyed or offended us this holiday season, we can remind ourselves that we are called to live in the tension. God isn't surprised by the conflicts we face, and neither should we be.
Loving People With Whom You Disagree
We'll never get to the place where all our relationships perfectly settle into a permanent state of peace—not until Heaven at least. For now, even (and especially) the people who we love the most will wound us and frustrate us. And we might spend hours and days alongside those people as we celebrate the arrival of the savior who made it possible for us to all live together as part of one family.
In the meantime, we don't have to find ways to avoid or sidestep tension. We don't have to plug our ears and ignore conflict like it's the bad news we don't want to hear. It's a part of life that's going to be with us for the duration.
What we can do is look for opportunities to love like Christ, sometimes by embracing others in the midst of their (and, ahem, our own) flaws, and other times by speaking truth when they're needed. There are moments for either/or, and there are moments for both. Through prayer and the helpful wisdom of friends, we may be able to discern the timing for each.
As much as I'd like to avoid it, it's time to make peace with conflict.
Because ultimately, God uses every moment of strife and stress to shape us and teach us what peace and forgiveness really means. He is working in the tension to help us love like he does. And that's a worthwhile reminder for us this holiday season.