The Conversation Every Millennial Needs to Have With Their Parents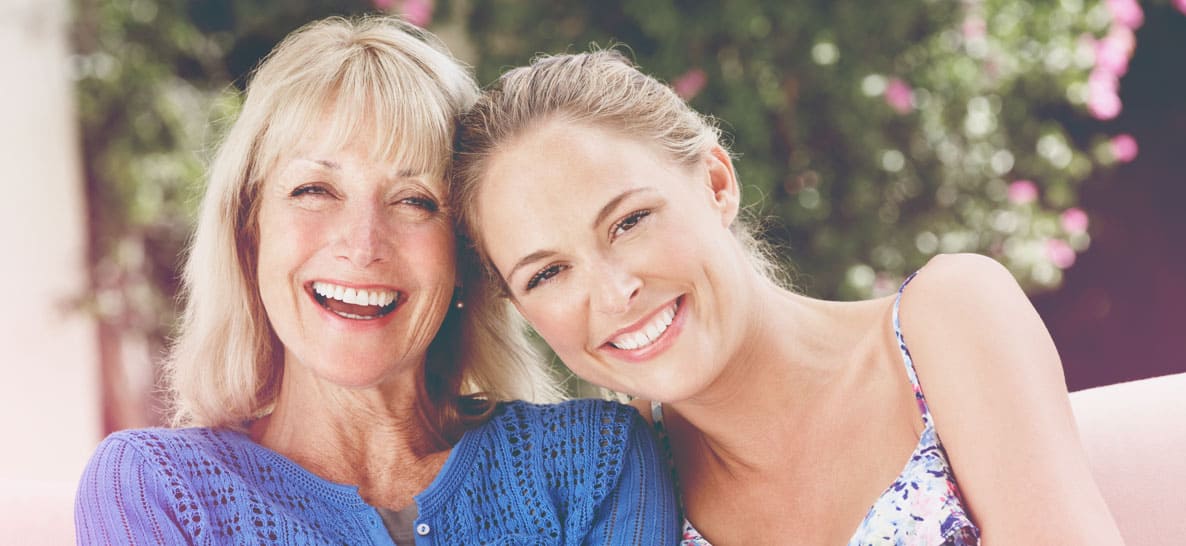 The most difficult talk I ever had with my parents was not the "birds and the bees talk." In fact, it was an entirely different conversation I had when I was home for the holidays from graduate school. One morning my mother pulled a blue folder conspicuously from her home office and asked if we could talk. She's always been quite direct with us though even I was surprised at the direction this discussion took. She was reviewing her and my father's living will and end-of-life wishes should they ever be in a position where they can't communicate them.
I remember thinking how premature this talk seemed. Both my parents are in excellent health and longevity tends to run in the family. Though we awkwardly stumbled our way through that morning, I gradually came to a place of understanding of why she was having this conversation with me.
"There's been an accident, you need to come now."
Nobody wakes up in the morning expecting to get that fateful phone call from a nurse or doctor explaining how a parent has been hospitalized and is now unable to communicate their treatment wishes. Working in a hospital, I frequently see fellow millennials thrust into the position of making serious health care decisions for a family member. It is unpleasant to think of something so unimaginable but necessary that we be prepared.
We can never know exactly how any of us will react in these trying circumstances. However, when we have these conversations early and prior to any crisis, it can remove much of the burden of an already traumatic experience. According to the 2013 Conversation Project National Survey, 90 percent of people said that talking with their families or loved ones about end-of-life care is important, yet only 27 percent have had the conversation.
Talking about end-of-life care with a family member is not just for the unforeseen accident.
Honoring Your Mother and Father
Whether it happens tomorrow or decades from now, many people will take on the role of caretakers for aging parents or other family members. Ultimately these conversations about end-of-life care tie into the ancient spiritual practice of honoring our parents and caring for the elderly. This is hardly a new practice for Christians. Throughout both the Old and New Testaments, we find a resounding message of steadfast commitment to the older members of our church and family. We are to treat them with dignity and allow them to flourish.
"Honor your father and mother so that your days may be long in the land that the Lord your God is giving you." (Exodus 20:12) It's such a simply written commandment that seems deliberately unelaborated. In an age where we often become the caretakers of our parents in their later years it is important that we continue to wrestle and reconcile with this ancient commandment.
For many of us, our parents, like us, are transitioning into a new season of life which is full of opportunity but also uneasiness. They might not be as obvious or open about it on social media but the entrance into old age brings questions of retirement, health, legacy and eternity. It's also a time to consider one's thoughts and desires for end of life, even if it might feel like it is too early to be thinking about death. It is also our responsibility to be aware and prepared to carry out their wishes when those days come.
How to Start
There are no formulas or easy ways to initiate these discussions with our parents though the Conversation Project has several suggestions on how to start. Know that the central theme of end-of-life care discussions is clarifying values as one ages. Expect a great amount of variability in this discussion. For some, the goal will always be taking aggressive treatment measures and prolonging life as much as possible. For others, their goals may be more based in quality of life measures even at the expense of time. Others may prioritize time with their families, independence or ability to pursue favorite hobbies.
However specific or broad somebody's decisions may be, it's important that we understand their desires. Whether it happens in a few months or several decades, many of us will someday be stewards of their end-of-life wishes when they are no longer able to express them.
This discussion with your parent may touch upon many spiritual issues. Therefore, it might be helpful to explore faith or denominational approaches to end-of life care. While most Christian denominations are opposed to assisted suicide and euthanasia, many have a permissive view on withholding treatment or heroic interventions when somebody is in the late stages of terminal illness. Of course, there are subtleties in each denomination as well as personal spirituality aspects to consider. Consultation with a faith leader or faith community nurse may be illuminating.
It is an excellent start to have open conversations with your parents about their end-of-life care wishes. It would be most ideal to also request that your parents schedule an appointment with their doctor to ensure that the necessary medical-legal paperwork is in place. An "Advanced Care Planning Visit" is a relatively routine visit with a physician or provider where a patient can start or complete documents such as a living will or establishing a healthcare power of attorney.
For many, the holiday season involves time with the family. It's also a good time of year to have important discussions on end-of-life wishes before any crisis occurs. When a parent or loved one trusts you with their thoughts and decision-making on end-of-life care, it is one of the highest expressions of trust. Similarly, being knowledgeable and prepared to carry out their future wishes is a vital way we can honor our parents and the elderly in this day and age.