Don't Let Living in the Past Kill Your Future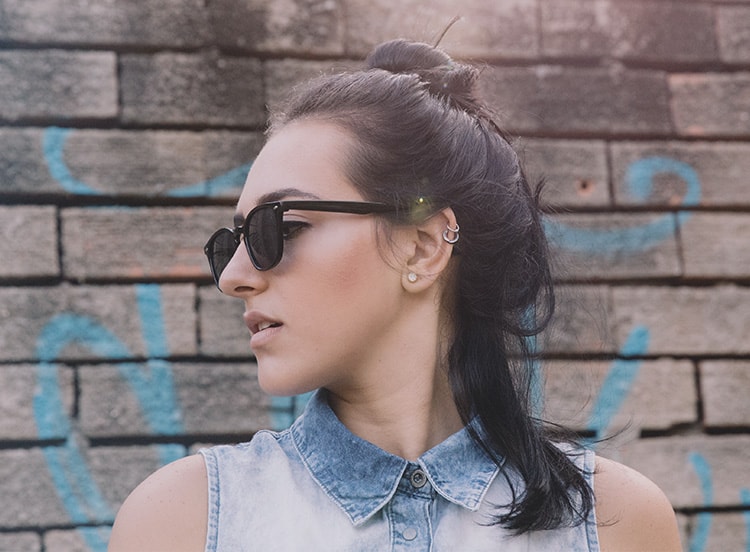 "I knew it all along … I should have played football in high school."
This statement played through my head the years following high school. I had begun daily weight-lifting in college, participating also in intramural football with good friends, and even some guys from the Purdue football team. I played wide-receiver, and thought I was fairly decent due to the strength and confidence I was gaining at the gym. I couldn't escape the self-questioning and regret that played through my head during this time of my life: "Why didn't I play in high school? I know I should have gone out for wide-receiver." However, the truth is, as much as I thought I would have played high school football, I actually wouldn't have.
But that nagging "I-knew-it-all-along" played over and over, like a broken record in my head.
It's what's known in social psychology as hindsight bias or the I-knew-it-all-along phenomenon. Errors in judging the future's foreseeability and in remembering our own past combine to create this experience.
Consequently, after a political election or variations in the stock market, for example, you often will hear critics find the twist in happenings as having been anticipated. "An adjustment in the market was predictable." "Republicans and Democrats both saw this outcome coming due to the recent economic shift." Soren Kierkegaard, Danish philosopher-theologian, memorably said, "Life is lived forwards, but understood backwards."
The I-knew-it-all-along phenomenon can have disastrous personal and even relational costs. We can even go as far as to say it leads to arrogance—a misjudgment of our actual knowledge. With regard to how we think, feel and act with ourself and others, as conclusions appear as though they should have been predictable, we're more prone to blame the one making the decision—ourselves or others—for what is really only in retrospection as "clearly evident" bad decisions. This mentality can significantly hinder self-growth and, ultimately, growth in your relationships.
We may cast guilt on ourselves for "senseless errors," potentially when we didn't achieve what we wanted to with someone close to us or manage a situation with them more effectively. When we contemplate back, we often see a better alternative with how we should have directed the relationship, in order to deliver us to a more ideal outcome.
There may be significant heartache and regret in your life based on a decision you or someone close to you made years ago, or maybe even because of something you said this morning or that someone said to you. You ponder relentlessly the alternative route you would have gone in your decision, or words you would have said to change someone's mind, or even words you would have said otherwise to prevent an adverse outcome. Yet sometimes we are just too hard on ourselves.
In reality, right or wrong, you or someone else said, did or made a decision based on the facts that were available. It is easy to forget that what seems so obvious to us in this present period was not near as obvious during those past moments.
Regret for what you or someone else could have said or done differently to encourage the ideal outcome or remorse over the decision that adversely altered the course of an event or relationship can leave a nasty, lingering blockade to the way you perceive yourself. Which, in turn, weighs on your capacity or willingness to cultivate and achieve healthy, successful relationships. For many, it's difficult to avoid occasionally analyzing the past, and for others, obsessing incessantly over the "could have," "should have," or "would have."

3 Steps to Avoid Living in the Past

Three practical steps to avoid living with hindsight bias might not be so clear at first, even as much as you might think you knew-it-all-along:
Document each case of hindsight bias you run across in your mind.
Whether with regard to something you or someone else said or did or a decision you or someone else made, begin first by making a list of statements and decisions that have influenced your life, both positively and negatively.
Next, each time you run across an exaggerated could, should or would during your day-to-day thinking or in discussions with others, document them in your notepad, paying careful attention to any consistencies or inconsistencies with how these words cause you to think, feel and act.
Finally, be sure to note distinctions between cause and effect. That is, speculate why you or someone said or did something or made a certain decision, whether positive or negative. Though you may not be able to change the effect, nor change the behavior of another, depending on the situation, it's important to recognize that words delivered and decisions made influence the effect. Regardless of how constructive or destructive they may be, and regardless of who is at fault, seek to learn and grow by becoming more consistently cognizant about utilizing strategic and intentional words and actions. Hopefully, with the end goal of strengthening your perception of the self and your relationships with others.
Take necessary, individual steps to alter your future behavior.
As cliché as it may sound, just because you have said or done something in your past to adversely influence your future does not mean you are due to repeat it. Culture often lies, saying we are only as good as our past. But that's not true. Change in thinking is possible, but it starts with intrinsic motivation to improve. Of course, there are situational circumstances where behavior has been committed to cause permanent separation in relationships. Yet, condemnation in the mind for saying or doing something that has long-term relationship ramifications can be debilitating.
Though healing and mending relationships sometimes is not possible, understand that you are not defined by your past words and actions, and that cognizant effort to self-improve is possible. Whether or not your relationship is mendable, saying, "I'm sorry" goes a long way. Hearing these words may not make up for what was said or done in the past, but it can certainly be a step in the right direction for managing conflict.
Forgive.
Someone in your life should have, could have, or would have. These words can play in your mind like a broken record player if you let them. You may have been wronged by someone's words or actions years ago, or you may be on the verge of being wronged tomorrow. You may have experienced some atrocity through word or action from someone in your past that goes beyond human comprehension. Though harmful words and actions are never excused, extending forgiveness can set you free emotionally, mentally and relationally.
As I've explored in a previous article found here, those who extend forgiveness to another, even if forgiveness is never requested, find they are able to heal and move forward with their life more regularly than those who hold on to resentment. Extending forgiveness has such positive, powerful psychological implications.
Though you cannot be guaranteed who you'll run into today, or what exactly you'll talk about, you can be sure of this: Today's conversations are often the should have's, could have's and would have's of tomorrow.
Zack Carter
is an assistant professor of communication at Taylor University. His teaching and research efforts are conducted through the lens of social psychology. He focuses primarily on marriage fidelity, relationship development/management, the self, nonverbal communication, persuasion, social influence and social media. He lives in Indiana with his beautiful wife, Stacey.