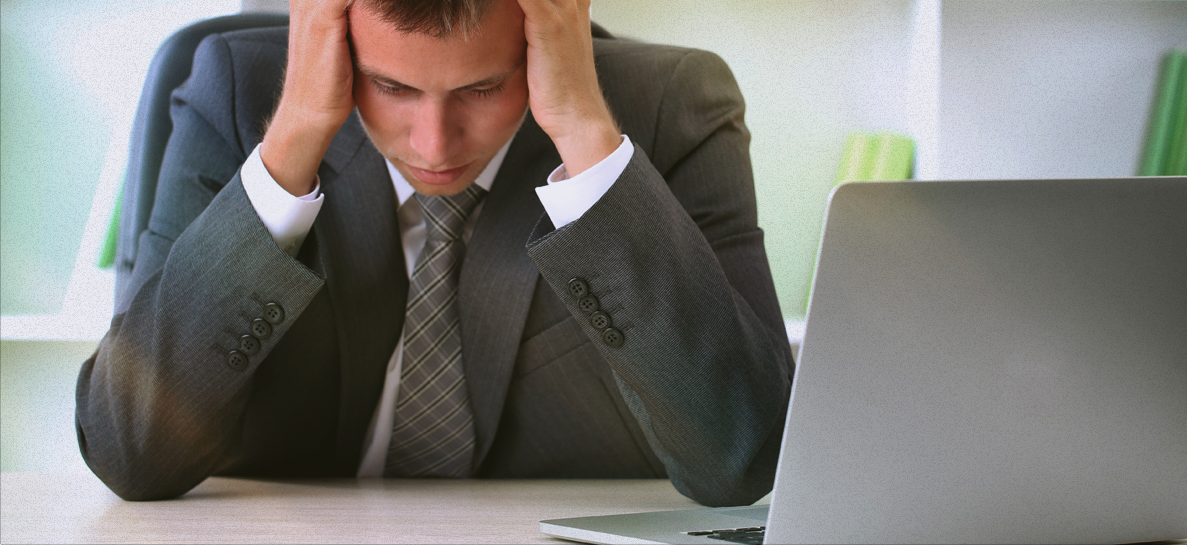 As a twentysomething in 2014, finding a job can be hard. Even if you spend every free moment you have formulating flawless résumés, writing tear-jerking cover letters and ironing your best suit to wrinkle-free perfection, you then have to fight your way through a sea of equally qualified applicants, endless interviews and cryptic emails.
Then come the rejection letters. Or they don't, more often—you just never hear back. Days turn into weeks turn into lost hope, and every well-intentioned parent and pet does his or her best to console you.
Then you hear it: "That must not have been the job God had for you."
OK, you might think, well maybe God can tell me what job He does have for me.
Over time, the once "ridiculous" echoes of your friends and family begin to seem truer and truer: Maybe this really isn't what God has for me. Maybe I haven't prayed hard enough, or still need a little more humbling, because God's right job hasn't shown up yet.
Maybe. But maybe that's not how we should be thinking about it.
Where You Went Wrong
The idea of "the one" is nothing new. We think about it all the time with relationships. But modern day sensibility has produced countless blogs and articles contesting the idea that finding a great spouse is a matter of happenstance. It's about privileging others and choosing to love when it's hardest.
So how come we outright forget this idea every time rejection comes knocking?
While you are dating someone, it's all about working on the relationship: learning how to get outside of yourself, developing communication skills, and putting a whole lot of time and energy into being romantic. But as soon as you break up, the go-to condolence is that "they just weren't the one for you." Likewise, an open position at an amazing company could seem like the perfect fit for your interests and skills, but when you didn't get the job, you say, "That must not have been the job God has for me."
It's not that there isn't some truth to that idea, but it is also harmful rhetoric. When we focus on the idea of "the one," we put God in a box, and we throw ourselves in there with Him.
But God isn't some vindictive old man trying to gird you into His exclusive picture for your life. You have the freedom to make choices and mistakes, and you also have a loving Father who is excited to pick you up when you trip over yourself.
The Best Job You Can Do
I am fully confident in the fact that God's ideal job for us isn't in one particular office. He may use specific people at specific times, but that seems to be more the exception than the rule.
Rather, I think we should take the parable of the talents as literally as possible. The focus of that story is not that God "called" the first servant to have five talents. He was given "according to his ability" (Matthew 25:15).
It wasn't luck of the draw, or some secret, arbitrary process by which the master gave each servant his portion. They had proven themselves to be responsible in whatever roles they played, and that led them to be trusted with large sums of the master's money. Then, the ones who were able to manage that money well were rewarded for continuing to be good stewards.
The last servant was punished because he managed the master's money poorly. He wasn't condemned because God had called him to another master. He was condemned because he didn't do his job well.

Before asking God what job He wants you to have, break down your current situation to its most basic level and say, "What am I doing right now, and how can I do it well?"
With that mindset, your career becomes a by-product, not an answer. God isn't so concerned with what office you're working in, but rather that you take care of what you can take care of right now.
It's laid out pretty clear in Micah 6:8 what God's focus is: "He has told you, O man, what is good; and what does the Lord require of you but to do justice, and to love kindness, and to walk humbly with your God? (ESV)" Figuring out what God "wants us to do with our lives" is not as complicated as we make it out to be. Working at the McDonald's Drive-Thru to provide for your family is no less of a calling in God's eyes than a cubicle in Midtown Manhattan at the firm of your dreams, if you are doing it well and showing others Jesus in the process.
You're Not a Pawn
When we stop consoling ourselves with trite statements about God's will, we're free to relate to Him the way He wants us to. God isn't a formula we're supposed to figure out, or a riddle-loving troll who's guarding the bridge to our hopes and dreams. He's our heavenly Father, and he wants the whole world to be reconciled back to Him.
Rid yourself of the notion that He has "the one" company or role for you—you're not a pawn. Understand that God's concern is much more about you taking care of the things that He's put before you today.
More likely than not, if you're diligently applying for jobs, reaching out to potential leads and treating your current or part-time job with the excellence it deserves, you'll find something. And in the process, you'll have learned how to steward the small things well, and it will lead to you performing better at whatever job you do get.
This time in your life isn't about trying to manipulate God into arranging a job offer for you. It's about shifting your perspective so that you wake up and realize the job He has for you is to do everything for the sake of advancing His Kingdom.